The first quarter of 2016 has come to an end and I would not be wrong to say that this would be the year of "Instagram marketing". With businesses migrating to this social media platform, it is expected that Instagram will be the gravity of intense competition for online businesses in 2016. So, if you are launching a startup, an Instagram strategy can be a difference between success and failure of your business.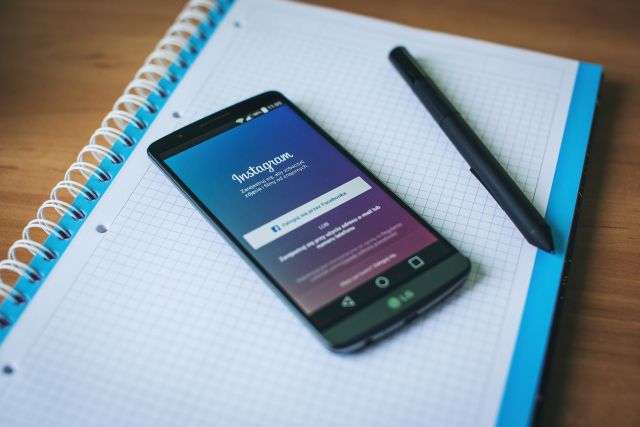 What makes Instagram such a phenomenon is its use of images to market a brand. Any business from any industry can tell its story using this photo-sharing tool. From sharing pictures of their office culture to revealing a new product, they can use this powerful platform to promote their business and brand philosophy.
So, if you have finally landed on this picture-sharing platform in this year, you need to keep an eye on the following 6 hottest Instagram trends:

Top 6 Instagram Trends to Follow In 2016
1. Stock Photography Will Replace Ordinary Images
Instagram marketing is all about telling your story in visual form. Stock images are a lot better option than using images from random sources as they are not always best in quality. Now that businesses are already taking advantage of stock photography, more businesses are buying stock pictures to promote their brand on Instagram. Expect to see a growth in stock photography this year as they are cheap and superior in quality.

2. GIF Images Will Rule the Roost
Online marketers have a liking for GIFs images as they are engaging and interactive. With growing popularity of GIF images, more people are using GIF converter apps to animate their most-loved moments. 2016 will see an increasing number of Instagrammers using GIFs for brand promotion.

3. Clickable Links Will Finally Available on Photo Caption
In spite of being the leading contender in social media marketing, Instagram still does not offer a feature for using a link in a caption. However, it is expected to hit the market this year. If it happens, it will provide a wider wiggle room for online businesses to get visitors to their website with their product shots. The service has already initiated the similar feature with "Buy Now button" and we hope it will introduce clickable links in the running year.

See also: The Complete Anatomy Of The Perfect Instagram Post

4. Instagrammers Will Use Multiple Accounts
Multiple accounts are a common trend nowadays. Having more than one account gives you the liberty to promote your brand to a more fine-grained audience. As Instagram is the largest social media community, this feature will give you a chance to attract a more targeted audience and take advantage of trending topics your niche audience frequently search on Instagram.
For example, if you have an online apparel store namely @ABC, you can setup a unique account for men and women@ABCman and @ABCwomen. Now, you have two different accounts to use trending topics and get the attention of your male and female audience.

5. The "Takeover" Trend Will Continue to Grow
Considering the increasing influence of takeover approach, more businesses are inviting guest Instagrammers on their feeds to spice their branding. In this way, businesses are able to grab the attention of a wider audience and reinforce the authenticity of their brand.
So, if you are planning a product launch this year, you can invite a guest Instagrammer to take over your role and let him cover all those "behind-the-scenes" that your audience would love to check out on your Instagram feed.

6. Influencers Marketing Will Prevail
As influencers enjoy a status of a celebrity, influencer marketing paves the way in social media marketing. Instagram is the forerunner of this trend as it hosts the largest number of influencers. Partnering with these influencers on Instagram can result in higher visibility as you can share their loyal fans. On a bigger side, you are able to lend credibility to your brand.
For a newly-launched business, this means higher brand awareness and increased customer trust. So, get ready this year to witness more businesses joining hands with influencers to authenticate their brand.
So, if you are a rookie entrepreneur stepping into the world of Instagram, you need to get yourself prepared for these 6 Instagram trends likely prevail this year.

See also: 10 Ways to Grow An Engaged Audience On Instagram Account