If you want your post to go viral, you need to have a good social media plugin on your site to encourage people to share the article. Make sense right?
But here's the problem. Choosing a good social media sharing plugin is NOT an easy task. Seriously.
WordPress users are lucky; you have hundreds of social media plugins to choose from. There are also those plugins that are paid and free. Sounds extremely lucky, right?
So, here's what you will get in this post. I will share with you the top five social media sharing plugins for WordPress you should be using on your blog.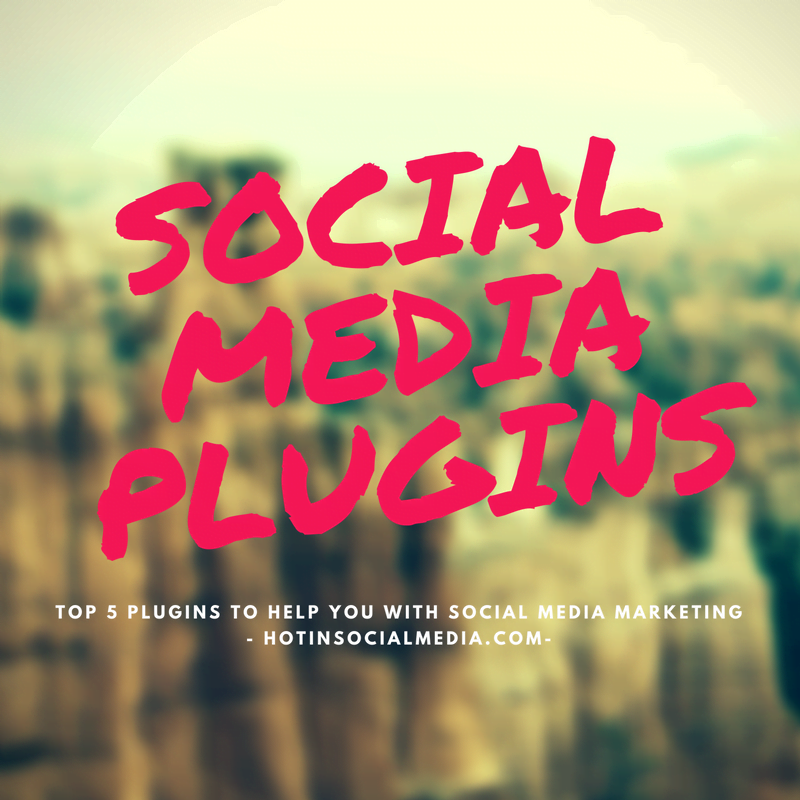 Top 5 Social Media Sharing Plugins For WordPress 2016
Social Warfare is one of the newest social media plugins I have tried. As a matter of fact, I had just redesigned my site and a whole lot more; moved to a new web hosting company and so on, so forth.
If you are wondering, Social Warfare plugin is a tool created by my Google+ circle, Dustin (he's the co-founder by the way). I first heard about this like 6 months back.
At that time, I didn't want to use Social Warfare plugin because I already had one which is working pretty perfect to my needs. Done deal, right?
When I redesigned my website, I decided to go with something better and I took a dive into Social Warfare plugin.
And boy, you have no idea how much I feel in love with this plugin right after I installed it on my website.
First, the functions are awesome (simple clicks, enable and disable type of options). The second, it goes integrated directly into my website without hassle.
There are like under 30 options to choose from which will make your social sharing plugin look awesome. If you don't believe, take a quick look at my website (any post) and see how fast the social media plugin loads.
It costs $29 per year and absolutely zero complaints from me.

This was the plugin I used before Social Warfare. Make no mistake. This plugin is powerful.
It comes with a wide range of features and you can literally display anything with this plugin. There are two ways to go around with this:
Using the default templates and everything is pre-configured
Create your own templates
What I love about the custom one is that you are able to design the social plugin to look and display according to your liking. You can even create one display for view on mobile and another display view (different one) when visitors are not on mobile.
It also comes with its own inbuilt cache system to make sure your website loads faster!
You can purchase this on CodeCanyon and it cost you $19 per website (single payment).

If you are using JetPack, there is an option to enable the sharing buttons automatically. As you are aware, JetPack is a feature-packed WordPress plugin that provides many advantages.
What are the advantages using JetPack sharing feature?
Firstly, it is free to use and download. Secondly, it is easy to active and no coding required! All you need is to drag and drop and enable to service.
If you are planning to use JetPack Sharing plugin, here's something you need to know: Some bloggers say that JetPack plugin (as a whole) isn't a great choice because it will affect the website loading speed. Therefore, you should consider using JetPack Sharing feature only if you are already using the plugin. Or else, there are more choices that you can choose 🙂

SumoMe is really, really awesome. I used SumoMe for a couple of months (was using SumoMe Pro then) and it was fun.
For starters, SumoMe has easily installed either a plugin or a script. Pretty good especially for those who doesn't want their hands to be dirty when integrating SumoMe to the blog. SumoMe allows you to do quite a lot of nifty tricks (especially in the display segment) as you can simply drag and drop the selector to place the display location.
This means that there is NO coding required and this can be done within seconds! Time saver and highly effectively to say the very least.
SumoMe is a freemium social sharing plugin which is highly affordable depending on your needs. There is a free version where it will continue to serve up to 1 million visitors per month (damn) and different tiers starting from $20 per month.
Overall, SumoMe is a pretty good tool, considering that it provides a lot of features and the integration is a breeze!

Shareaholic is still one of the top social media plugins. Even though recently, the company seem to be heading towards the publishing side of the industry.
Shareaholic is a great plugin because it is easy to use and integrate. You can easily install it on your website or blog, change the setting and enable it within minutes. With Shareaholic, you can control what it is shown and have great control, especially with code placement. This means that you can even control where the sharing button will display and all the geeky stuff.
Of course, it will require a little coding. On the bright side, Shareaholic is free to install and is one of the most popular plugins of all time (for WordPress users).

Choosing the best social sharing plugin
There are many things to consider when choosing a social sharing plugin. For example, there are loading speed, features, and price to consider. Regardless you use a free or paid social sharing plugin, it is important to understand what the plugin can offer.
Some plugins may provide a lot of features but they may actually affect your website loading speed (which is not worth it). So, take some time to consider and if you want the job to do out easy for you, choose any of the top 5 social sharing plugins and you will be just fine.
Do you have any favorite social sharing plugin? Leave a comment below and tell me all about it!

See also: A Step-By-Step Guide to Convert PSD Design to WordPress