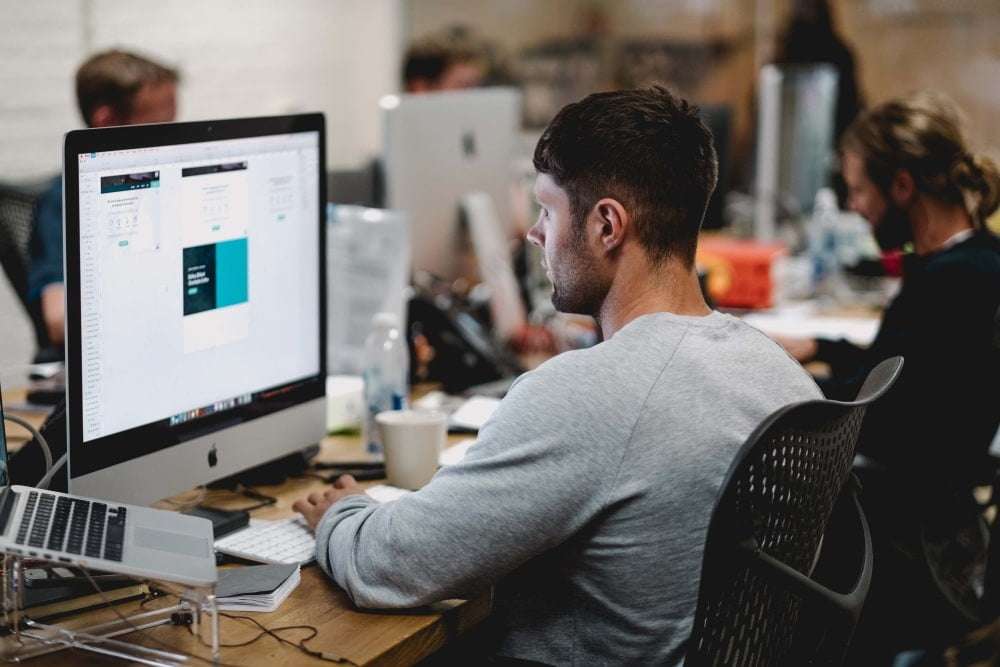 The impact of social media has changed the entire marketing industry. No matter how small or large a business is, almost every business is using social media for marketing purposes. As you know that marketing is the most important part of any business, you need a proper strategy to improve your business.
If you are not up to date with the latest social media tools then it can negatively impact your business. Moreover, technology has also changed consumer behaviour and interests. It is very important to predict customer's needs to increase your conversions. In this post, I will be sharing 10 such social media tips that will improve your business.
10 Tips to Improve Your Business through Social Media
Leverage your business with the most relevant social media strategies for 2020. With the rapid advancement of technology, social media tools and techniques have also changed. Consider these strategies to keep up to date with the latest techniques and stay ahead.
1. Use social media competitive analysis
Do you know what social media competitive analysis is and how it can leverage your business? In this post, you will find out more about it. Competitive analysis plays a vital role in business growth. You gain great insights into your industry and compare your performance with your competitors. When you compare your data with your competitor, you are able to figure out where you stand in the industry. Look for these data:
You get some idea about those brands which are doing very well in your industry.
What do people say about your industry and competitors?
What influencers are talking about your industry and whom are they working with? Find the reason why they are working with those brands
Take some time every week or month according to your convenience and analyze the competitor's data. You can use the Competitive Analysis Report offered by Facebook to compare how other brands in your industry are performing. With the report, you can adopt the changes required in your next social media strategy or campaign.
2. Run social media contests
A social media contest can boost your business by engaging more audience. When you announce a contest on social media it drives more audiences to participate. Because people always like to participate in contests. So when you run a contest your page visibility increases, the number of followers increases and more people engage in the contest.
You need a proper plan to run the contest. Consider these things while you prepare a plan for your social media contest:
Define your requirements. What do you expect from the competition?
Choose your social media platform on which you will run the contest.
Prepare a set of rules for the contest.
Set deadlines and give the details of the reward or prize of the winner.
Share this contest on different social media platforms with the link for registration.
This strategy is one of the most effective and can increase the number of audiences significantly.
3. Hashtag strategy
Hashtag strategy is also an effective way to increase your visibility. Long back people were using hashtags on Twitter, but gradually the hashtag is now used in every social media platform. At first, people don't know your brand, they use some keywords to search for relevant content. When you use a hashtag before those keywords and place it in your social media content, they can easily find you. But how can you figure out those keywords? You have to do a little research to find those keywords. Scan the content of the influencers in your niche and what keywords they are using for their content. Ensure to use the keywords properly, keep these tips in mind before using the keywords
Use the keywords once or twice in your social media posts.
Try to use short, simple and easily memorable keywords in your content.
Never use alien words, use relevant keywords.
This is a fantastic way to enhance your visibility. And it will keep you ahead from your competitors.
4. Connect to influencers
Influencers can boost your business to a new level. However, you need a proper strategy to collaborate with influencers in your business. Before you decide to connect with an influencer, you need to keep these things in your mind. Good influencers look for a few things from you before signing the contract. They need to understand your requirements, what you have to offer, your product quality and your business outlook before signing the contract. Make sure that you have a good product quality. Because a good influencer will never come to an agreement if your product quality is not up to the mark.
Find the right kind of influencer as per your ability and requirement. You can collaborate with niche promoters or micro-influencers if you have a low budget. Reach out to them by using a strategy or there are tools that suggest you choose your influencer. Here is a simple strategy to select an influencer:
Understand your niche properly and define your requirements
Explore similar niche influencers from the web.
Make quick research about the profile of the influencer
Study the past experience of the influencers, the result of the previous campaigns.
5. Use video marketing for your business
In 2020, video marketing will dominate all content marketing strategies. Nowadays, almost every business is using social media for promoting themselves and their products or services through videos. The demand is growing day by day. There are many platforms through which you can share your video.
A short video delivers a lot of meaningful content to the audience. People prefer video content more than any other form of content. Every social media network provides the platform to upload your videos. Consider these factors for your video marketing strategy:
Know your audience and what they want: Understanding your audience gives you ideas and perspectives for creating your video. Now make that idea into a short story, then convert that story into a script to create the video.
Experiment with different types of video content: Try with different types of video content, adopt storytelling format. The video should not be full of raw information or advertisement.
Make impactful short videos: people spend most of their time on social media but they have the very little attention span for a single content. People generally swipe your content if it is not interesting.
6. Build your personal brand
When your customers communicate with you personally, they trust you more. People believe your business more when they find the person behind a business. To make it clearer, I will be sharing an interesting example of how personal branding builds trust and authenticity of a business.
Assume you are a customer and you want to know the features of a product by watching videos.
In the first video, you found that a person is sharing his experience and how the business grew to this level coming with amazing products. Whereas the second video is an advertisement for a product showing the detailed features only.
After watching these two videos, which one will have a better effect on your purchasing decision? No doubt, the first one, if both the videos are sharing the same information. It is, therefore, personal branding can bring you significant results. Here I am sharing some tips to adopt in your personal branding strategy.
Show your area of expertise: When you show your expertise, people get interested to connect with you and hence connect with your business. You are the face of your business, so if you can connect with them personally, they will stay with your business for a long time.
Keep your name and image the same on all social profiles: Personal branding demands a particular class of your own personality. All your social media profiles should contain the same image for easy retention of your customers. If you keep changing your profile image then they will disappear within a few days.
Stay active on your social profiles: Only creating social media platforms is not the goal. Post social media posts in a regular interval, try to answer queries of your audience. Respond to their comments.
Build a network, group or community to connect with others: Another way to engage customers and connect with your audience is by creating social media groups. In this way, you can convert your audience.
7. Tell your story
Tell the underlying story behind your business. The best way to make your audience engage with you is by telling an appealing story about your product that touches the audience's emotions. Stories have the power to engage them for a long time. Because stories can tap into the emotions of the audience which creates a personal connection and more engagement. That's why storytelling is one of the best ways to improve your business through social media in 2020. However, don't say stories that are totally irrelevant to the context. Adopt a strategy to plot your story. Here I will be sharing a storytelling strategy for your social media marketing:
Include your audience into the story
Storytelling is all about the elements and the characters that you use. The reach of your story will increase if you can use the story characters to caste the audience's behaviour itself. Tell the story in such a way, where the audience will feel like they are the characters of the story and the problems of the story are their real-life problems.
Focus on the feelings behind a need
Successful storytelling is all about highlighting the problems and then giving the solution for it. It is the best way to engage the audience and convince them to buy your products and the services. For example- you are selling adult day-care services, then you can highlight the safety of the old people when their children are at the office. And then you can sell the solution for it.
The storytelling is not the only thing, it is just a part of the strategy. Remember to synchronize your strategy with high-quality visuals delicacy. People are going to read your content only if they find it appealing to their taste in the first look. So, it is very important to define your story in the form of infographics, videos, and images.
8. Utilize UGC marketing
Social media is a great platform where users have the highest rate of engagement. They post honest reviews of products on different social media platforms. These contents are known as user-generated content and it has a major effect on your business. Because new audiences search for customer reviews and recommendations from old customers.

People trust user-generated content because these are the actual data from previous customers. Therefore, if you have never tried UGC marketing, then experiment with it. One more advantage of UGC marketing is that you get the content for free.
9. Use the chatbots
Due to technological advancement, AI-based chatbots are capable of communicating with customers in a better way than before. It can minimize your cost, at the same time chatbots can handle multiple customers. Moreover, chatbots will solve many problems by working for 24 hours without any complaints. You don't have to hire an employee for chatting with customers. Chatbots along with voice bots are going to improve customer support. Therefore, use these technology-based chatbots to improve your business.
10. Promote your content
Content promotion is one of the key factors in growing your business to the next level. Many people make this mistake; they do not promote their content. There is no point if you do not promote your content. Creating good quality content is crucial, but without promotion, people can't know about you. Many social media tools are available for promotion. However, different social media networks offer different tools for promotion. But they are more or less similar, invest some time to learn them. Consider this promotion strategy
Use the analytics tools to figure out the peak time when the audience is on social media
Invite new users to your exclusive social media groups to join where you post your content
Make sure you write SEO friendly content for your social media posts.
Take advantage of the benefits of the best social media managements tools and apps to schedule your content in advance.
Conclusion
Now you know the most effective social media strategies to leverage your business in 2020. As I have mentioned, with the rapid change of technology the scope of social media has a major impact on the growth of every business. Many advanced tools are there on social media, but choosing the right tools and using them properly is the key.
You need to stay up to date with the minor changes in social media platforms. The best way is to keep track of your strategies in a regular interval and experiment with new strategies if required. If you have any questions or need some guidance with your social media marketing, then comment below.
See also: How do I generate leads through LinkedIn?