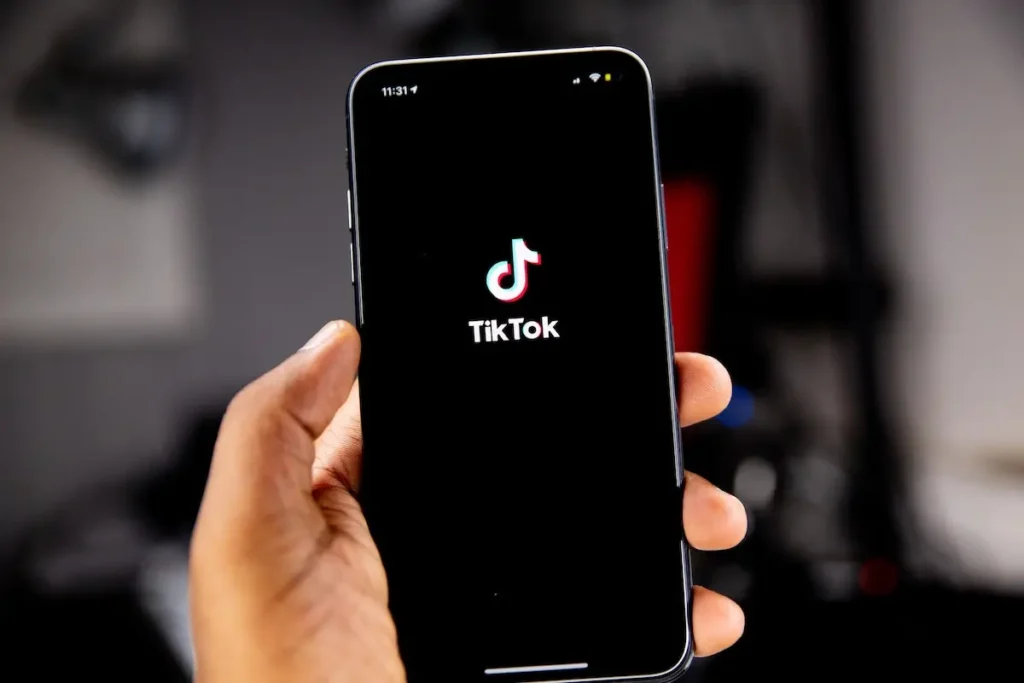 After launching in 2017 outside of China, TikTok has been consistently growing. According to CNBC, the platform has more than 1 billion active monthly users.
The number is still lower than Facebook (2.9 billion) and Instagram (1.4 billion), but considering the rate at which TikTok is acquiring new users, it would not be a stretch to suggest that it might become the most popular social media platform in the upcoming years.
TikTok is targeted at younger demographics. More than 60 percent of TikTok users are in the age range of 10-29.
Brands that wish to target these demographics are pouring resources into building a presence on TikTok.
Naturally, since TikTok is so popular, it is attracting a lot of brands that want a piece of the market share. The competition makes it difficult to break into the platform, especially for individuals or brands that are new and have no or little recognition on the Internet.
Ultimately, TikTok is about presenting original content and applying a personal touch to the videos. The question is how you can create a strategy to be original and stand out from other content creators on TikTok.
How to Stand Out From Other TikTok Content Creators
Be the First
TikTok is a platform that changes often and fast. You want to be one of the first to jump at a new trend and make the most out of it while the trend is still hot. Being late as little as a few days or even hours can make enough of a difference.
For example, dances are quite popular on TikTok, and if you notice more and more accounts publishing videos doing a particular dance, you should get on that.
A similar thing can be said about various challenges. Social media has had many notable challenges throughout the years. For instance, the ice bucket challenge for ALS. Since TikTok users publish short videos, showing off how you complete a challenge or challenge someone else should not be a problem so long as you can fit your content in the available time.
The bottom line is that you need to keep a close on the platform and identify trends that have the potential to explode.
---
Identify Your Demographics
Unless you go viral on a platform and reach all kinds of users, do not expect to establish a presence if you are focusing on targeting large markets.
You need to identify a small niche and work on them. Standing out on a massive platform like TikTok is much easier when you are working on tailor-made videos. Look beyond your general niche if you must.
If your brand sells knitted sweaters for dogs, for instance, why not target a specific dog breed, such as huskies or corgies? Narrowing down the options eliminates competition and puts you a bit in front. Standing out on the platform and reaching an audience becomes easier when you are operating in a less competitive environment.
---
Look for Collaborations
Influencer marketing would not be as popular as it is now if collaborations did not work. Brands partner up with influencers to promote themselves.
Having a content creator collaborating with you is effective, and TikTok marketing should not be an exception.
Let's say that you are a personal trainer who is sharing various tips about workout routines. Why not reach out to TikTok accounts that provide healthy diet advice or those that promote sports equipment?
Collaboration benefits both parties, especially if they share the same or similar demographics. Appearing in a video with another TikToker and agreeing that you both will share the content piece on your page.
Having said that, it can be difficult to find TikTokers who will agree to collaborate with your brand, particularly if you do not have that many followers yet. In such cases, offering something like money in return for collaboration could be an option.
---
Stay Consistent
Consistency is another important element of becoming a successful TikToker. If you publish videos on a regular basis, you will show your followers that you are serious about giving them value and entertainment.
Your commitment leads to more engagement on the content over time, and that translates into the potential to attract new viewers and slowly build your name on TikTok.
If possible, try to create a schedule and dedicate different days of the week to different types of videos.
Take makeup, for instance. Artists could use Mondays to share their latest makeup tutorial. Wednesdays could be for quick product reviews and Fridays for testimonials of those who used the artist's services and are happy to share the outcome in a short video format.
The problem with consistency is that you might run out of content ideas. Even if TikTok videos are short, filling in the publishing time slots for every day might prove too difficult. If you begin to struggle, do not force yourself to post daily. A video once a week can still be enough so long as it is a piece of good content.
---
Optimize Your Videos
The lack of video optimization shows whenever someone rushes to publish a new video without putting any effort into making it.
First of all, videos have to be high-quality. Make sure that the camera is not shaking. If you have to, use a tripod for stability. Also, an external microphone to record your voice should come in handy as well if you are not overlaying music and recording your voice live instead of dubbing the video later.
Captions are worth a shout as well. An interesting caption adds a lot to the video and makes it stand out more. You can even try custom fonts instead of the default option. Glyphy, for instance, can turn a default TikTok font into Ɦɛʟʟօ, ʋɨɛաɛʀֆ; 𝐇𝐞𝐥𝐥𝐨, 𝐯𝐢𝐞𝐰𝐞𝐫𝐬; 𝓗𝓮𝓵𝓵𝓸, 𝓿𝓲𝓮𝔀𝓮𝓻𝓼.
Finally, TikTok presents users with multiple creative effects, such as freeze-frames or voice-overs. Do be careful with these effects, though. You do not overdo it and turn your videos into a mess.
---
Share Content Elsewhere
The last bit of advice is to share your content elsewhere. Many TikTokers utilize various platforms to share their content and gain traction.
YouTube is a good example. You can find plenty of compilations of various TikTok content creators. Why not get in touch with a YouTuber who creates such compilations directly and ask them if they can add your video to the next compilation?
Social media sites like Instagram and Facebook are also full of TikToks. Short videos are engaging and easy to consume, which is why such content is popular across the Internet.
Lastly, there is Reddit. /r/videos, /r/funny, /r/memes, and other similar subreddits often have TikTok videos posted, though, given the upvote and downvote system, it can be a bit difficult to end up at the top of a subreddit if your video does not impress the viewers.
See also: What are the most used TikTok songs?