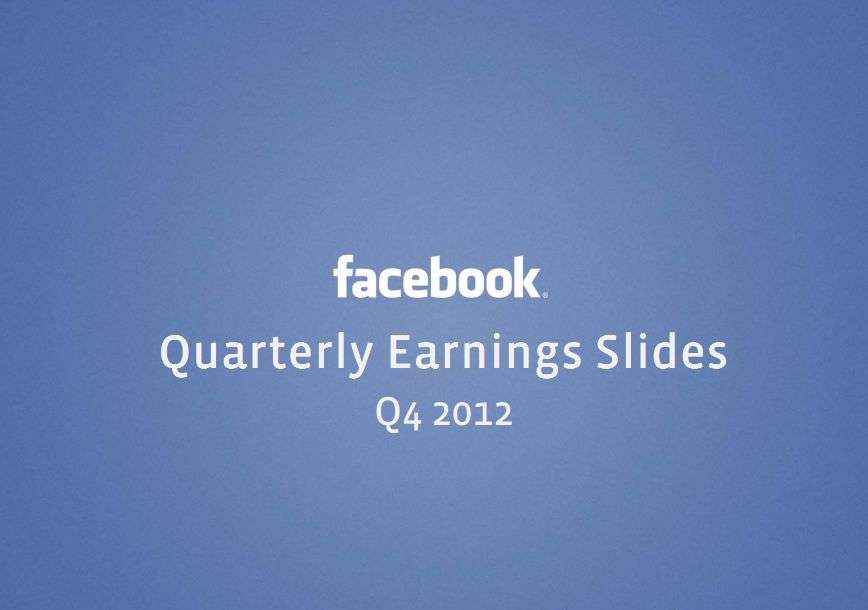 According to an analysis of data that Facebook  released last week, the percentage of monthly active users who use services from the social network daily, increased in Q4 of 2012.
There are more than 618 millions of Facebook Daily Active Users (DAUs) in Q4 2012 compared to 483 millions DAUs in Q4 2011 and 327 millions DAUs in Q4 2010.


The Facebook Monthly Active Users (MAUs) are constantly increasing also: 1056 MAUs in Q4 2012 compared to 845 MAUs in Q4 2011 and 608 MAUs in Q4 2010.


To see all the analysis of data that Facebook released last week to public you can access them right here: Facebook Quarterly Earnings Slides Q4 2012