Cloud hosting has been very popular lately. For webmasters and website owners, you know exactly what I mean. You will look for cloud hosting providers when the normal shared web hosting doesn't cut it in terms of performance and features.
In other words, cloud hosting isn't your average Joe in those hosting related matters. It is a service for the big players and usually, websites that have high traffic and those who constantly experience huge traffic spikes.
For an inexperienced person, cloud hosting is expensive and challenging to maintain. But that's not entirely true. Cloud hosting is getting more popular because it offers more performance and most importantly, scalability. For business owners, scalability is an important factor to consider as moving a website from one host to another is a huge hassle. Plus, it may even incur more cost in the future.
If you need a clearer explanation on Cloud hosting, take a read on the quote below:
According to Wikipedia, cloud computing is a kind of Internet-based computing that provides shared processing resources and data to computers and other devices on demand. It is a model for enabling ubiquitous, on-demand access to a shared pool of configurable computing resources (e.g., networks, servers, storage, applications and services).
In this article, you are going to discover the top 30 best cloud hosting services known to mankind. The comparison will be based on several criteria such as:
Price (cost per month or per hour)
Amount of disk space
Domain name transfer
Money back guarantees opportunity
Let's start the comparison, shall we?

The Only 30 Cloud Hosting Providers You Should Consider
I have been a personal fan of Siteground for some years now and they are one of those popular shared hosting services that one can choose from. Apart from the common shared hosting, Siteground also offers very competitive Cloud Hosting packages. Here's what they say about the service that they provide:
Based on innovative technology, our cloud hosting platform is ultra fast, autoscalable and allows you to customize your plan. It comes with 24/7 VIP support. Whether you are starting a small development project or need to host a high-traffic enterprise site, your best managed cloud hosting option is here.
Siteground packages start as low as $60 per month. Take a look at the image below: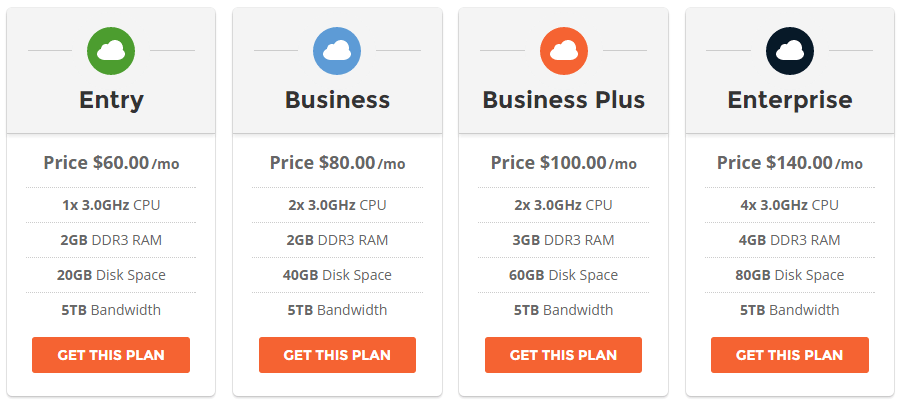 Siteground also allows you to create your own custom plan which is a huge plus point.
You should consider using Siteground if you need:
Ultra fast platform
Auto-scalable resources
Automatic daily backups
Free CDN and multiple locations (for better geographical accessibility)
Fully managed servers
24/7 customer support
Preinstalled software (such as WHM, cPanel, SSH access and private DNS server setup)
When it comes to cloud services, Microsoft Azure is already a household name for many. Microsoft Azure is a powerful cloud service which comes packing with tons of features such as:
Support for Java, Node.js, PHP, Python, NET and Ruby
Autoscale to meet demand and save money
Ability to deploy thousands of instances in minutes
Integrated health, monitoring and load-balancing
Automatic operating system and application patching
Azure Cloud Services eliminates the need to manage server infrastructure and helps you quickly build, deploy and manage modern applications.
Azure Cloud Services offers a huge range of services such as app service, cloud services and virtual machines. Just like any other cloud services out there, Microsoft Azure provides scalability, reliability and cost effective especially for companies who have a tight budget.
There are many packages that you can choose from but generally, the cost starts at $0.02 per hour or $15 per month.
Amazon Web Services is a major player in the cloud computing industry and they have huge brands using AWS such as AirBNB, General Electric and MLB.
Amazon Web Services is popular because it comes with over 70 products and services support which can be used in any scenario. At the same time, it is extremely secure which provides comprehensive capabilities which are important for all businesses.
When it comes to pricing, it is a little tricky as Amazon Web Services has many plans and below are some of them:


Don't be worried if you are confused. You can create a free account on Amazon Web Services and use the services for free (up to 12 months or within the allocated quota).
If you are looking for cloud hosting, I would highly recommend AWS because it is highly affordable and extremely easy to manage.
Google Compute Engine (or known just as Compute Engine) is a powerful virtual machine service. In most cases, it is pretty much similar to Amazon Web Services. Google Cloud Platform comes with a pretty nifty trick under its sleeves; high performance and scalable VMs, easily create large compute clusters and it comes with a low cost and automatic discounts for long running workloads. Furthermore, it is not required to provide any upfront commitment which adds even more 'sugar to the icing'!
Here's what the Google team describe the Compute Engine:
Google Compute Engine delivers virtual machines running in Google's innovative data centers and worldwide fiber network. Compute Engine's tooling and workflow support enable scaling from single instances to global, load-balanced cloud computing. Compute Engine's VMs boot quickly, come with persistent disk storage, and deliver consistent performance. Our virtual servers are available in many configurations including predefined sizes or the option to create Custom Machine Types optimized for your specific needs. Flexible pricing and automatic sustained use discounts make Compute Engine the leader in price/performance.
Just like most of the cloud hosting services, Compute Engine comes with several pricing structures. The below is the most common one:

InMotion is another company that is popular with cloud hosting. When it comes to customer service, this is one company that had received over 24,000 customer compliments in 2015 itself. plus, it provides 100% satisfaction guaranteed ensures that even your toughest requests are met promptly.  The company also received A+ rating from the Better Business Bureau (BBB) which is responsible for upholding integrity and performance of businesses in the US and Canada.
You should choose InMotion Hosting if you need the following:
Commitment to open source
Top notch customer service
Scalability
High network uptime
Free server management
Free cPanel license
Live stats snapshots (backups)
Unlocked CPU cores
The cost of InMotion hosting starts at $29.99 per month (after a whopping 33% discount) for a 4 GB ram and 60 GB storage. Here are the complete package prices when you choose to host with InMotion:


If you are still undecided, InMotion comes with a refund up to 90 days.
If you are running low on budget but still need a good cloud hosting provider, look no further than BlueHost. it is definitely a great solution since it starts at $5.95 per month for a whopping 100 GB of storage space and unmetered bandwidth.
BlueHost cloud hosting offers:
Reliable servers
Faster and higher performance servers
Simpler dashboard to understand your website's performance
Easily scalability
Automatic fall over to another server in case of hardware issue
Here are the complete features of BlueHost's cloud hosting services:


BlueHost's cloud services are the newest in the market and with the number of years they had in web hosting, this is the best and safest bet you can choose from!
If you are looking for a good cloud hosting under $50 per month, JustHost is a good solution where it gives a nice 50% discount on the first month. The standard package costs $29.99 per month that comes with many features such as:
Dual cores
2 GB RAM
30 GB disk space
1 TB bandwidth per month
Free domain name
1 dedicated IP address
Pre-installed CentOS 6.5 (64-bit)
If you want to control, JustHost has the answers for you because you are given root access to the cores. Apart from that, you are also guaranteed with server resources and instant provisioning features.
There are four different packages which you can choose from as below:


Overall, JustHost is an awesome choice if are looking for an affordable and reliable cloud hosting services.
HostGator has been in the web hosting industry for years and this is the first web hosting services I ever used. I recommend using HostGator because it has hassle-free billing and comes with multiple packages to choose from based on our personal budget.
The tagline for HostGator is "Be a maverick, jet into the cloud. 2x faster, 4x resources and statistic dashboard."
HostGator is extremely scalable and it is said to be able to scale up to 4 times more than any of its competitors. With HostGator, you are able to control everything without needing to worry about additional cost.
Here are the packages offered by HostGator: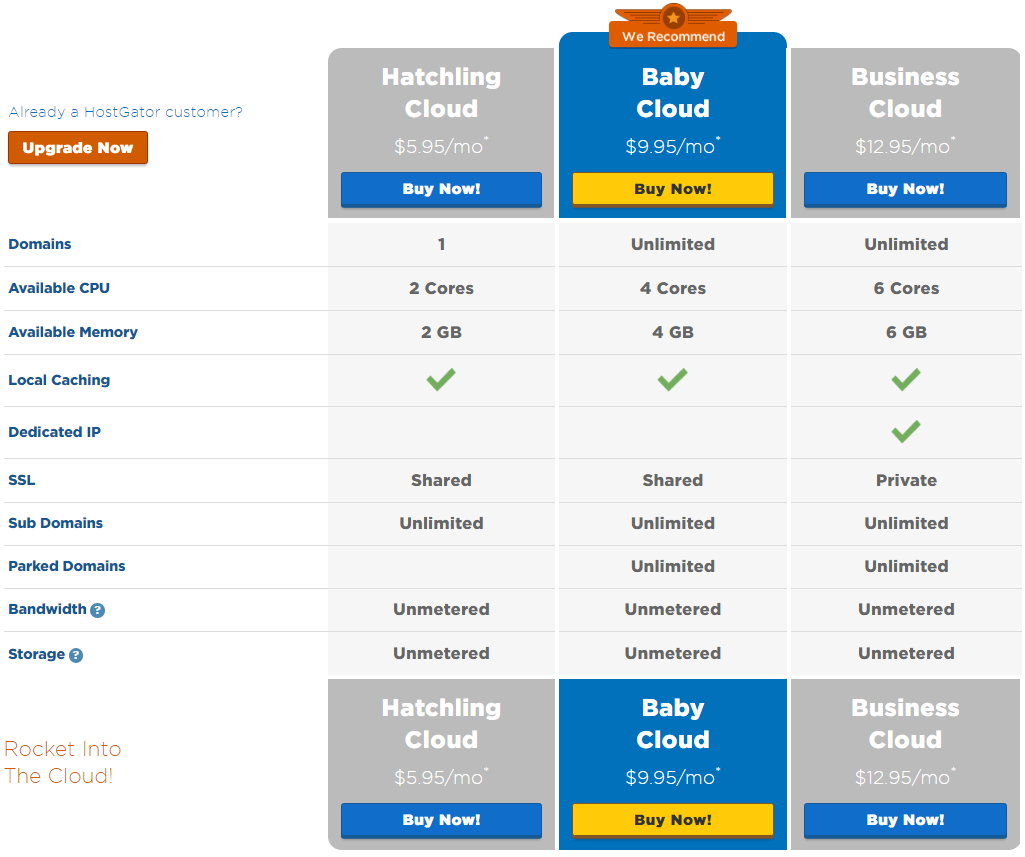 Now, what do you think? Do you think that HostGator is offering great deals?
Unlike many other web hosting companies which provide multiple choices, iPage makes it really easy for (potential) customers to decide on the type of cloud hosting that is right for them. On iPage's VPS page, you are able to find three options for VPS services; namely Basic, Business and Optimum.
Each of the above comes with their own pros and cons, including different pricing to fit your needs. If you have a problem trying to decide, you can use the 'tool tip' on the page to decide the right plan for you.
Its Basic plan starts at $19.99 per month and the highest plan is Optimum at $79.99. Overall, this is a great hosting service if you have a specific budget in mind.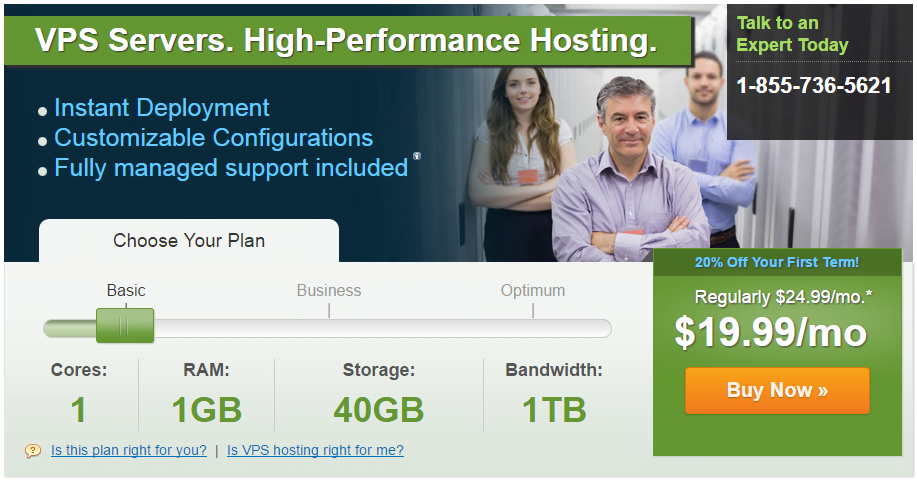 When it comes to cloud hosting, Media Temple is definitely a prominent player in the market. For starters, it comes with the ability to choose your own OS, full root access and scaling ability. Users are also able to choose Linux or Plesk (based on your skills and ability) to name a few.
If you have the experience, you are also able to choose self-managed version instead of the fully managed one.
You can subscribe to Media Temple's plan as low as $30 per month for self-managed servers and from $55 per month for fully managed ones.
You can take a look at the complete pricing below:


If you are unhappy with the service provided, you can opt for a refund within 30-days of subscribing to it.
If you are running a huge enterprise and requires additional firepower, you may want to consider IBM Cloud. Here's what you need to know about IBM Cloud:
When it comes to cloud computing, there's nothing wrong with having a competitive advantage. IBM Cloud ensures seamless integration into public and private cloud environments. The infrastructure is secure, scalable, and flexible, providing customized enterprise solutions that have made IBM Cloud the hybrid cloud market leader.
IBM Cloud may be the excellent choice for your business because:
DevOps productivity to develop, experiment and iterate at speed
Hybrid integration to unlock existing data and applications
Powerful, accessible data and analytics to extract deeper insight
Cognitive solutions to build understanding and learning
Choice with consistency to put the right workload in the right place
IBM Cloud is probably the next-level cloud hosting you would need and there is no need to fuss on that. You can sign up for a full, 30 days trial with IBM Cloud and see if the features fit your needs. If it does, you can reach out to the sales team for a custom quote.
What is HP Helion Cloud? According to Wikipedia, HPE Helion is a portfolio of open-source software and integrated systems for enterprise cloud computing. It was launched by HPE Cloud in May 2014. In this context, HPE refers to Hewlett-Packard Enterprise.
Basically, this service provides you with:
Expertise to help you identify the right mix of IT services to fit your needs
Becoming the evolving power to transform your cloud infrastructure with flexibility and cost control
Simplify cloud operations with automation to ensure better productivity
You can get a quote by reaching out to their sales team via the live chat or email.
I am sure you have heard about "SoftLayer" in the past. SoftLayer offers flexibility in payment, custom settings to maximize power and transparency which helps you to handle the cost. With the above, SoftLayer is a popular choice for many businesses alike.
The price is also very competitive with $0.038 per hour or $25 per month for the lowest tier. If you need a custom cloud hosting services, you can even build yours and pay accordingly.


SoftLayer cloud hosting services are best for both new and large companies who want to manage their online presence perfectly.
Digital Ocean is my top, favorite cloud hosting solution. You don't need to have the experience of it as it only takes you 55 seconds to create a server from scratch.
With proper expertise, Digital Ocean can be an excellent choice since the cost of running a cloud hosting is extremely low. Take a look at the pricing below.


You can create a free account for a full, 30 days usage and the recurring cost (from the second month onward) is $0.007 per hour or $5 per month.
Linode is the direct competitor to Digital Ocean, especially in budget cloud hosting. On average, Linode is twice the price of Digital Ocean but it does offer some perks behind the pricing. Take a look at the pricing structure below.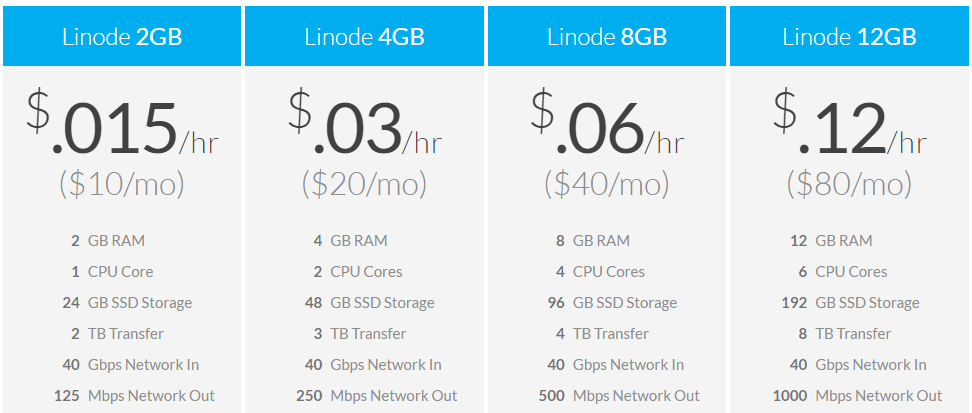 What do you think?
When it comes to cloud hosting, you should not leave Heroku out. Heroku provides nearly similar services with most cloud hosting but with a twist. It allows you to have a free account without duration.
Here are the plans that you can choose from:


For the paid services, $7 per month is really a good deal!
There are many advantages which Network Solutions provides. For example, there is a huge application support, low-cost cloud hosting, ability to manage multiple websites and having full root control are just a few.
Network Solution cloud services comes in two parts as seen below:


The above are just the monthly charges. You will automatically enjoy a lower price if you are able to prepay in advance (such as a full year etc).
Another contender in the cloud hosting industry is FatCow. It offers a full, 30-days money back guarantee and affordable prices with tons of features.
FatCow cloud hosting allows instant deployment (yes, zero downtime), customizable configurations and no extra (or hidden) charges.
The price starts at $19.99 and you can easily scale it up accordingly based on your needs.
It doesn't matter if you are running a business or personal usage. DreamHost's cloud services are great choices for you.
With DreamCompute, you will find the right power for all your development environments, the web and mobile applications as well as power your e-commerce sites. All of these comes with:
Full root access
Tenant network isolation
OpenStack API
Affordable pricing structure
DreamCompute costs $4.50 per month for the lowest tier and you can easily upgrade to the next if you need more firepower.
Fully loaded with CentOS, cPanel and Softaculous, 15k RPM and SSD drives and 100% managed servers. Those are exactly what you will get when you sign up for Arvixe's cloud hosting services.
Arvixe pricing is pretty affordable (and worth it) since it comes packing with some powerful features. Take a look below: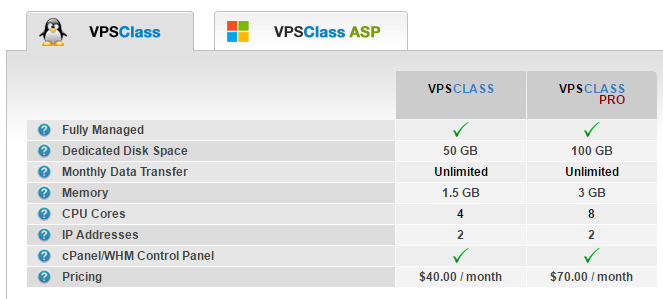 You can also get an additional discount when you pay up upfront (either yearly or twice a year).
No, I have not forgotten about GoDaddy (yet). Allow me to start by saying that you can try GoDaddy Cloud Servers for free for the first 30 days. It has 99.9% uptime guarantee and currently, the data centers are in the US only.
GoDaddy offers:
Powerful and simple API
SSD for high performance
OpenStack – Powered KVM Virtualization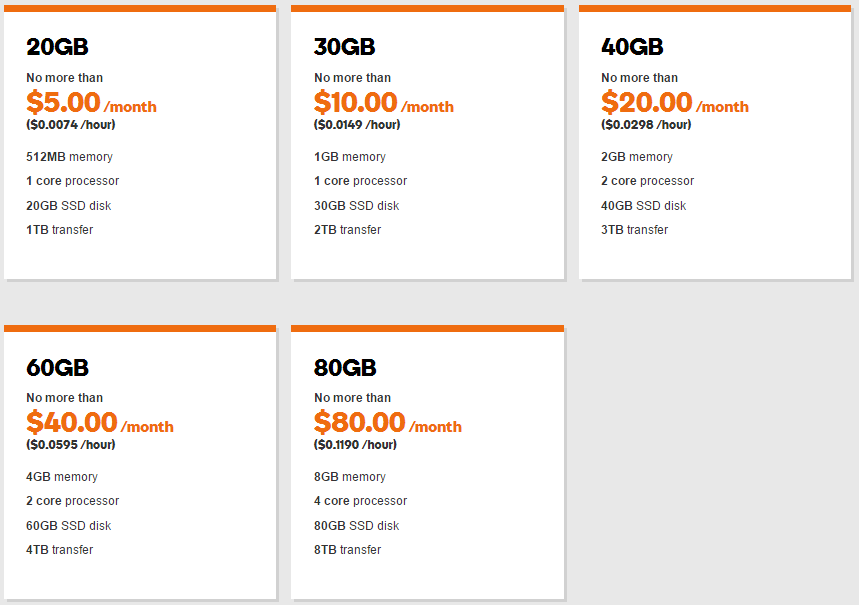 Take a look at the pricing above. Do you think they are highly affordable? Pretty much to say the very least!
HostMonster is another optional choice for cloud hosting. The lowest package offers dual-core, 2 GB RAM and 30 GB of disc space which is sufficient for most websites. It also guarantees server resources based on the packages taken up and therefore, you are pretty much 'golden' in most cases.
Here is the pricing structure for its cloud hosting:



The biggest takeaway for HostMonster is the important, 24/7 customer support which is vital especially when you need help or assistance.
RackSpace is in the big boys league. According to the company's tagline, RackSpace's Public Cloud is easy to start and easy to grow.
RackSpace is not your average cloud hosting service but it provides many add-ons which will take your hosting to a whole new level. Here is a list of RackSpace's portfolio that you can leverage on:


Yes, those are plentiful of services provided by RackSpace!
Generally, RackSpace cloud hosting service starts above $50 per month and it may be pretty hefty for some. However, considering the features that come with it, you know that you are investing something more than others can offer.
Tip: You can use the RackSpace's calculator to estimate the cost of the servers.
Cheap and effective — This is why I recommend ToggleBox if budget is an issue for you. The smallest plan starts at $0.01 per hour or $10.05 per month.
ToggleBox offers high availability, instant scalability and virtual data centers. This means that your cloud hosting will always be loading as super fast speed plus, you can upgrade at any time without hassle.
Users can also choose a variety of Linux and Windows OS templates when you sign up for it.
Personally, you can't complain much especially about the low price. Seriously.
A UK-based cloud hosting company, it offers simple and reliable cloud hosting with the tagline, #ZeroCarbonCloud. Catchy, don't you think so?
Netcetera offers scalability (just like many others) with very affordable pricing. Take a look at the image below:


For only £5 a month, you are able to own a moderately powerful Linux Cloud with tons of support and bandwidth.
iwStack is a flexible and powerful cloud platform ideal for testing and deploying simple or complex virtual infrastructure.
Bandwidth isn't calculated with incoming traffic and each running instance includes 2 TB of outgoing transfer. This helps to maintain your cost to the lowest possible (which is highly effective).
There is also a calculator to help you calculate the estimated cost (to ensure that you don't burst your budget):


If you have been searching around for cloud hosting, you will hear about ServGrid. It calls itself as a performance cloud hosting provider and it is rather famous, to be honest.
Here are several features ServGrid offers:
Redundant and self-healing
Custom add-ons and scripts
SSD storage
DNS and firewall
Free daily backups
The lowest package starts at $9.99 per month and if you want more discounts, opt for an upfront payment to enjoy bigger discounts.
Simple, powerful and reliable. That's what Vultr is all about. When you sign up for Vultr, you will get:
Activation in minutes
Powerful infrastructure
Amazing control panel
14 low latency locations
Solid state drive
100% SLA guarantee
All these as low as $5 per month that gives you 15 GB SSD, 1 CPU, 768 memory space and 1 TB bandwidth.
Not a bad deal, right?
Wable is unique. It doesn't charge for the weeks or months. Instead, it charges by the hour. The charges? $0.006 per hour which is around $4.32 per month.
It does all the goodies any decent cloud hosting could provide and the biggest bonus is the discounts.
If you are constantly worried about the high cost, Wable provides discounts based on the total amount you had to spend with them. This means that the more you spend, the more discount you will entitle!
Last but least, introducing LeaseWeb.
LeaseWeb Cloud is the one-stop shop for all your cloud hosting needs with options to satisfy any workload or requirement. Whatever cloud services you're after – from hosting a website to support for large scale enterprise applications, from Virtual Servers to Bare Metal Servers and Private Cloud – find them here.
With LeaseWeb, you will get:
Peace of mind
World-class cloud-based solution
You are in charge
Innovative infrastructure
Basically, there are several packages that you can choose from, as below: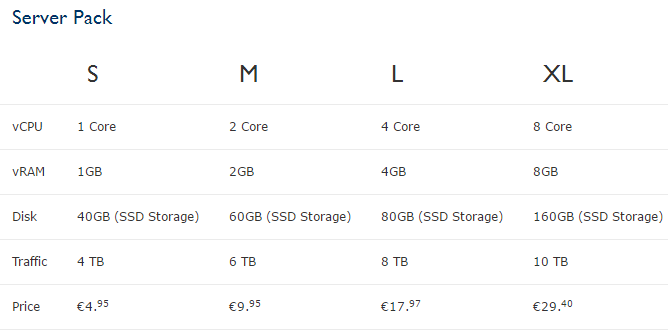 The advantage of this cloud hosting is the huge disk space which starts at 40 GB and in a form of SSD storage.
Conclusion
The above are the top 30 cloud hosting providers that you can choose from. Do you have a favorite one? If yes, it is in the list above? And if you enjoyed this article, check out another top 30 where we review the best social media management tools.