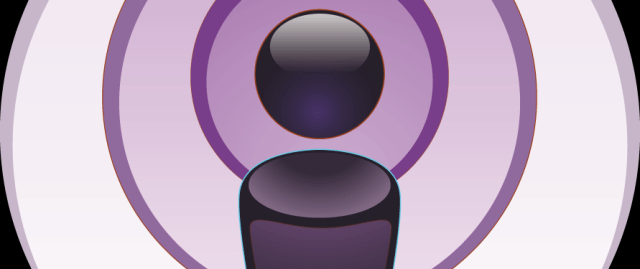 If you were to tell me back in 1999 that, less than a decade and a half later, I would be able to listen to "Stone Cold" Steve Austin shoot the breeze about professional wrestling, I wouldn't have given your words much thought. However, the age of podcasts is upon us, as these radio show-like programs are nothing short of popular. While they are quite prominent on the wrestling scene, as mentioned earlier, they can cover everything from video games to social issues. It's simply a matter of how interested people are to listen.
Of course, not all podcasts are made the same, and any online marketing firm can say the same. The best ones can further traction on Facebook, Twitter, and a number of other social channels. For example, pop culture podcast The Nerdist amassed more than 1.4 million Facebook likes since its inception in 2008, largely due to said podcast's content.  Like peanut butter and jelly, podcasts and social networking platforms work well together. Here are 3 of the most popular types of podcasts that can drive social traction, provided they're made well.

The 3 Types of Podcasts That Drive Social Traction
1. Solo Podcast
If you're confident in your abilities, as a speaker, you can take part in a solo podcast. With this format, you will be able to discuss anything you have in mind. For example, if you're someone who's passionate about Facebook and stays up-to-date on different trends, you will be able to cover one story after another. However, you also have the ability to deviate and talk about events that are loosely related to the aforementioned subject matter. The trick is to stay on topic, for the most part so that you don't lose your audience. What if you don't want to go about podcasting alone, though?

2. Co-Hosted Podcast
The art of maintaining a co-hosted podcast is by playing off of the chemistry both parties have. Without it, periods of silence and awkwardness, in general, can become commonplace. Once the initial growing pains are overcome, though, co-hosted podcasts can be quite engaging. The reason for this is that most listeners like to hear dialog and banter between two parties, as this can usually lead the way toward fun discussions and heated debates alike. Suffice it to say, if you're building a presence on social media, this is the kind of content you want. When the aforementioned chemistry exists between two podcasters, success is practically limitless.

3. Video Podcast
There's something to be said about the direct impact that video can have, which can be applied to podcasting as well. Even though an audio podcast can be enjoyed on its own, you tend to gain a better understanding of a podcaster's thoughts when you can see their facial expressions. This adds to the personal nature that a show has, but it's important to note that video podcasts entail more work. Not only is more expected in terms of sound quality, but high-quality cameras should be invested in as well. While this might be more of an investment than most up-and-coming podcasters would like to make, the aforementioned video format can pay off in dividends.
What are some of your favorite podcasts? If you record your own, do you have tips to offer up-and-coming hosts? Please leave any thoughts down below!
See also: Live Streaming – What You Need To Know And How To Leverage It