The buyer is the most important element in the sales cycle of any industry. It would be no exaggeration to say that without developing a relationship with this 'buyer', a sale cannot be sealed. Talking of a sale, it is a lead that comes first. It is only when this lead is appropriately nurtured, that you can square in on the increased probability of its conversion into sales.
For digital marketers and everyone else who is involved in this cycle of lead nurturing, a step-by-step process is a proper way out. This step-by-step process entails that it is equally important to follow through each lead even if you have a large number at hand. Each lead has a potential of its own and they can be converted only when explored and tapped properly. This is where 'Lead Nurturing' becomes a concept.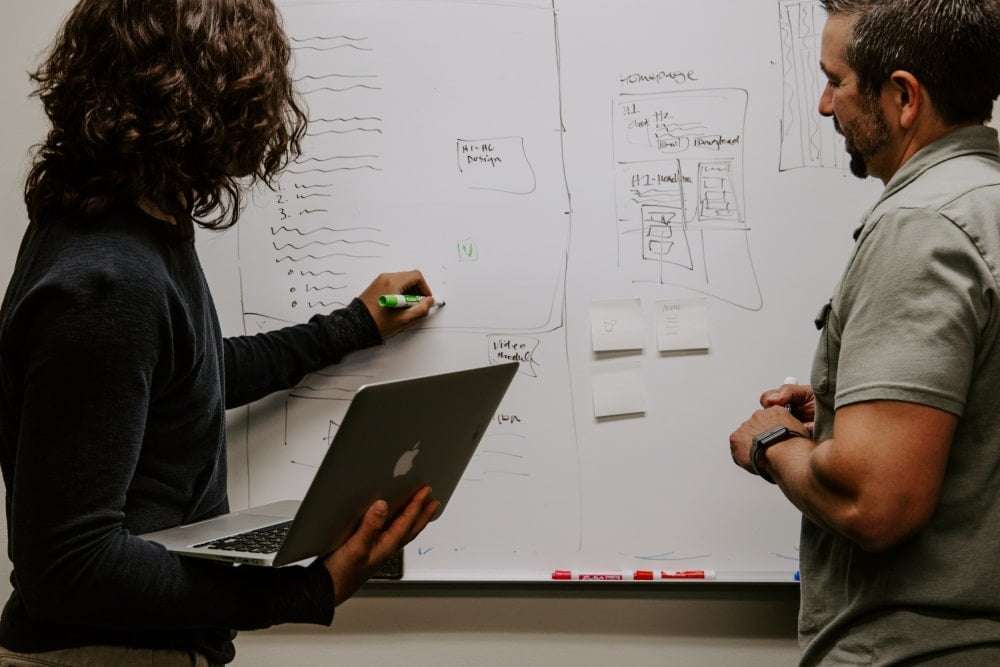 How to run Successful Lead Nurturing Campaigns
What is Lead Nurturing?
Going by the definition of it, Lead Nurturing is about creating an automated flow of processes to figure out your target audience and their pain points, creating a true buyer journey in this workflow and sending out relevant content to them so that they become a lead that converts. Lead nurturing is all about developing a relationship with your prospective buyer, educating them, and then pitching your value offering to them after building a solid case in favor of your expertise.
Unexplored leads are missed opportunities. As a digital marketer, once you have a database or a record of all the leads for a particular campaign at hand, you initiate the process of connecting with your buyers at every stage of the sales funnel and develop a relationship with them. This relationship is developed through proper communication and marketing efforts and letting the lead know that you are listening to them and are available to help them out by providing your value offering. This also involves educating them about what they actually need. Lead nurturing is about helping these prospective buyers easily navigate through their buyer's journey with a motive to relieve them of their pain points.
If you are looking for a highly effective way to generate more sales for your business offering, you must approach 'Lead Nurturing' the right way. And the right way is to pair up your process with 'Marketing automation' and watch the magic happen.
So, what does it take to create a great lead nurturing campaign that goes on to become really successful? What are the best ways for creating an effective lead nurturing campaign? This blog post is here to help you with all the information that you will need in order to create an impeccable lead nurturing campaign.
Know your audience in and out
A prospective buyer can be your ideal target only when you are completely aware of their pain points revolving around your offering and their actual buyer persona. So, it is very important for a marketer to sit down and explore the target audience and their actual concerns around the offering. Before you step out in this process to engage your leads, you must swear by the process of developing buyer personas. This will help you completely understand the target of your content and the right ones out of it.
Talk about Value
The idea behind creating a lead nurturing campaign is to make the prospective buyer readier to convert. You begin by offering them value and material to educate themselves; value in the form of webinars, ebooks, and whitepapers. You can re-circulate your existing content that is high on value and repurpose it for this motive. Just make sure that this value content imparts them relevant advice, information, and insights to help them figure out their solution.
Craft content for the target persona
Once you have figured out the objective of your content that you will be catering to your leads, it is time to provide them with what they really need. It is time for you to create your own blog and offer impeccable blog posts, create social media content, and target the right keywords that push your content up the search engine rankings. Optimizing your content for your audience as well as the search is a prime step in the lead nurturing pursuit. 
For the target audience, your content should be original and crisp. It should be well-researched and educational because it aims to solve a problem; a problem for the buyer segment. By the use of long-form content such as different types of ebooks and white papers, you will further be able to create more leads when you offer this content in exchange for visitor details such as name, email address, company size, etc.
Set up a system and timeline for your lead nurturing campaigns
Before you get the engine running, make sure that the entire marketing team is in the loop about the plan of action. They must have a complete grasp of the lead nurturing sequence. Having a CRM in the process is going to help you manage the dates, times, and methods of communication with your leads. Having a CRM will automate the process and you won't skip a step. 
Create a timeline from the step right when you plan to send out that first email and then the email to follow up on the previous one. Get a grasp of the sales cycle before you do so. Based on your business offering, the sales cycle for your campaign is going to differ, so you need to plan the timeline accordingly. You should design your campaign in a manner that it offers ample yet not a lot of time to finalize the purchase decision. This will help you create the pattern and decide on the timeline for the content to be sent out.
Sending out the content
There are certain rules that you must abide by when you are ready to send out your lead nurturing emails to the target leads. It is important that you don't send out these emails everyday to them but it is equally important to be timely. If you do not want your leads to unsubscribe from your emailing service, follow the rule of thumb i.e.either email them from 6 to 45 days or 9 to 12 emails per quarter. Personalized email can be a bit of a task but they resonate with different audiences.
Make sure that you pay attention to the CTAs as well. The Call-T0-Actions in your lead nurturing emails are the power players. Your email should contain information about the offers as well as the subject line and CTA to entice the lead into accepting the offering. Offer free demos and case studies to build credibility for your offering before you attempt to close the campaign.
Measure, Track, and Revaluate
Tracking your leads will help you with the decision of nurturing and qualifying the best leads for your sales team. You should track the website visits and click-open rate of your lead nurturing emails to get the data. Once you have the data at hand, you can refine your marketing efforts to enhance the results of the campaigns to come. By using an inbound marketing software platform like HubSpot, you can gain access to the metrics and track and analyze all of your drip marketing campaigns. However, something to be noted here is that you should be tracking every step in your campaign and not just the final sales.
Takeaway
A great lead nurturing campaign runs on the pillars of Awareness, consideration, and decision. You can effectively nurture your leads only when you have the right knowledge, a great marketing team at work, and effective tools at hand. Turning your leads into qualified leads is also quite a progress that can be further improved with marketing automation, social media engagement and more valuable, targeted content. So, make sure that you follow the directives above if you are really looking to run a successful lead nurturing campaign that can drive real conversions.
See also: How can ROI be improved in digital marketing?