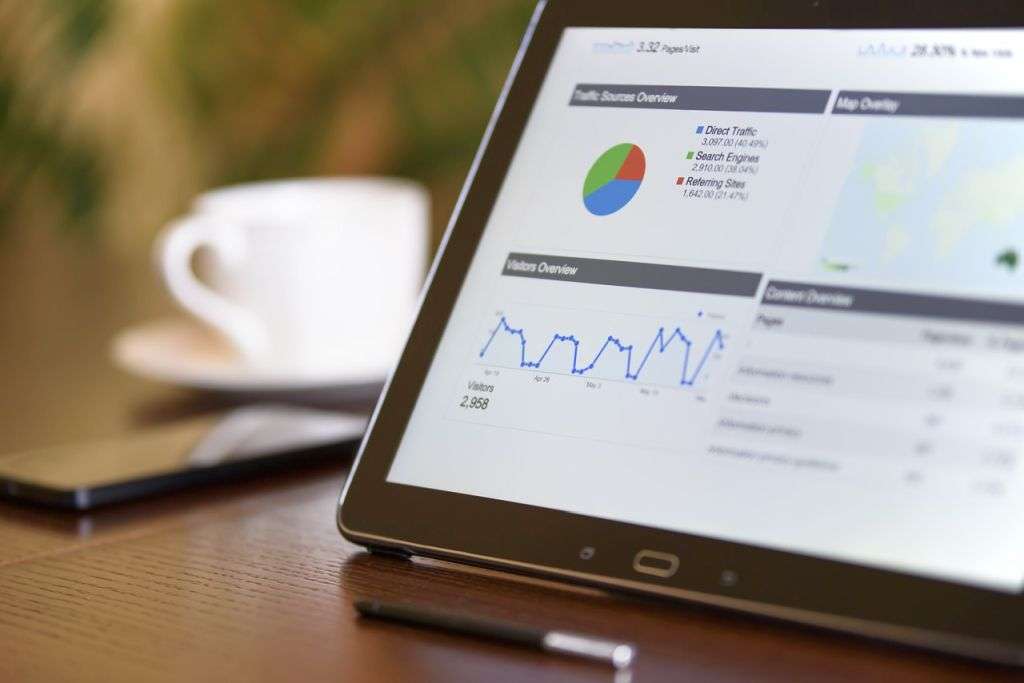 Whether you are the owner of an established business or you are just getting started in promoting your company in the digital world, it is vital that you follow specific steps to reach a successful digital marketing strategy.
An optimized website, an engaging social presence, and an email newsletter are three of the most popular components of a digital strategy, but there is a lot more that is required in order to acquire new sales, close more clients and customers, and unlock your fullest potential.

10 Critical Components For A Successful Digital Marketing Strategy
1. Your website is search engine friendly and optimized for mobile users
Everybody knows how important a search engine optimization (SEO) strategy is. How effective is your SEO campaign? Are the pages of your website ranking on the first page of Google in the top three spots yet? If not, what can you do to improve their placement in the major search engines like Google, Yahoo, and Bing? Optimize your title tags, meta descriptions, and website content to include relevant keywords. Increase the length and quality of your blog posts, and include images as well. Use SEO tools like Moz or SEMrush to help you if you're having difficulty handling it on your own. As you should already be aware, Google's recent algorithm change favors websites that are optimized for mobile — so if your website isn't mobile-friendly, then you better fix that sooner than later before you completely disappear from the search engine results pages (SERPs).

2. Your keyword strategy is well researched, created, and executed
Your website will have a hard time ranking high on the SERPs if relevant keywords are not properly placed throughout your content. Each page on your website should have its own group of keywords that relate to its unique topic, product(s), or title. It isn't enough just to create a keyword strategy one time when you initially launch your website. As time passes and keyword difficulty changes, revisit your current strategy and adjust it the way you need to, especially if your current one is not working as originally anticipated.

3. You must have a blog on your website that you regularly publish to
A company blog is important for so many reasons. Regularly publishing content on your website is the main way of increasing your authority in the industry and showcasing your expertise on all things related to your business and niche. Use your blog to write high quality and engaging content (with relevant keywords added in) that will be found and considered valuable by your target audience. Blog posts are also a great way to rank for high or low-volume keywords that your ideal consumers are searching for. When you eventually rank for these keywords, your website traffic will increase and new potential business will be piling in as a result.

4. All of your business's branding should be consistent across the internet
Branding is extremely important for marketing purposes but also for business in general. Consistent branding will boost your brand awareness and trustworthiness to anyone scoping out the credibility of your business. Ensure that no matter who finds your company on whichever platform, your messaging, content voice, and imagery are the same. Especially if your company has been in existence for a long time and things have changed over the years, make sure that your logo image is updated wherever your brand appears online.

5. You interact and engage with your social followers
Simply posting to Facebook, Twitter, Instagram, or Pinterest is not enough. It is crucial that you actually engage with your followers by replying to their questions, favoriting or liking their comments on your posts, and responding to their direct messages. Social media is a way to boost your customer service or lead generation skills because every person who "likes" or follows your page is a potential customer or client. Do not let them fall to the wayside by failing to engage with them when they leave you feedback or ask you something about one of your products or services.

6. Utilize social media on the right platforms
Don't just sign up or blast out status updates on every social platform because you think it will help you reach more people. Contrary to popular belief, this is not the case. It is more important that you select the best social media platforms for your business and use them in the best way possible. Fashion brands will benefit from visual sites like Pinterest and Instagram, whereas educational organizations will perform better on Facebook and Twitter. The last thing that Facebook, Instagram, or Twitter needs is more congestion. Rather than using all of the major social media apps, focus your time and attention on creating highly engaging content targeted to the most beneficial ones. Pay closer attention to what works and what doesn't when it comes to your social media marketing strategy, and you will notice a big difference in the results you achieve.

7. You utilize an email marketing platform which sends out newsletters to your subscribers
Do you send out weekly or monthly newsletters to the people who signed up to receive updates on your website? Is there a specific system in place for when leads fill out a form on your contact page? If you do not have an email marketing strategy in place, then it's time to sit down, plan it out, and get it going, because you are missing out on a major opportunity to close leads and engage current customers. MailChimp and Constant Contact are two of the most popular email marketing service providers today. These services offer email templates, preset landing pages, and other helpful resources to choose from, which is a big help if you have no graphic design experience. Depending on your business's unique needs, do your research and see which service will work best for you.

8. You promote paid advertisements on social media or Google
Especially when business is slow or if you have a highly targeted niche and your SEO is not where it needs to be just yet, paid advertisements will serve as a great benefit to you. Although they aren't an absolutely necessary part of your digital marketing strategy, paying for ads can place you directly in front of your ideal consumer. Create ad campaigns on Facebook, Twitter, and Google and effectively customize your target audience so you reach the most amount of people possible. This will guarantee that your money is well spent and will generate the most bang for your buck.

9.
Your marketing team analyzes your sales data and site analytics
It is not enough to have a digital marketing strategy. You must analyze sales and marketing data every day, week, month, and year in an effort to assess your current efforts and adjust them accordingly. How many website visits did you get this week? How many of those visitors bounce off the first page they stumbled upon? How can you optimize the important pages on your website to increase engagement and the number of form signups and sales you earn? Compiling data is important but interpreting it with your team is crucial for success. Host weekly meetings to go over the data, then figure out what needs to be changed in order to meet your goals. If your team members are inexperienced or could use some brushing up on their skills, consider paying or contributing to their college tuition to an online program or on-campus university so they can earn a marketing degree that they can use to further benefit your business.

10. You have an organized list of clear-cut goals per day, week, month, quarter, and year
Throwing a million different strategies out there to see what sticks will only work for so long. Try different things, yes, but remember to keep your ultimate business goals in mind while you do so. Do you want to acquire 10 or 50 new customers per week? Do you want to make $10,000 more in revenue every month? How exactly will you accomplish these goals? Will you publish engaging and informative blog posts on your website, run highly targeted ads through Google AdWords, or cold email potential clients? Assign specific teams and team members certain tasks. Hold meetings to brainstorm new ideas. Come up with a set of achievable objectives to follow and strive toward every day. Following a clearly charted course of action will help to guide you and your team to where you want (and need) to be.
No matter what specific niche or broad industry your business falls under, be sure to follow these guidelines to ensure the maximum success of your digital marketing strategy. The world of digital marketing is always changing, but there are certain things that will never change — like the impact of consistent branding, an optimized website, quality content, and an engaging social presence. However you market your business, we wish you the best of luck in your journey!

See also: 9 Proven Ways to Boost Your Social Media Traffic This Year