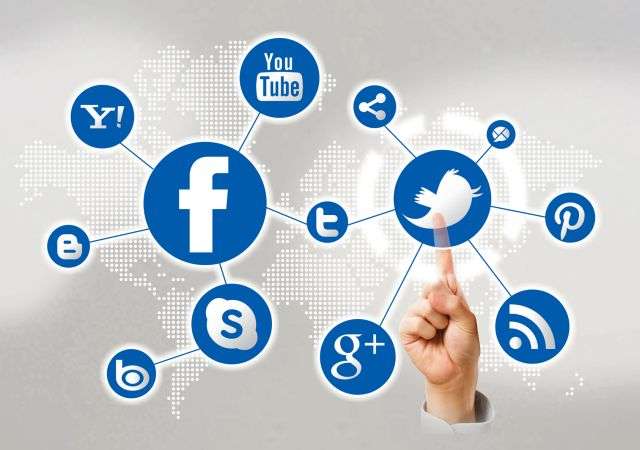 Would you be surprised to find out that one of the social media trends in 2015 is related to powerful storytelling? I guess not. In 2015, marketers should focus on creating emotional stories, in order to connect with the public and create strong relationships with them. It is not about creating content, but context. Marketers should create relevant contexts through their content and be more flexible when it comes to adapt their applications for mobile devices. In order to save costs and time, responsive design for websites and social media applications represents the best solution for your brand/company. 
Social media trends in 2015 and content tips
First of all, let's start with Facebook, because even in 2015 this social network remains one of the top, with the most active monthly users. 
Facebook – will be all about powerful visual content and powerful storytelling. Marketers needs to focus on creating beautiful and meaningful experiences for users, in order to engage with them. Facebook apps will not be done just for fun, but to create connections between brands and users within powerful concepts and insights. 
Twitter – videos played in-stream will be very helpful for brands, because this will keep the audience engaged with the brand. In this context, users will don't have to click away from their stream. As visual content is becoming more important, Twitter is becoming as well, more and more visual. So, don't forget to create specific photos for Twitter posts. 
Pinterest – in 2015, Pinterest might become one of the best social media platforms for e-commerce and it will be able to drive the most sales of any social network. Pinterest is better for e-commerce, because it is very Google friendly. Actually, Pinterest is a visual recognition search engine, with permanent fresh content, and as we all know, Google loves fresh content. 
Google+ –  I love Google Plus, even if many people around me say that there's no "social" involved in this network. I like very much Google+ because is SEO friendly and is able to boost your brand visibility, as long as you also use Google Adwords.  In 2015, you should focus on optimize Google+ page and content for better SEO results. The HTML anchor tag in that traditional format, the "href" part of the markup is called an attribute of the anchor tag that references the location of the content being linked to Gothaer official website.  Use this anchor to incorporate your company name of brand name for better SEO. 
After the Gothaer's Google+ page will reach 100 followers, Google will give an expand ads possibility. Social extensions link your Google+ Page to your AdWords campaigns, so that all your +1s – from your page, your website, ads and search – get tallied together. This means more recommendations for your ads and helping inform users about your content. 
LinkedIn -with the launch of Influencers Program, LinkedIn will become the major B2B business growth network.
YouTube – this video platform remains reliable for brands, especially because it is estimated that half of the video watchers complete the entire video. 
Instagram –  in 2015, Instagram will roll out its ad platform and this represents a step forward for this network to become more friendly for marketers. Instagram represents a great opportunity to engage with audience, because here, the content is inspirational and motivates people to aspire to better things. 
What social media networks do you use to promote your brand? 
See also: 16 Social Media Trends That You Need To Know For 2015