One of the most common questions I hear from my clients are "What are the best social media tools for business owners?"
As a once-a-digital marketer myself, I can totally understand their concerns. Digital marketing, especially social media is challenging. It is challenging, time-consuming, and overall, it will cost you a lot of money in investment (workforce, tools, outsourcing).
Today's write-up with be very simple. I'm going to share with you some tools we use at Marketing Lancers in our day-to-day digital marketing operations.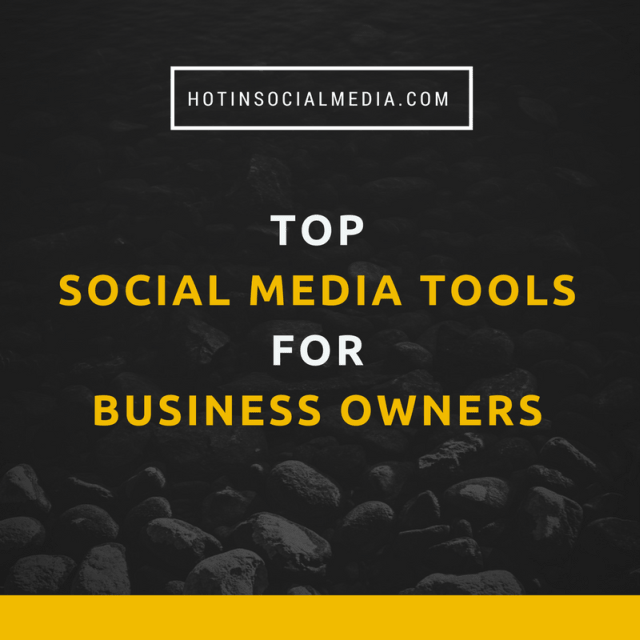 Top Social Media Tools For Business Owners
1. Canva
Do you know that creating image designing is vital for a digital marketing agency?
For the record, we aren't fond of using Photoshop (even though we use it, sadly). So, our alternative go-to tool would be Canva.
Canva is a powerful, free, and extremely low learning curve. Anyone can just create mesmerizing images in just a few minutes.
And if you really require a good image or design (and you can't find one), just pay a dollar for each design and Canva will do the rest.
Why do we love Canva?
Simplicity
Time-consuming
Cheap
Affordability
Multiple sizes
2. Buffer
When it comes to content curation, Buffer is a must-have. Sure, there are other tools out there, but Buffer does it amazingly well.
If you are using a paid version of Buffer, you will have access to their content curation feature. Here, you can add RSS feeds of your favorite blogs/websites for syndication.
You can simply find any topics published on those sites and add them directly to your Buffer queue.
How has this helped us in our digital agency?
We can find related content, curate it accordingly and share it across the right social media channels with great scheduling by Buffer.
And the above can be done under 5 minutes. Time saver for sure!
3. Scheduling content (beyond manual)
Everyone will face the challenge when it comes to scheduling content. I totally get it too!
You can easily use Buffer to schedule normal content for most clients but trust me that there will be times when clients would want repetitive scheduling for contests etc.
We must use a tool. Socialoomph.
Why Socialoomph? Firstly, when you sign up for a paid account, there aren't any caps on the number of accounts you can integrate.
This means that you can have one paid account and link up to thousands of accounts! No extra charges, or whatsoever.
Apart from that, Socialoomph has a powerful scheduling post involving the spinning of words. This feature ensures that each of your post published is unique and thus, avoid misleading your followers. Also, it will also help you to judge the type of posts that resonates the most with your audience.
4. Growing your Twitter accounts
Twitter isn't dead (yet) and you probably read my post about Twitter 'dying' soon published two weeks back.
With that being said, Twitter is still in the transaction of 'getting up there and while waiting, we should be leveraging it to the maximum capacity.
The first step is to grow your Twitter account, and if you are wondering, I'm talking about growing it by the numbers.
Introducing, Tweepi for Twitter.
For starters, Tweepi is NOT a social media tool that does automate. It gives you control through its feature, and the single biggest strength is the search option.
The search option allows you to streamline the type of audience you want to follow and engage with. In this case, you can use the option 'Users matching (keyword)' to start searching for the right people to engage or follow.
Of course, there are more options that you can choose from such as:
Friend or follower
Last tweeted date
Member since (date)
Friends of (someone)
Followers of (someone)
Tweepi is powerful because it gives you the ability to search for a specific audience in a matter of minutes. Sure, you can do that via a Twitter dashboard, but it would take you hours!
When it comes to outreach services, this is definitely one tool to consider.
5. Get deep with Twitter analytics
You wish to know more about your followers. Well, who doesn't right?
With SocialQuant, it tells you who you liked, followed/unfollowed, etc. What makes SocialQuant powerful is it allows you to understand your potential followers.
Apart from that, it even gives you a nice idea of what these people would like. For example, it makes no point to follow someone who has no similar interest to you. This will only lead to either party unfollowing each other or very low communication.
So, why is SocialQuant a valuable tool for small business owners? It helps to analyze both current and potential followers. If you are interested in 'cleaning' your Twitter account, this tool can also play a huge role in it!
6. Viral marketing on Facebook
There are many tools that are claimed to be good, especially in Facebook marketing. Sadly, not many of them are able to stand up to the slogan.
My favorite tool for Facebook viral marketing is Post Planner. Post Planner allows you to share all forms of content that will encourage your fans to take action. In this case, it is all about engagements. They will tend to share, like, and even comment on your post — which is the ultimate goal for any Facebook viral marketing.
So, how does Post Planner works?
For starters, it creates a nice list of content that you can curate. In this case, you can reshare it in your timeline and schedule it for repeatedly sharing if needed.
Contents that are considered 'viral' by Post Planner are usually the ones that have a high engagement rate and are posted by influencers around the world. So, the logic here is very simple.
If the content shared by them is going viral, there is a nice opportunity for you to share and get similar results.
So, does Post Planner works? Yes!
As a matter of fact, this is my agency's favorite Facebook marketing tool because it gives us tons of ideas for our upcoming marketing strategy.
What about you?
It is common that each agency or business owner to have their own toolkit for social media marketing.
As we are always on the lookout for new tools, feel free to share with me the types of tools that you are currently using.
See also: 30 Cloud Hosting Providers You Should Consider