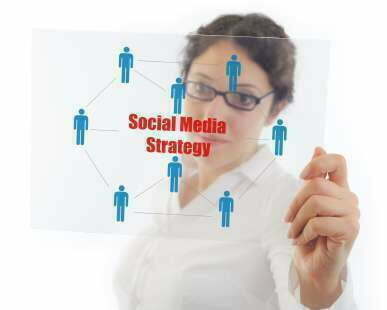 Social media management has sealed its importance in building online presence for businesses and companies. Having a good social media strategy can definitely help improve your online visibility and popularity. With the number of people who are on social media and the number of hours spent on these networks, it is a must to establish a social media presence for your business or company.
The first step is to create and build your social media profile in the platform that is applicable to your particular niche. A good social media strategy will work together with an equally good SEO strategy to increasing your potential for online success.
Here are some of the Social Media strategies for 2014
Choose and focus. It is a bad strategy to try to build your online presence in all the social media networks that you know. This will dilute any efforts you could have exerted if you chose only a few to focus on. Pick two to three social media platforms that are most prominent in your industry and focus your marketing efforts in these.
Set your posting frequency. Aside from great content, consistency is key in building your social media presence. Choose whether to post as little as once a week or as often as several times a day. The ideal frequency depends on the industry your business is in and the amount of content you can consistently offer. Although you do not necessarily need to link or post whole articles, it is important that your posts provide value to your followers. If you need help with your posting schedule, check out our article on the best social media posting tools and see what worked for other people.
Avoid cross-posting in your chosen social media platforms. It can be tempting to just have simultaneous postings in Facebook, Twitter, LinkedIn, and any other social media network you have chosen, but this is not a good strategy. Each of these networks are best for a particular audience and posting strategy so it is best to treat them as separate entities.
Do not let your website lag behind. Despite all your social media efforts, do not let your website get left behind. Some companies or businesses focus on social media marketing that they forget that it is equally important to continually keep their websites updated. Link any relevant content from your site, change your web design if necessary, update all information in your website, and the usual site maintenance tasks should not be neglected because if you are managing your social media accounts right, then your followers should find their way to your website as well.
See also: 6 Strategies to Enhance Your Social Media Efforts