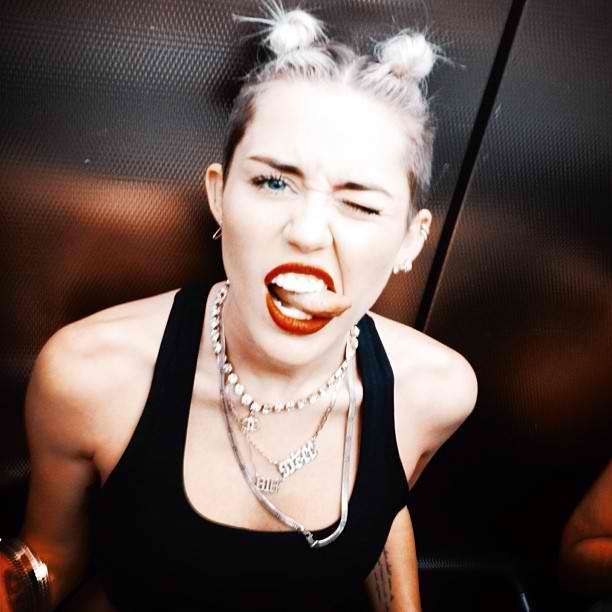 After this past Sunday night's groundbreaking VMAs, it's hard not to wonder the kind of impact social media has on one of the biggest shows of the year. The VMAs are always one of the most interactive shows due to the fact that the target demographic for the show (aged 12-34) is so well connected on social media platforms. The 2013 show was no exception and with over 500 million users on Twitter and quite a few surprises on the show itself, it's no shock that the tweets and buzz on social media channels for this show was the biggest ever. Let's take a look at the breakdown of the tweets by performance.
From N*SYNC's brief reunion, to Gaga's opening and Miley's (extremely) controversial performance that makes you wonder if she needs rehab, there were plenty of tweet-worthy moments throughout the show. Thanks to analytics and hashtags, we can now determine the exact tweets for each individual performance.

Miley and JT are N*SYNC with social media
According to Twitter statistics, the "We Can't Stop" and "Blurred Lines" performance captured over 306,000 tweets per minute(!) while the show aired on the East Coast. Just to show how much twitter has grown, the peak of tweets in last year's show was 98,000 tweets per minute. The only event to have more tweets per minute in recent months was the night of the presidential election in 2012, with 327,000 per minute.
The end of Justin Timberlake's performance and the N*SYNC reunion on the VMA's was the second-most-tweeted moment of the show with 219,800 tweets per minute.
According to Next Big Sound, Cyrus earned 50,000 new Facebook page likes on Sunday — up tremendously from the 30,000 she tallied on Saturday. Comparably, Timberlake's Facebook logged 122,000 new page likes on Sunday — close to five times the number of likes he earned on Saturday.
While these numbers are unprecedented, some of you may be wondering, 'what does that really mean'? Which is a great question, the bigger picture is looking at how these social media interactions impact record sales for the artists.
Due to her performance and the buzz surrounding it, Miley's single "We Can't Stop" will generate a gain of 10 to 20 percent in the frame of record sales that ends Sept. 1. Because the single has been around for a few months already, premiering in June, the real buzz is on her new single, "Wrecking Ball." The cut premiered on iTunes late Saturday night as part of her new album: Bangerz pre-order and is off to a robust sales start. Sources suggest that it moved between 80,000 and 90,000 copies in less than two full days on sale.
Thus, Cyrus will likely end up with two songs in the Top 20 on this week's Digital Songs chart, which will be released on Aug. 28 and reflects the sales week that ended Aug. 25.
Viewership for the VMAs telecast averaged 10.1 million viewers according to Nielsen. This was a 66% gain from last year's crowd that drew 6.1 million viewers. So while Miley's performance may have been controversial and provocative, you have to wonder, did she know exactly what she was doing? One might think so, especially judging by the buzz that is still going on the Twit-o-sphere, three days later.
 Photo Credit: Instagram, Miley Cyrus
See also:  How to Hijack a Celebrity Wedding on Social Media