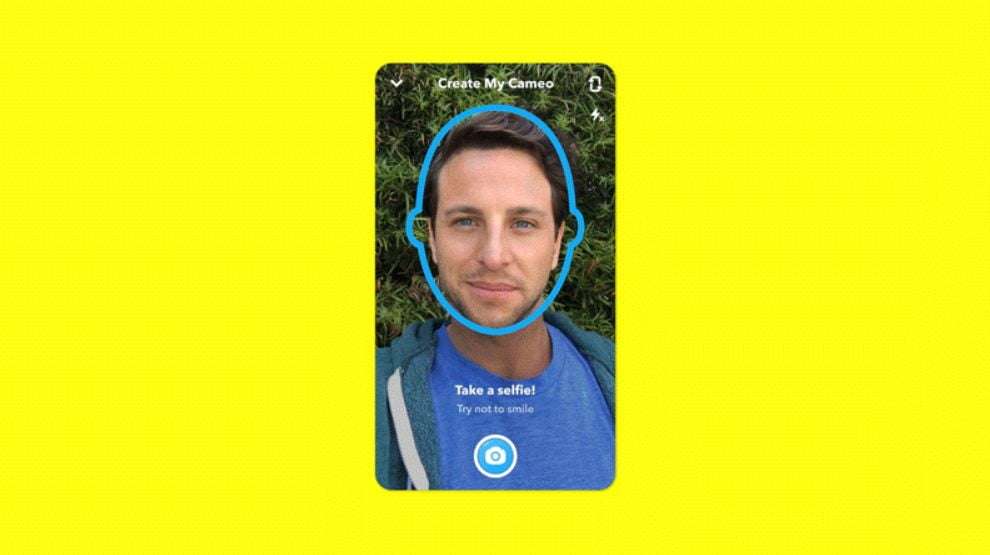 After a long period of silence, with not many updates of new features for Snapchat, they are finally coming up with a new feature that is not currently available on any other well-known worldwide social network: Snapchat Cameo. 
What is Snapchat Cameo?
Snapchat Cameo is a new version of Bitmoji, to say it on short. Or just another way to deep fake yourself or your friends in GIFs. They are a new way of expressing feelings, reactions or any other situations in direct messages to your friends or followers.
How to create Cameos on Snapchat?
First of all, you need to have the Snapchat app installed on your device, whether it is an Android one or an iOS one. 
Then you have to take a selfie to let Snapchat know your gender. For now, the only two available options are male and female in what gender is concerned. Find the Cameos button inside the Bitmoji one.
The next step is choosing your body according to the two genres. Of course, you can change yours if you would like to see how you would look in the opposite's genre body.
There are approximately 150 videos for you to choose from in the Cameo: the dancing you, falling asleep and many more. Pick one and send it in a chat you want.
You can also choose a multi-cameo and create one with your friends to see you two dancing together or do other silly stuff.
If you are tired of the first selfie you took, no worries, because you can always change it. Or when you change your look as well.
Cameos can be also saved to your camera roll so that you can share it on other social networks or direct messages apps.
As this feature is the one that Snapchat has as a differentiator from other social networks such as Facebook and Instagram, that have copied its feature, the Stories. Let's see how long will it take them to implement a feature like this one.
As Snapchat Cameos is still being in tests, they will release it worldwide on December 18th on both Android and iOS.
See also: Snapchat Introduces 3D Effects for Selfies