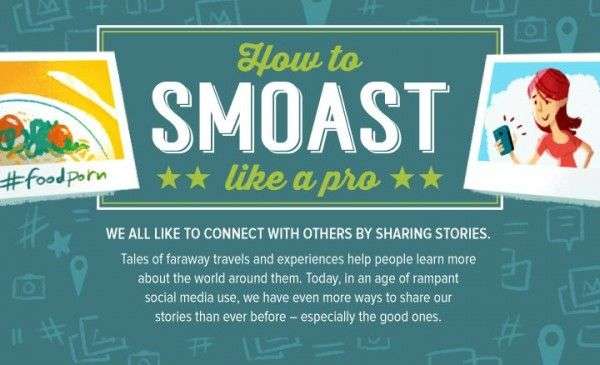 Smoast is a word coined from the combination of social media and boast (praise). In other words, smoasting means to praise yourselves on different social media networks.
The science of smoasting found out that: speaking frequently about yourself, lights up the same areas of the brain that react to food, chocolate or sex.
Did you know that 42% of Facebook timelines are made up of travel adventures and 4 from 10 britons check Facebook and Twitter at least once a day, when they are abroad?
If you want to find out more about this new smoast domain read the infographic below made by the guys from PhotoBox.

What do you think about this new smosting trend?