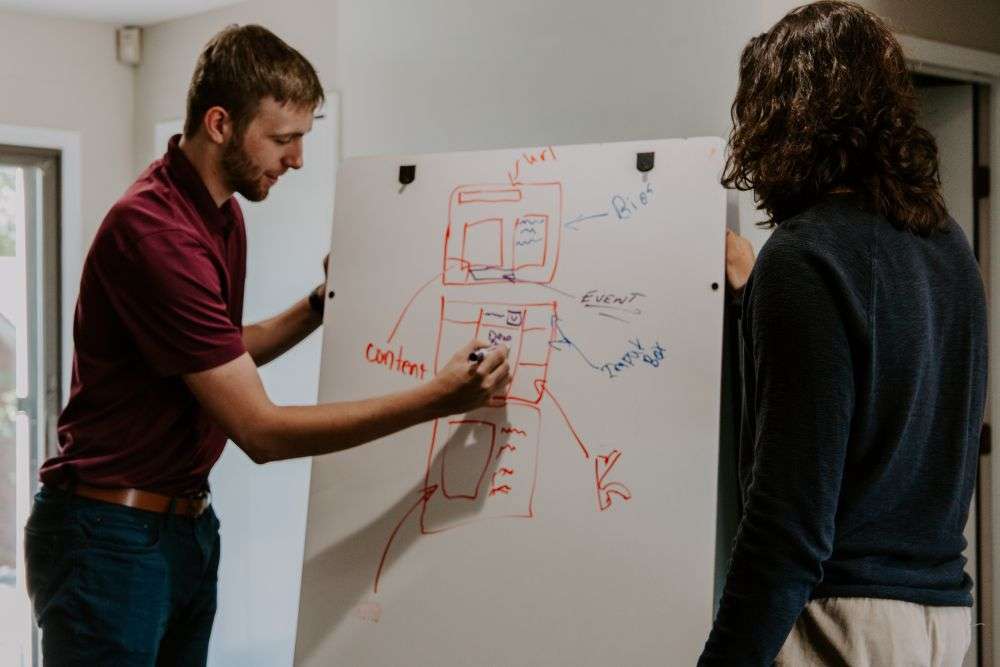 SEO reselling is one of the growing sectors in the marketing world and many people are jumping on the opportunity.
But what does it have to offer?
First off, an SEO reseller is an expert in the SEO field and they have all the resources needed to impact SEO in your business. They'll go through your business needs to establish and formulate strategies which they'll then implement.
Online marketing has grown to become an important pillar of any business. Thus, having an edge over your competition is crucial for your business.
Apart from the fewer overheads, there are other benefits which you can benefit from. Take a look at some of them.
SEO Reselling: The Benefits
1. Focus on Your Main Job
It's understandable for you to act in every capacity when starting out a new business. However, as time goes by, this move is bound to take a toll on you and one of the positions may suffer.
SEO is a complex topic. Therefore, you must leave it to the experts and focus on the job at hand. That is managing your business, getting clients and delivering results.
Resellers take care of the SEO bit of your business, thereby allowing you to take your head off SEO rankings and related activities.
2. No Need to Grow New Networks
Owning an agency means you already have some relationships with a number of professionals such as content creators, webmasters and editors.
Now, what if you were supposed to offer new services to one of your clients, say the one in a technological niche. This means building new relationships so you can achieve the SEO targets for this nice.
Do the same for other niches and you'll have a difficult time trying to hit various targets in these niches. This is why many agencies prefer to stick to one niche.
This is different from SEO resellers since they have established connections across various niches which you can take advantage of to achieve quality results fast.
3. Get Scalable Results
Check out this scenario. When you want a few links, say 10, you can hire a freelancer and they'll deliver. Ask for 500 links and the freelancer will be out of content.
You see, SEO is a process. A journey, if you may, to the top of the search engines results page. Since SEO resellers have established relationships with content creators and editors, they can provide scalable results on demand.
This means the reseller can scale their services depending on the demand. Either 50 or 500 links, an SEO reseller will provide them.
4. No Need to Buy SEO Tools
A Moz survey carried out in 2015 showed that 70% of 412 agencies and marketers spent over $1,000 on various SEO tools.
This is a huge amount of money, especially when over two-thirds of the respondents said they were sole founders of the companies.
Take this, for example, Ahrefs advanced plan will cost you about $4,000 per year for 3 users. For agency plan, you'll have to churn out a staggering $9,990 every year.
Still, think you can afford this?
5. Benefit from on-demand Services
In the SEO world and other freelancing services, you may have to part with a retainer. This doesn't make any sense for your SEO wants, especially if you don't have significant SEO billable hours.
On the other hand, an SEO reseller works as and when they're needed. No contracts and no subscription plans. You'll get the services you pay for. No more no less.
6. Improved Web Design
Your website is similar to your reception. It's the first thing your consumers come into contact with. For this reason, it's important that you make a lasting first impression of you want to attract new customers and retain existing ones.
The eCommerce Foundation says that 88 percent of customers will research for a product online before they can make a decision on whether to buy it. Therefore, having an online presence is not an option but a must.
However, having a website doesn't cut it. The design must be flawless to ensure ease of use. Furthermore, it should also be secure from security breaches since many transactions will involve the transfer of sensitive personal information.
All this may seem overwhelming to you, but with an SEO reseller, you can rest easy.
7. Improved Website Content
You may have the best design for your website, the fastest load time and the most secure, but with poor content it's useless. This includes content full grammatical mistakes and worse of them all, plagiarized content.
The main aim of developing content is to inform your consumers either about your service or brand.
Your consumers draw positive information from your content. If it's poor in terms of development and structure, then you can expect reduced web traffic to your site, which, in turn, leads to reduced revenues.
Many SEO resellers have a team of writers who can provide quality content for your website. As such, you can benefit from hiring an SEO reseller to help you in the journey to the top of search engines.
8. Social Media Management
In this day and age, social media rules the world and its power cannot be underestimated. As you may have noticed already, many companies have social media handles where they can engage with their customers.
With this in mind, it's vital for your business to have an online presence. However, you can't be a jack of all trades because of the tons of work on your desk, how about hiring an SEO reseller to take care of the social handles?
Again, these companies have a workforce comprising of various talents including social media experts. They can open brand new profiles on Instagram, Google Plus, LinkedIn, Facebook and Twitter and grow a massive following.
There you have it. These are some of benefits associated with SEO reselling. With such benefits on your side, you have the chance to scale your business and soar to greater heights.
See also: The Best 10 SEO Tips for Beginners