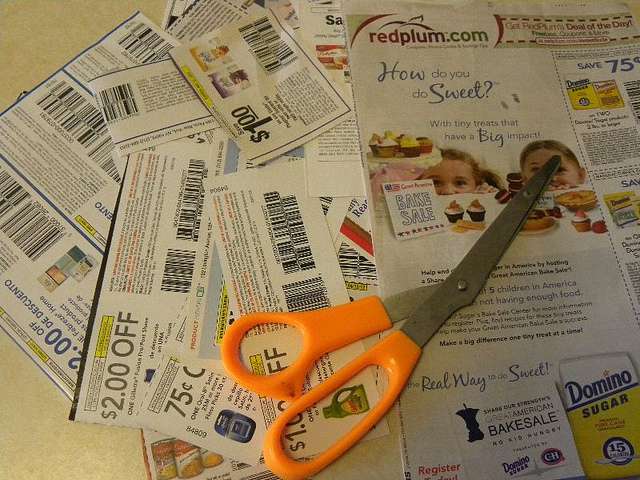 There was a time when coupons came exclusively in paper form. But gone are the days of newspaper and magazine domination—they're joined now by digital coupons, thanks to the advent of computers, Internet and now, social media. This is a key tool for businesses that want to reward loyal customers, as sites like Twitter and Facebook gather these loyal customers in one place. Described below is everything businesses need to know about an online couponing campaign that will please their pockets and their patrons.

How to Send Coupons via Facebook and Twitter
What Exactly Is an Online Coupon?
 The term "online coupon" covers an entire spectrum of online deals. Examples include a clickable banner that offers a special discount, a printable coupon to bring into stores and a limited-time offer tweeted to your followers. Obviously, there is an over-arching theme: An online coupon is a deal shared with customers who follow your website or social-media page.
 
How Do I Create a Coupon?
 Creating an online coupon doesn't require any sort of electrical estimating software, equation, or elbow grease. First, you must decide on the type of offer that you'd like to share with customers. That, in turn, may require the creation of some sort of promotional code, should your coupon be redeemable online.
Next, craft an attention-grabbing headline that's both engaging and informative. This is especially important in the digital age, as most people are programmed to browse mindlessly—snap them out of it!
You might also want to narrow down who sees your coupon, a feature available to Facebook advertisers. With it, you can choose to narrow down recipients by location, age and gender.
Both sites have image-hosting options that could further engage web surfers. Upload a photo that clearly represents what you're offering; even with Twitter's newly added scheduled-tweets feature—which may be useful for businesses with a promotional plan that extends into the future—you can add pictures to pique interest.
Before posting your finalized offer, proofread the preview and make sure that you've included an expiration date. Then, post it. Facebook and Twitter even allow you to promote the deal that you're offering, so, if you hope to reach a wider base than just your subscribers, this might be the way to do it.

What More Can I Do?
Don't ever think that a coupon lessens the value of your product or service; considering the economy's slow rebound, many consumers clutch to their coupons more tightly than ever. And don't exploit your access to customers' Facebook or Twitter by inundating their inboxes with unwanted messages that offer them nothing for their presence. Instead, send coupons and messages thoughtfully, taking your company's and customers' worth into equal consideration.

What More Can a Coupon Do?
Ultimately, a coupon is more than just a discount for many consumers, especially those who take the time to seek out and follow their favorite businesses on Facebook and Twitter. Instead, they see these special, fan-or-follower-only deals as a reward for their dedication to your brand, and that's exactly how you should see them, too.
 See also: How to Use Traditional Marketing within Social Media

 Have you already send coupons via Facebook and Twitter?