2 day ago (March 12) Pinterest announce on their blog a new option available: Pinterest Web Analytics. This is an interesting and useful tool to see how many people have pinned from your website,  visited you website or how many people have seen these pins. You can see also a selection of your most repinned, most clicked, and most recent pins.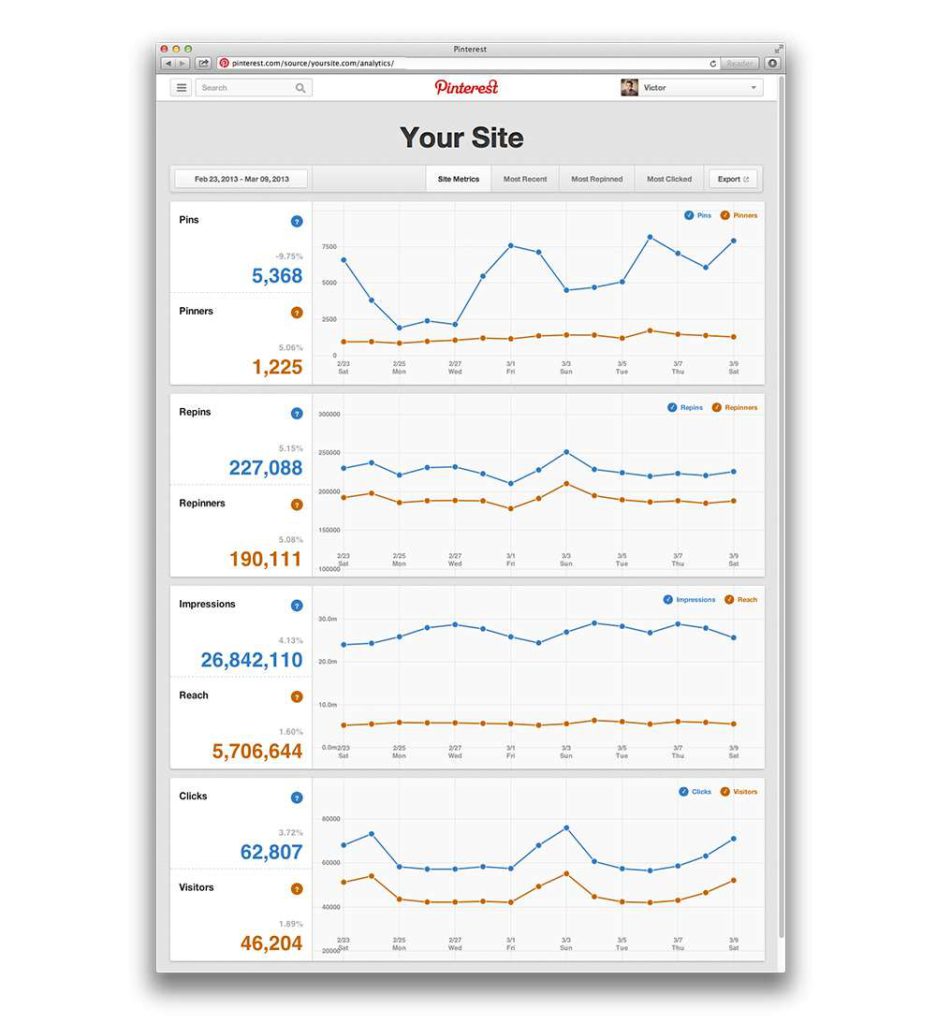 You can see this Pinterest Web Analytics by making 3 little steps:
 1. First, get access to Pinterest's new look.
2. Make sure you have a verified website listed on your profile with a check mark next to it. If you don't have a verify website yet, follow these steps to verify.
3. After your website is verified, just go to the top right menu and click on: Analytics.

To see more informations about this Pinterest Web Analytics, check out this video.