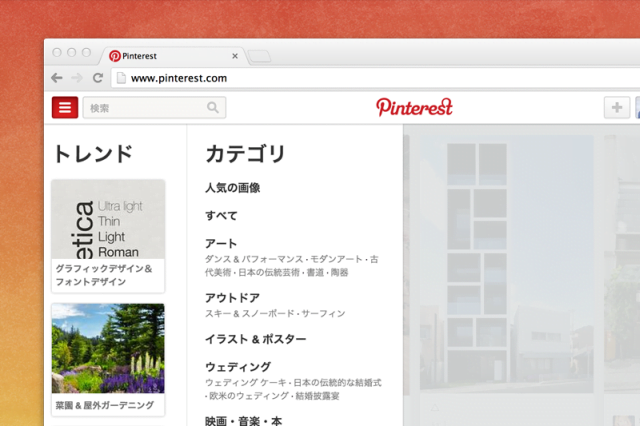 Monday (November 11, 2013), Pinterest announced the latest edition of it's popular social network: Pinterest Japanese version. After Pinterest launched a localized French edition in June, now they want to expand its presence in Japan.
Pinterest Japanese Edition is not just about switching the language, Pinterest has also added some features available only for this Japanese version like: a sub-category that focuses on 100 different hair styles, paper crafts and other miscellaneous goods.
Although Pinterest is available in more languages like: Spanish, German, Dutch, and Portuguese, they offer a localized version (website and mobile app) only in : the UK, France, Italy and now Japan.
More information about this new Pinterest Japanese Version you can read on the Pinterest Blog.

 See also: Pinterest Rich Pins Guide