With Facebook making its way into selling and buying products within the platform, a collaboration with PayPal is just the normal step that they could take. This partnership is beneficial for both users that can send money through PayPal via Facebook Messenger and for the businesses that sell products in various groups and even Marketplace.


PayPal users in the U.S. are able, since this October, to send money via Facebook Messenger to other users and even ask for help from a PayPal messenger bot that is available at any time for questions or any other help via chat.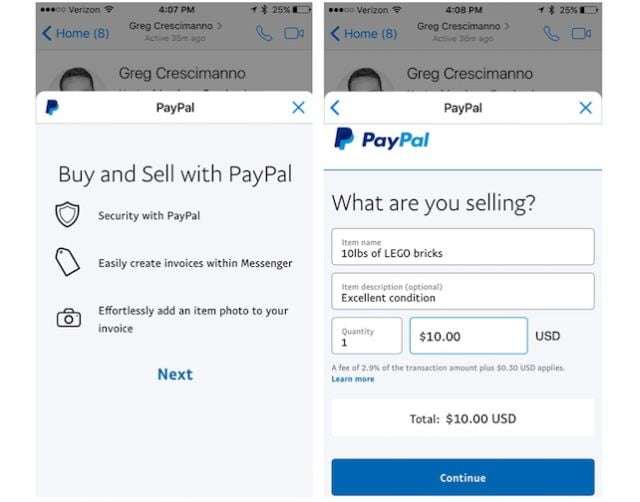 This November a new update with the partnership has happened: sellers can now include invoices within Facebook Messenger. This marks a big milestone when it comes to small businesses transactions.
The new extension for Facebook Messenger allows the sellers to fill in the data needed for the invoice without leaving the conversation and it gives the sellers the opportunity to fix or answer questions that the buyer might have on the spot.
In order to use this new feature, sellers open the extension tray in Messenger, select PayPal and fill in the forms needed for the invoice: item name, descriptions, price, quantity and even a photo of the product.
The next step includes the buyer, which, after receiving the invoice, will simply press "Pay with PayPal" and the transaction is complete with One Touch, if the option is available, so the checkout is done without having to introduce any password.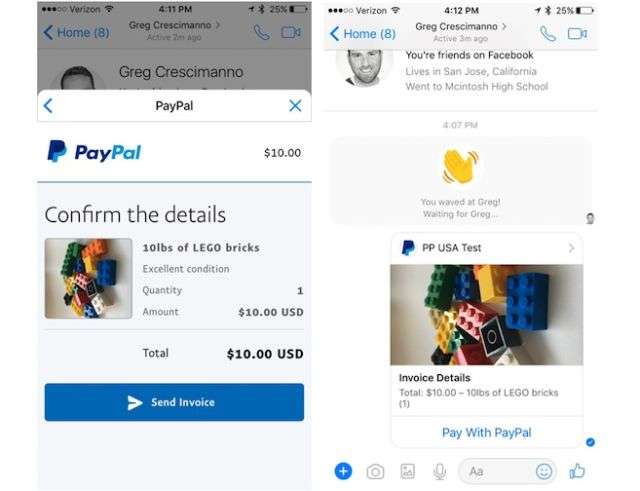 The transactions are protected by PayPal Purchase Protection, so both sellers and buyers are protected in the same way they were until now when they used the PayPal platform to sell and buy products.
This partnership was made in order to make an important shift in commerce using social media platforms. This means that sellers are brought closer to the buyers, encouraging interaction and feedback.
Facebook stated that last fall buying and selling groups were visited by 450 million people monthly, whereas Messenger was used by 1.3 billion users. This does not count the Marketplace, which has added a dedicated section for cars and house rentals. After launching Marketplace, Facebook has seen a 77% increase in the conversation ratio between sellers and buyers over the first half of this year.
The extension is currently available in the U.S, on iOS and web, but it will start rolling out worldwide – in countries where PayPal is available – soon. If you want to increase your sales on Facebook and get better payment on the platform, consider using paid social media software for small businesses, like the ones in this article.
See also: 7 Mistakes That Are Hurting Your Facebook Ads ROI