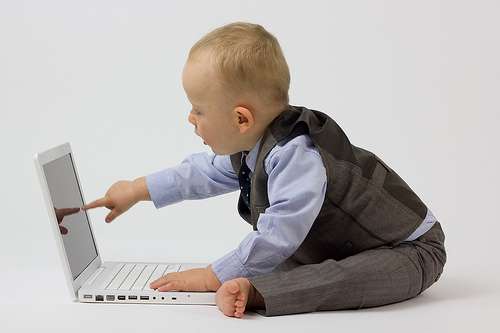 The Generation Y is over the latest technology gadgets and social media trends. We have been using tech-toys and internet-stuff than our parents did. But have you thought of the next digital generation and their use of digital devices, web and social media?
Ebuyer has created this infographic full of insights on just much teens and kids hook on the web.

Some take away stats about this Digital Generation
Security
– 40% of parents of 12-15s kids  have installed parental controls app on their smartphones
Ownership
– 95 percent of 12-15 year old own a tablet and 72 percent of those own three or more media devices
– Almost 50% of households with a 3-15 year old own a tablet
Use
– One third of of children aged 5 – 15 use mobile phones to get online
– In an average week, 3-4 year olds spend 6.5 hours on the internet
– 94% of children aged 8 – 11 years old favorite texting as the most popular activity
Social networking
– 61% of children aged 12 – 15 use a mobile device to visit social networking sites, while the 20% of the same age bracket check social media more than 10 times a day.
– 22 % of 8-12 year old have a profile on Facebook, Bebo or MySpace despite the minimum age restriction being 13

How would you imagine in the future the use of this technology and social media for your kids?