Not long ago we were sharing news about Twitter with you, meaning the one that they have launched a podcast for businesses and advertisers. 
Just yesterday Facebook, WhatsApp and Instagram were down for some hours and all the other social networks gained lots of users. Including Telegram, Twitter and even YouTube.
It seems the perfect timing because the online microblogging social network has launched a new Twitter camera, with improved functionalities.
Why did they launched a new Twitter camera?
They are trying to acquire or to retain users to the platform and maybe this new approach is the recipe for this.
What's new?
We all know that until now Twitter has been more centred on the text rather than on images or videos. Just after they have acquired Periscope back in 2015 they focused a little more on the video side of the business.
Once you update Twitter on your mobile device, you can start experiencing the new features.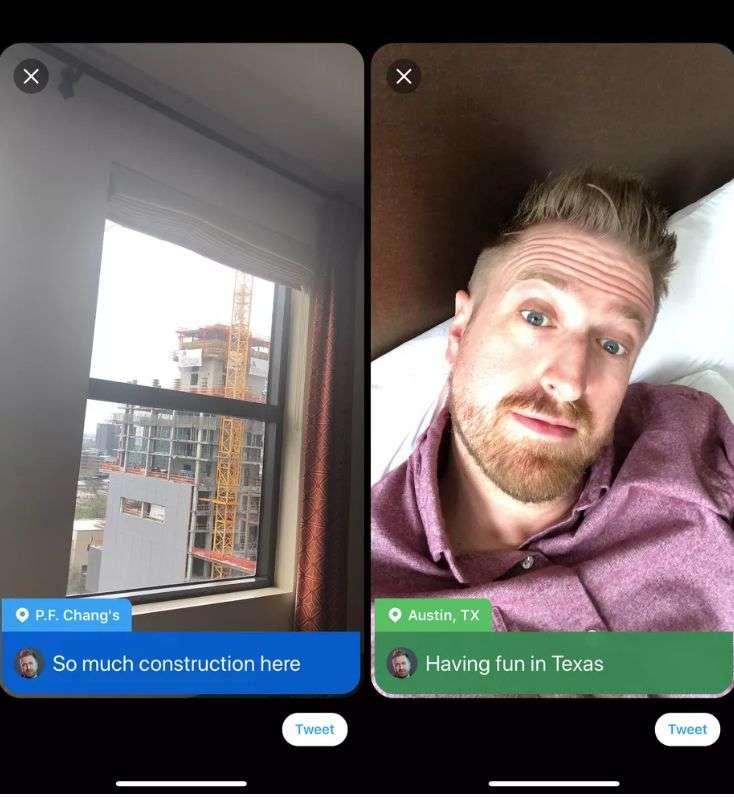 If you want to take a picture or to record a video, all you have to do is swipe left on the timeline and the new camera will open. You will now be able to take a photo or to record a video – maximum 2 minutes length by tapping the circular button on the screen. You can now forget about using independently Periscope and go live directly from the Twitter app – feature built by Periscope anyways. And it's important for you to know that you can broadcast both audio and video, depending on your purpose.
But don't you worry, Twitter is not turning into Instagram. You will not be able to upload older photos or videos through the new camera, but you can do it as a regular post on the timeline.
You will also be able to add a caption to your new photos or videos and also a location. If you allow Twitter to access your location, they might also find events happening and allows you to tag them. Just as Facebook does.
What do you think about this? Will the new camera give Twitter a boost?
See also: Digital Marketing Trends From 18 Marketing Experts