This year Skype has rolled out a new design for the mobile app, encouraging users to communicate visually with stories-kind of content, to a more millennial oriented way of doing things, following Snapchat, Instagram, and Facebook.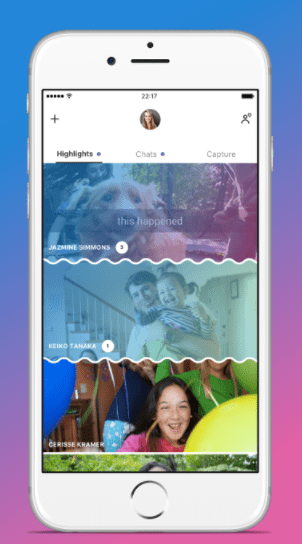 Later on, they've released a new Skype design for the Desktop app and is available on both Windows (starting Windows 7), Mac and even Linux. Being launched on the desktop since August for a limited number of users, they have improved the app based on the feedback they got from the users. This way they have identified features that are worth to be included in the near future and others that can be postponed. For example, the "Highlights" feature that appears on mobile is not included in the desktop new app. But you can still share your status/ mood using the status updates.
Another improvement from the new Skype design for desktop app is the colorful design, which allows each user in a group chat, for example, to personalize the background of the chat lines: from blue to orange and pink, depending on preferences.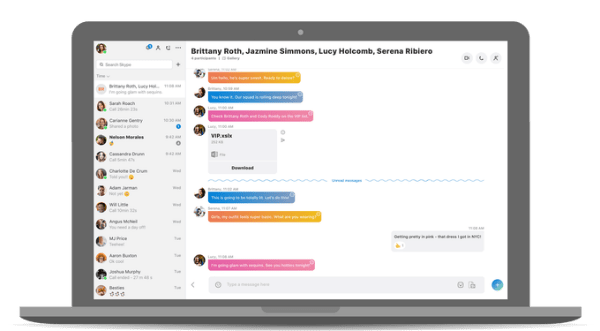 A new feature is the possibility to add reactions to chat, the same as you can do on Facebook messenger. The reactions are also available on video calls as well. The reaction will hover on top of the video caller's window. This move might mean that Skype is now addressing to a younger audience, wanting to make a step forward from the business side. The main theme in a chat can also be personalized, so you will be able to choose a darker theme, as you can see in the picture below.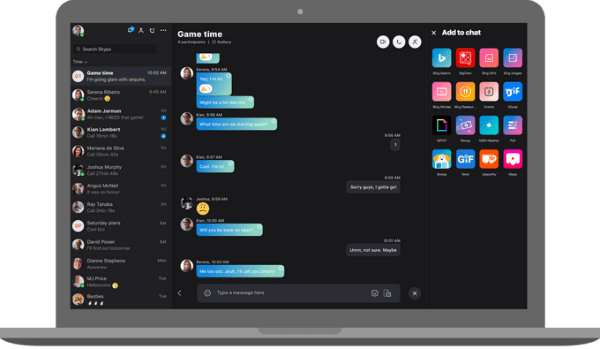 New features also include the possibility of grouping contacts as you like: by time, unread or also pin groups or contacts so they are more accessible when looking for them. When it comes to sharing images with a contact or group, you will have the possibility to see the whole gallery on the right side of the screen.
New features that other social media channels use are now available on the new Skype design as well:
the mention: now you are able to mention other users in conversations by simply adding @ before their name – the same mechanism used by Facebook messenger or Slack, for example.
bots: Skype has introduced bots such as Expedia or Hipmunk, that allow you to buy tickets; or Microsoft Scoop that keeps you updated with the news.
gifs: Giphy will allow you to add gifs to your conversations.
others: send money, schedule events (these add-ins are available for Skype Insiders at the moment, whilst the others are broadly available).
The new app will roll-out progressively. What do you think of it? Do you already have it?

See also:: Have you tried Live Video with a friend on Instagram?