We all know by now that Facebook Groups are in focus for the social network and even the redesign of the app shows it, by pushing groups ahead and sending notifications about activities in groups a little more than before. At F8, Zuckerberg said that "The future is private", meaning that they want to offer more privacy to their users and more meaningful interactions.
New Changes to Facebook Groups
Up until now, the three privacy settings you had for groups were public, closed and secret.
The public groups could be found and joined by everyone; for the closed ones you needed to be accepted and for the secret ones you needed an invitation. Facebook representatives said that those labels are not very clear and the settings for the groups will be from now on either public or private.
If for the public groups nothing will change, the closed and secret groups will be affected, turning into private. For the private groups, only people that already joined the group can see who's in it and what everyone inside the group is posting. 
Those groups will have different settings, according to the previous settings: the ex-closed groups will be visible, that means you can find them via search and the ex-secret groups will be hidden, meaning that you will still need an invitation to join them.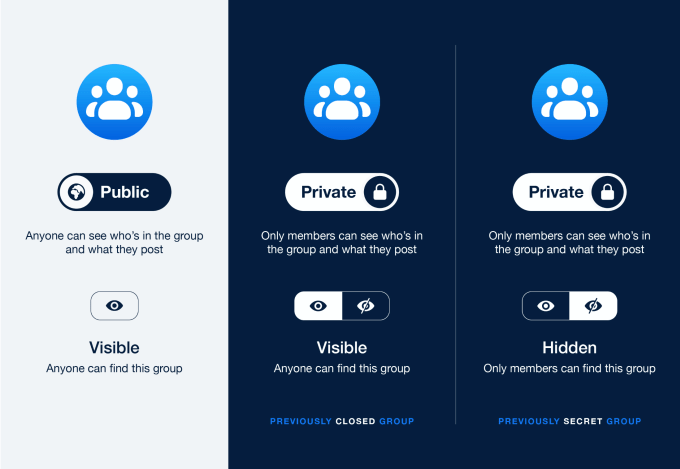 This is the way in which Facebook wants to offer more privacy o its users and create more meaningful interactions within the groups. They also want to be more clear when it comes to namings, so there would be no confusions in what privacy settings are regarded.
What do you think about this news from Facebook? Do you think the new namings will chance peoples' conceptions on what groups are related? Or it will all be the same as it was until now?
See also: Facebook Quarterly Results 2019