15 years ago Facebook started as a single app but, over the years, they have acquired different products. Some of them are still standing, others have vanished. But its purpose still stands: offering its users different means of keeping in touch with their families and friends, sharing important moments of their lives.
Businesses also play an important role in Facebook's development, as they have created a win-win situation: businesses have a platform where they can promote their services through ads, so Facebook has its revenue and can keep the platform free for the rest of the users.
What's up with the new branding for Facebook?
All the products that Facebook has acquired still kept their identity as it was before the acquisition, but now Facebook wants to let everyone know that they own them, but still keep the initial branding.
The change they have made is for the branding is in order to distinguish the company versus its products such as the Facebook app, Instagram etc.
The new brand means custom typography and capitalization, as well as several colors that also encompass the ones from WhatsApp, Instagram, Oculus.
Most of their products' users don't know who owns them, aka Oculus is made by Facebook, Instagram was acquired by it and they want to make this as clear as possible. This is why they will add a "from Facebook" icon under the name of the app. See Instagram's example below.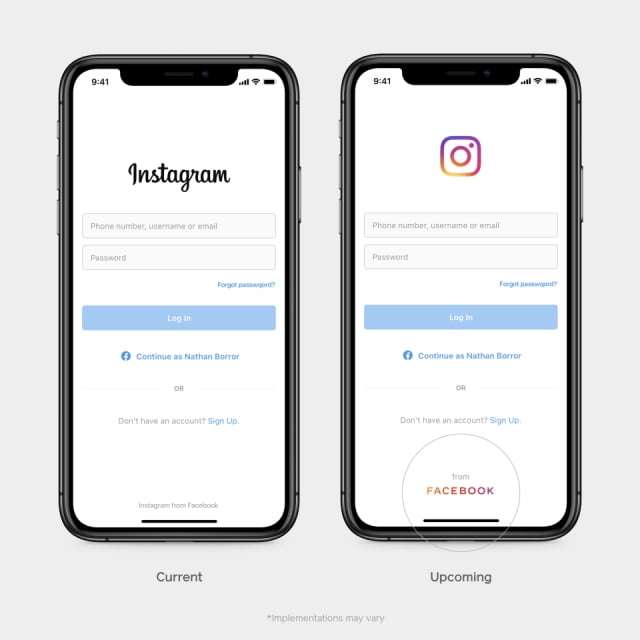 The changes have started to roll out starting June, but you could barely see them if you did already have an Instagram or didn't check the settings section during this time.
Over the next weeks, Facebook will start using the new branding within all their products, marketing materials and will also have a new company website.
What do you think about this rebranding? Will it make a real difference?
See also: How can Social Media improve your brand?