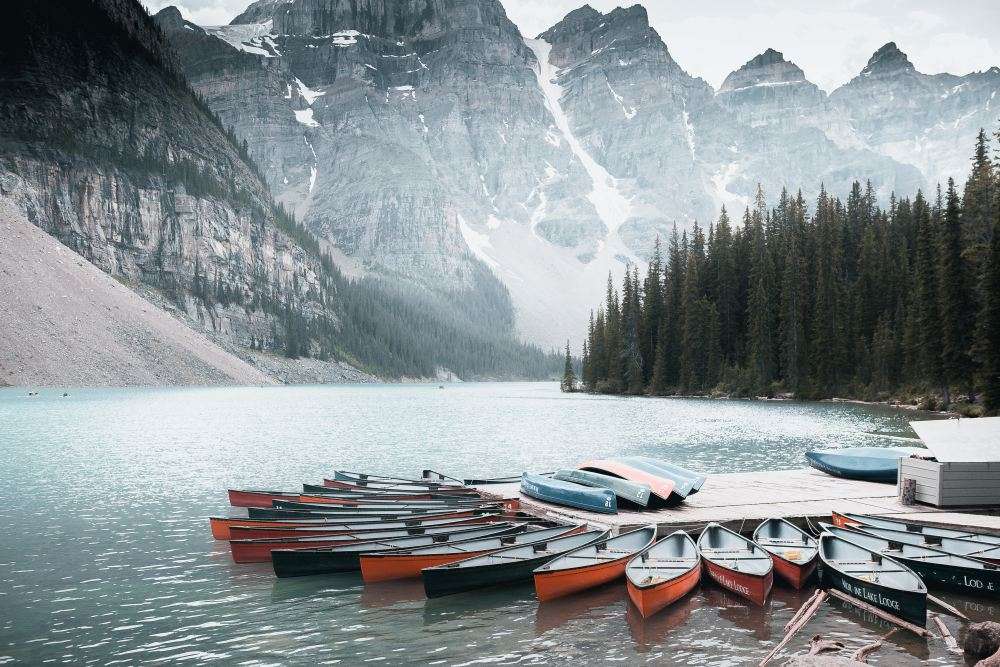 Instagram is a great place to run your own travel blog. Such accounts attract subscribers, photos and impressions gain thousands of likes and comments. Successful Travel Bloggers combine pleasant with useful and earn very good money.
But it's not enough to make some successful shots to run your own travel blog. You will have to invest in your account to the fullest extent: to spend money, spend time, look for new ideas and be able to express emotions so as to attract and keep your subscribers. And for starters, it's important to decide on what you'll write about in your account.
How to Manage a Perfect Travel Account on Instagram and Earn Money with It?
1. Choosing a niche and creating an account
The theme of travel is very broad. To make your Travel Blog popular and successful, it is important to choose something more concrete. All the famous bloggers once found a signature chip and occupied their narrow niche. You need to do the same. Throw in a few ideas that you will be able to implement. Examples of narrow niches:
budget travel in Africa;
traveling with children;
hitchhiking tours in Russia;
a free Travel Guide to the East;
food-travel trip through Greece;
extreme jungle travel and many others.
Choose so that subscribers know and wait for posts on your favorite topics. Your task is not to confuse them, for example, by combining budget travel alone with a comfortable rest for the whole family. Remember what topic was originally offered to your readers and don't turn away from your chosen course.
When a niche is selected, create a proper account. Put a "Travel blogger" in the name bar and advertisers will quickly find you through the search. In your biography, write your short story.
Try to be in harmony when posting your photos from the start. Pictures in your account should go well together. Choose your favorite filter in your installations or use photo editors to create a single color scheme.
If you decide to create a successful travel blog, you can't do without a business account.
First of all, you will get access to statistics, it will allow you to understand which posts and at what time caused the highest involvement.
Secondly, figures with your indicators will tell advertisers more than empty promises.
And, thirdly, by selecting the most successful post, you will be able to order its promotion, thereby increasing the number of subscribers and involvement.
2. Maintaining interest
You need to learn how to make interesting impressions, creating stories out of them. There is a whole modern trend in marketing – prioritizing. People like it, and today they sell stories.
Contemplation of some photos, even if taken professionally, will drive your subscribers to sadness. That's why there's only one way out of this – to accompany your photos with meaningful descriptions, thoughtful, useful and motivating. When subscribers find information in posts that may be useful in the future, they bookmark, bark, actively comment. And you get an increase in involvement.
For example, only you can know what it cost to take a photo on top of a mountain. Tell your story, don't let your subscribers pass it by indifferently. If you have discovered an interesting route, share its plan with detailed instructions, names, and landmarks.
Make a quest for your subscribers. This format has long been used by many popular Travel Bloggers. It's not hard, just think of places and hide mini-stores for those who want to repeat your route. Each saved post from your account will automatically pick it up in the ribbon installers.
Always remember that for advertisers the number of subscribers is not as important as their involvement. Daily publication of posts is a must for any blogger. Numerous studies show that the more posts are published, the more subscribers are involved.
But this does not mean that you have to quit your current affairs and come up with another publication every day at a certain time. You can prepare content for one week at a time, and publish planned posts through special programs. Try one of the services: Buffer, Planoly, Preview or Ripl and start using the one that suits you.
3. Travel budget
You shouldn't expect contracts and offers from hotels and travel agencies to fall on you after your first posts. For starters, you can limit yourself to the city where you live and save money to travel to other countries.
Tell stories of old buildings, unusual trees, outstanding people. Even a walk in the woods can be turned into a fascinating and informative journey and a trip to the nearest village into an extraordinary fairytale.
And here it is important to master the main skill that will surely come in handy in the future – the knowledge and ability to improve photographs with the help of programs. Believe me, you do not need to move yourself in a beautiful dress to the picture with the sunset in Nice.
Subscribers will quickly understand such fake pictures, and then do not be surprised by the caustic comments under your posts. Your task is to learn how to make quality and interesting pictures, using all available tools for image processing.
Sometimes a successful Travel blogger is not present in his photos at all. There are enough such examples in the installation, from the adventures of an ordinary shoe to the journeys of a forest hedgehog.
Take your pet with you and tell the story of the journey on his behalf. The most popular traveling animals are dogs. And bloggers aren't stopped by mandatory vaccinations, a pile of references, or the purchase of carrying cases and other essentials for the animal.
4. Getting to know the locals.
People have long been uninterested in the views of famous landmarks and tourist attractions, pictures of hotels and beaches of five-star hotels.
In addition, even professionals have a hard time taking a successful photo of the same Eiffel Tower, when the network of hundreds of impeccable photos of this landmark. For such famous places, you will need to look for unusual angles and ideas.
But the lives of ordinary people, residents of another country always attracts attention. Networking on travel will bring your blog some perks. You will be able to feel and convey to your subscribers the peculiarities of mentality.
Household details and lifestyles of ordinary people will make your blog not only interesting but also extremely informative. Especially in exciting places like The D Las Vegas. In addition, it's a good opportunity to save money, because often these Travel Bloggers are invited to a common table, and sometimes leave the night.
Getting to know the locals will allow you to discover new routes and unusual places that Aboriginal people are in no hurry to discover to the many tourists. And every beautiful photo of a foreigner can be accompanied by an interesting story of his life.
Getting in touch with any person is not as difficult as it seems. It is enough to master the art of small talk, learn a few phrases in the language of another country and smile! This kind of friendly attitude always resonates with people.
5. Feedback
You don't need bots and inactive subscribers. You shouldn't be looking for numbers, but for involvement. It should be living people who are interested in what you do.
For any blogger, communicating with your readers is not just a necessary element. Feedback in the form of likes and comments is the development of your account. Interest in a blog can be maintained in a variety of ways:
Ask your subscribers where you should go next time. You can narrow down your answers by simply voting, such as Italy or Poland. The format of your future trip will also be selected in the same way, for example, by hitchhiking or by car.
When you arrive at your seat, organize a small contest. Let the subscribers guess where you are staying this time. The most guessing person may get small souvenirs from the trip.
Introduce modern trends – live tours and travels on IGTV.
Throughout the trip you will have a large collection of photos and videos. Do not wait for the moment to return to your home country. Make your subscribers happy by posting a full report in your account.
Imagine your mother, who has never been abroad in her life, in the place of subscribers. You're not gonna limit yourself to one picture with the name of the place. Subscribers also want to feel your delight, they also want to know what the weather was, what taste of this unusual fruit and how local women tie the kerchief.
Master the quick video editing and place the videos with the brightest impressions. When you return home, you can mount a complete guide to the country you've visited. These videos are full of views and likes.
Another important nuance when communicating with your audience is not trying to be perfect. When traveling, not always everything goes according to plan. Add naturalness to your blog, be yourself, do not be afraid to show your failures.
In our time, among the glossy pictures, written as a copy of impressions and wide smiles in the photos are so lacking in simple sincere emotions. And your subscribers will surely love you for these frank moments.
Make sure you use hashtags. Choose hashtags for which there are 10,000 or more publications. You don't need to publish hashtag posts, so you'll get more competition from the same bloggers. If there are more than 1 million hashtag posts, chances to stand out among others will be minimal.
That was 5 steps like becoming a Travel Blogger on Instagram. Good luck in your endeavors!
See also: What type of Instagram accounts get the most followers in 2020?