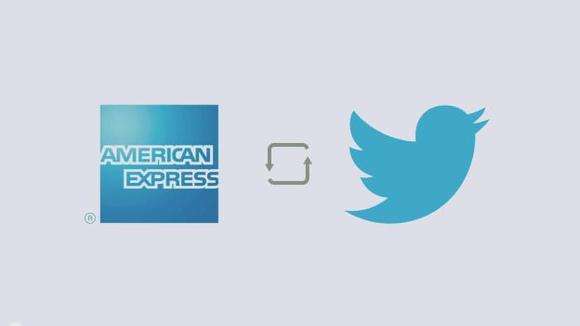 American Express has partnered with Twitter, allowing users to make online payments with Twitter.
Starting with this Monday, American Express customers who sync their cards with twitter, have the possibility to buy different items if they use a specific hashtag.
The 3 steps for to buy with a twitter hashtag are:
1. First you have to Sync your eligible American Express Card with Twitter
2. You'll have to tweet a special #hashtag and look for a response from the American Express Twitter account: @AmexSync, with the confirmation of the  #hashtag
3. If you use the correct hashtag, you'll get a confirmation hashtag from @AmexSync and you will have 15 minutes to tweet that confirmation hashtag. If everything is ok your product will be delivered to your billing address within two days for free.
Check out the video presentation below:
See also: Twitter the New Ecommerce Platform