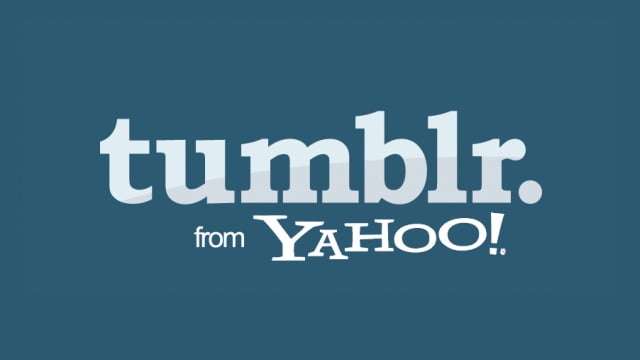 Back in May of 2013, it was announced that Yahoo acquired Tumblr, a social networking site focused on the idea of microblogging, in one of the biggest moves for the former company. Since that time, Tumblr users and social media enthusiasts alike have been watching over how exactly this instance of new ownership would affect the network. Fortunately, no drastic changes have been made on the part of Yahoo, which is great for those who have invested tremendous amounts of time into Tumblr.

Is Tumblr's Growth Advantageous to Yahoo?

However, one has to wonder if the ownership in question has been beneficial for both sides. According to Mashable, it seems like while Tumblr has grown, in terms of its user base, Yahoo hasn't exactly benefitted from it. Specifically, eMarketer determined that Tumblr's monthly users increased by 46% last year. Even though it's been said that this number would tapper off in the years to come, it's not like this would be a tremendous decrease and there would still be growth to account for, which is a benefit for Tumblr in the eyes of any online marketing firm.
It goes without saying that growth is crucial for any social media website and Tumblr is no exception. Users have not seemed to drop off following Yahoo's acquisition and I believe part of this comes from the fact that very little advertisement has been done on the site. Yes, there are recommended blogs and advertised posts but they aren't prevalent when compared to user-created content. No one wants to encounter too much filler, which is what has helped Tumblr to keep its user base, which ranges from middle school students to individuals in their 30s.
Does this necessarily mean that Yahoo has seen growth of its own? Mashable mentioned that while Yahoo has seen traffic, it hasn't necessarily equated to profits. Online advertising is a crucial point for any business these days and it doesn't seem as though Tumblr has been able to help Yahoo in this regard. This isn't necessarily for lack of trying, though, since there was a tremendous amount of buzz last year when Yahoo announced its ownership of Tumblr. At that point, it was the biggest acquisition that Yahoo had ever made. I also believe that its integration of Tumblr native ads has been a slow yet smart movement.
No one wants to have new rules forced upon them and I believe that Tumblr slowly implementing ads is for the best when it comes to Yahoo's growth. When a business takes part in an endeavor like this, I don't think that it's wise to expect results at the onset. There's going to be a slow period, which means that patience is required. Tumblr's integration of sponsored posts and the like have felt natural, as far as ad placement is concerned, and hopefully any patience from Yahoo pays off in the long run.

Do you feel as though Yahoo's acquisition of Tumblr has been a waste or do you believe that is advantageous to Yahoo, within this venture, to be seen? Please leave your thoughts below.
See also: 3 Ways to Boost Your Brand on Tumblr