For any business, funneling clients through social media requires more than the one size fits all technique. You may have already tried the popular social media platforms; that is Facebook, Twitter, Instagram, and of late TikTok.
There's a new platform for marketers to gain more sales: Instagram Reels.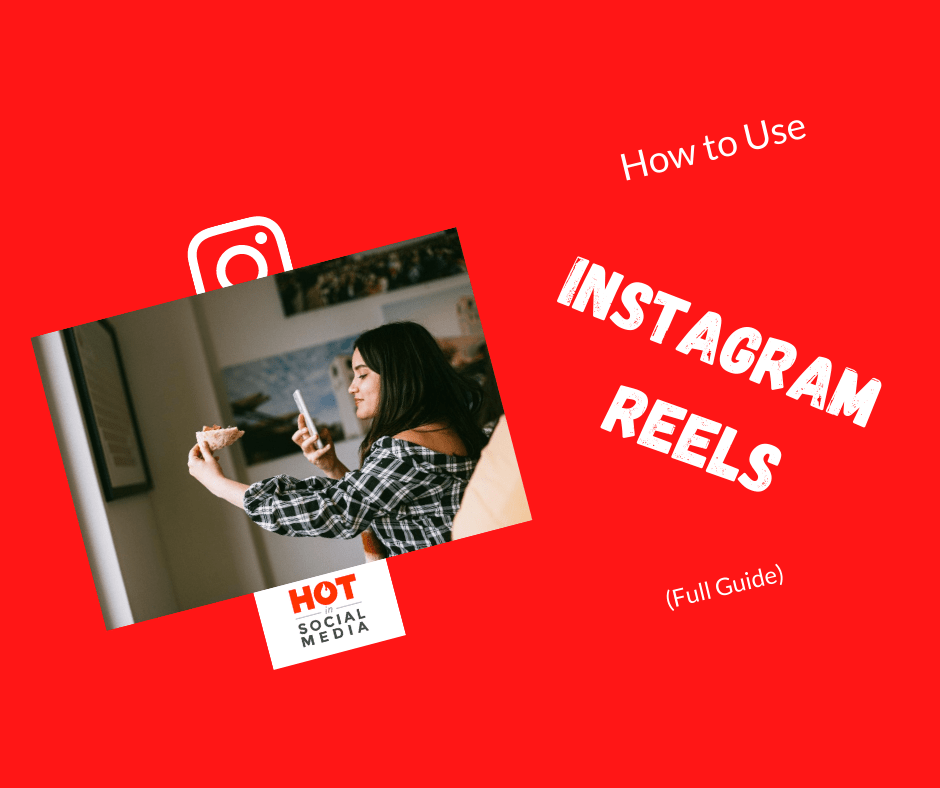 You may have probably heard about it, and its close similarity with TikTok. They share close similarity but differences between the two platforms are quite visible. Businesses have already embraced the power of this amazing platform to display their creativity.
Some marketers have seen their content has already earned millions of views and driven huge sales. Others have seen that the results are there, but there's still work on progress.
For businesses, the potential of earning with the platform is too noticeable to be ignored, and hence, they are willing to start. It's never late. So, do you want to start marketing with Instagram Reels? Want to create amazing content, and upload it to Instagram Reels?
In this guide, you'll learn all that including a glimpse on brands already benefiting from Instagram Reels. But you're probably scratching your head wondering what reels are and aren't they just Instagram stories.
What is Instagram Reels?
Reels is a child platform of Instagram. The program lets marketers upload a 15-second clips, or shorter. Reels has been identified as a strategic response to TikTok. Marketers can create similar content for Reels and TikTok.
The program is based on the existing Instagram platform, and hence possesses close similarities with Instagram Stories. The closeness is such that marketers can access Instagram Reels camera through the Instagram Stories camera.
However, Reels' design has moved a notch higher and is comparatively engaging and fun. With the platform, marketers can now share their favorite tips, news, tricks, behind the scene events, or day to day short clips seamlessly.
While you can record a video for 15 seconds or less, the video should still not be below 3 seconds. More so, Reels has a feature to let you upload videos from the storage of your device or through the Reels camera.
You can opt to film multiple videos and then stick them together, or just record a single take. You should however note that videos can only be added to the platform using mobile devices.
There are high chances you might have met Reels content, but you didn't know about it. How do you know certain content is from Reels?
Well, videos uploaded with Reels have a video-icon on the bottom-left corner. If you want to see whether a platform has uploaded Reels videos or not, just visit their profile.
There should be a video-icon button similar to the one on Reels video. Click on the button and you'll find the Reels content.
Brands already reaping from Reels
Big brands are always identifying effective ways to grow their market. Renowned brands saw potential in Reels and were not hesitant in incorporating the platform to boost their market outreach. Below are brands that use Reels to market their businesses.
Xbox
Xbox uses Reels to reach out and engage their audience. An example case above is with their famous theme song played when users open the Xbox console.
Netflix
More from the movie shows and series trailers, Netflix use Reels to promote their products.
Red Bull France
Red Bulls already has a huge fan base on Instagram. Red Bull France recognizes the needs of their followers, and have already created a handful of viral Reels.
Topshop
Topshop is known for making trending TikTok videos. Upon joining Reels, the fashion experts earned 1.6M views in a single post.
Now that you are well informed on what Reels is, it's time to use it and grow your business.
Art of Using Reels for Marketing a Business
Utilize the capability of Instagram Reels to create captivating content filled with effects effectively. Tailor the content in such a way that it resonates with your target audience. Reels also avail of an engaging platform. Now is the ideal time to showcase behind-the-scenes activities that assist you to deliver your products or services.
Educating your audience is a great way to get started. Give them tips, tricks, and hacks, in line with your niche, and you'll be well set off. 
The fact is, there is already a huge following on Instagram Reels who need your content. You only have to find them. Identify brands offering similar content, follow your target audience engaging with the content, and participate in conversions to make your presence noticeable. You'll also get to have a deep insight into caption and hashtags use in your brand.
Once you master, you make it easier to be found online. Ensure you use the right captions and the characters on Reels videos not exceed the set limit of 2200 characters.
Your followers will expect to view your content regularly. Find an ideal posting time that works well with your brand. Also, you don't want to post a lot of content to the point of overwhelming your fans.
How do you use Instagram Reels in your business?
Reels popped into the picture not pretty long ago. But within a short time, the program has proved to be an ideal home for content marketers and content creators.
If the mind-blowing stats of Reels are anything to go by, you should consider diving into it for marketing.
Reels, just like TikTok, is not entirely about dancing and music. You will not be provided with the music option, at least not with business accounts. Marketers have to find other means to incorporate music into their Reels videos.
You'll get to know how you can use Reels as a marketer and boost your business through the steps shown below.
Before getting started with this process, we recommend that you visit other Reels to get a hint about 'how they do what they do'. It is simple to visit Reels accounts as they are present on your Explore page.
The feature is available at the top of the Explore page through a large video. As you'll be scrolling through the explore page, you'll find more Reels videos, labeled as Reels.
1. Create a Reels Account
Step 1: Access the Reels camera through the Stories camera
You're required to get to the Instagram homepage and swipe right. Three choices will appear on the bottom-right area of your screen namely LIVE, STORY and REELS. Select Reels.
Step 2: Reels video settings
Upon selecting the Reels option, you'll be provided with some tools top of them which is the 'Settings' option, and with a Settings icon. If you have initial experience with Stories, you'll be glad to know that the Stories video settings features are retained.
Step 3: Shoot/Edit Videos
There is a shooting and editing button at the bottom-middle screen with a circular white-colored shape. It is through the buttons that you may add creative features to the clip. The effects only take effect before you record. Reels don't have the option that allows users to get back and edit once you've clicked on the upload button.
Step 4: for Business Reels: The speed, timer, and effects buttons
This step will only work if you have a Reels business account. The features contained on this option is on the left part of the screen and presented vertically.
At the top, you'll access the 'Speed' feature that lets you increase or lower the rate of recording. The Effects button is at the center and lets marketers add effect to their videos.
Finally, there's the Timer button that you can tap and set when recording should stop. The feature is suitable for those who need an extra hand recording on their own.
Step 5: for personal profiles: Access feature in Step 4 with an audio feature
Individuals or accounts logged on with the creator profile, are at liberty to access the same features in Step 4. Additionally, you get to add audios by searching through your desired genres, selecting suggested music, or picking popular songs.
Step 6: Record
Press and hold on the record button. And as the recording proceeds, you'll be shown the recording process through an active bar at the top interface progressing from the left. As mentioned earlier, the recording limit is between 3 to 15 seconds. No more nor less.
Step 7: View the recording
Instagram Reels is designed to let you view the recording.
Two arrow-like buttons are normally displayed once one has finished with the recording. The arrow pointing the left side allows one view of the recorded clip. More so, you can proceed to trim or erase the video after pressing the left arrow.
If you want to do away with some parts, click on the 'Scissors' icon. A new window will appear with the video timeline. Just drag where the video play should start and end. Click on the 'Trim' texted button that is at the top-right side of the screen to effect those changes.
For clips that do not reflect your business needs, and maybe you'll want to do away with them for one reason or another, click on the trash bin icon. A new window will pop up requiring you to confirm your option. So, if you'll still want to do away with the recording, click on the 'Discard' button.
We've deeply gone through marketing Reels filmed with a camera. But the platform still allows you to upload videos from your device. You should note that Reels support only videos.
Uploading video from Camera Roll
Step 1: After swiping right on your Home Feed, a small square box is shown on the bottom left corner of the screen. Click on it.
Step 2: You'll be taken to the camera roll. Select your marketing content here.
If you upload content that's above the 15 seconds limit, you'll have to trim it so that it goes in line with the required length.
Step 3: Finally, click on the 'Upload' text button that's at the top right corner.
What if you want to upload another video?
It's simple to add another Reels video. Go to the shutter button, tap and hold, and you're well set. For personal/creator profile users, you'll have to add the previous effects and audio again before you start to film.
Click on the right-pointing arrow next to the shutter when you're comfortable with the changes. You'll have the liberty to include stickers, text, and other emojis. You can even download the clip using the download down-pointing arrow.
2. Post the video clip
Click on the right-pointing arrow that's near the frame to frame the player when comfortable with the changes. Upon clicking, a new window with 'REELS' and 'STORIES' will be shown. Click on Reels and then on the share blue-buttoned option. Furthermore, if you'll want the content visible in your Explore, and activate the 'Share to Explore' button.
Alternatively, you can share Reels to your story through the 'STORIES' button. What's more – you can share it to close friends or a specific group.
Click on the Reels icon if you want to do more editing. And if you want to edit the video cover, click on the 'Cover' icon that's at the top left section of the screen. You can then swipe across the video player to find an ideal cover image. The ideal cover image is shown as a big image at the center of the screen.
You will be availed with more options for uploading the video when ready to post. By default, the video is uploaded into the Reels gallery. You can opt to share the video with your followers such that it appears on their feed. If you feel like you want to upload the video later, click on 'Save as Draft', accessible later through the Reels icon, from where there's a 'Drafts' placeholder.
3. Deleting Instagram Reels video
What if you want to delete a Reels video? Maybe it has served its purpose, failed to yield the desired response, or just not in the style you desired.
Go to your profile and click on the Reels icon. Again, click on the video that you want to delete. There's a three-dotted button near the like, comment, and share navigations.
Click on the button, and then on the 'Delete' icon. The feature also lets you 'Remove from Profile Grid', 'Copy link', and 'Save Video' among other functionalities.
Final Thoughts
Instagram Reels is an ideal platform for businesses and brands to showcase their products and services. It's expected that more advertisers will embrace the platform, and incorporate advertising content inside the Reels clips.
Reels assists marketers to craft viral content. As you may have noticed, it's not hard to go about using the program. Follow through the above instructions and set your business on the right track in line with present-day marketing techniques.
See also: Why can't I edit my Instagram post?