You know we have been talking about Instagram Reels when they were available in few markets all around the world, but the big buzz now is that Facebook has finally rolled out the new feature worldwide.
Instagram Reels is a new feature in Instagram Stories that allows users to create short videos to share with their community. The 15-seconds long videos can be shared on feed, stories and, if the account in public, they will also have a special place in the Explore tab of the social network.
Let's see below how you can maximize interaction or make your Reels noticed! 
Here are the steps to take when using the latest feature: Instagram Reels
1. Create a Reel
At the bottom of the Instagram camera, you will find the Reel. Tap on it to select it. There are lots of effects you can choose from and here are some of them:- AR Effects: there are lots of them to choose from and created both by Instagram and creators as well.
– Speed: choose the speed of your recording to make it more creative.
– Audio: select audio from the music library or upload your song to make it famous.
– Timer & Countdown: you can also record videos hands-free by using those features.
– Allign: make a story out of your videos and select objects from a previous one to use in a new video to create different transitions.
2. Share the Reel
There are two possibilities here, depending on the privacy you have chosen for your profile:
– Public – the Reels will appear in a special place in the Explore tab, so they can be seen by people all around the world; you can share them with your community in the feed and stories; or if you use certain audio, hashtag or effect, they might also appear on dedicated pages.
– Private – the Reels will follow your profile's privacy and they will remain in the close environment you choose to share them.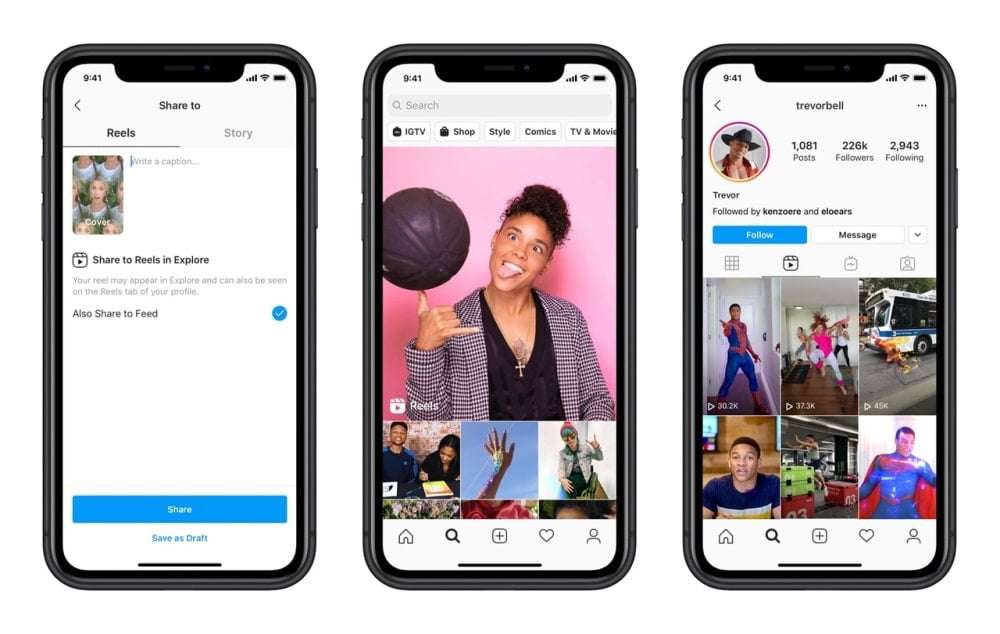 After you have created your Reel and shared it, it will be available on a separate tab on your profile, specially made for Reels. If you share them with your friends in Stories, for your close friends or in DM, they will act as a regular Story and you won't be able to keep them in the Reel's tab, nor share them with the larger community in Explore.
3. Watch the Reel
Before you start creating them, you have to check out trends and how the others are doing them.So to see what others are creating or what's trending, go to the explore tab and find the place for Reels. There you can find all types of content made by others, you can like it, comment or share it with your friends.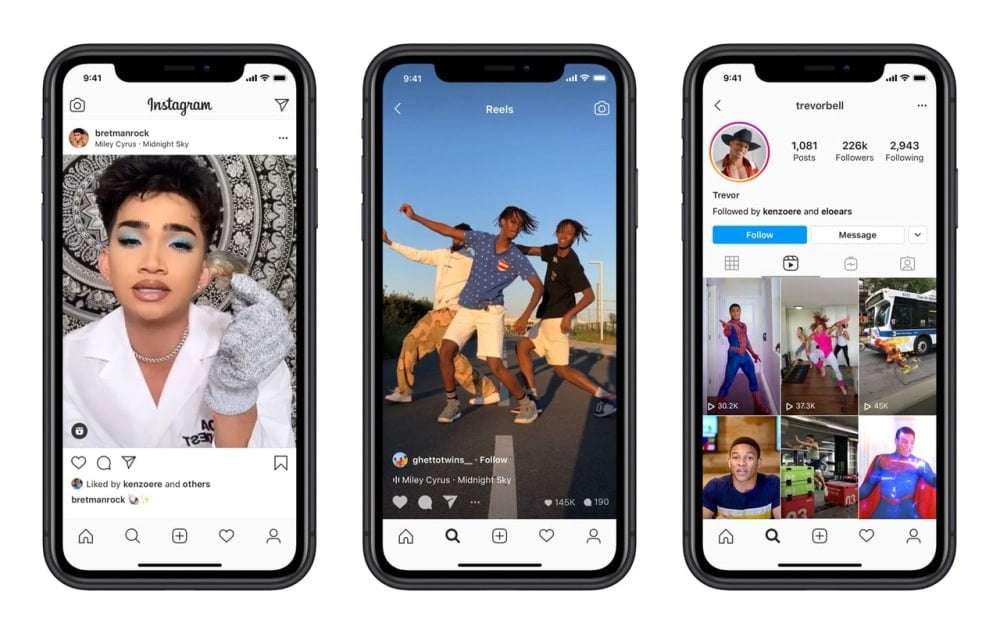 Instagram is also featuring Reels that might entertain and inspire you. If your Reel gets featured, you will receive a notification about this.
Instagram Reels is the latest and shortest way to become a creator on the platform. Share your content and you might never know when you get featured and become famous for it. 
See also: Can you edit an Instagram comment after posting?