It is no news that Instagram's community is fastly growing, so a growth in the number of advertisers is logical. From 1 Million advertisers in March, in just 7 months, the number doubled.
With 800 M monthly users, out of which 500 M daily active users, Instagram is slowly becoming one of the most appreciated platforms for sharing content. People use it every day to express feelings, to share experiences with other users.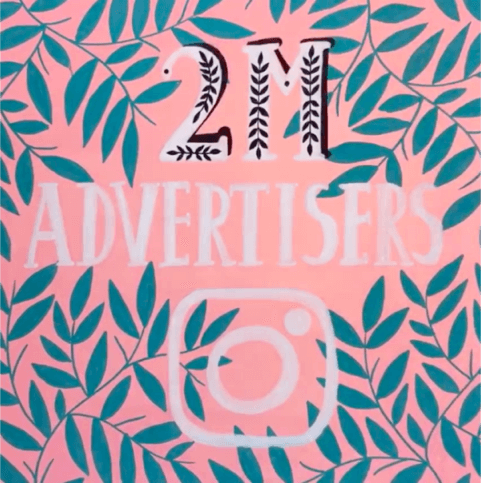 With the increase of video content, whether we are talking about Stories, native videos or Live Videos, Instagram users and the 2 million monthly advertisers use this new method of sharing and promoting content.
So advertisers, old or new, are trying to adapt to the new video trend on Instagram, creating new types of ads based on this new trend.

Some successful examples:
Right before the launch of "La La Land", Lionsgate UK wanted to promote the music throughout a younger audience and they thought Instagram was the perfect tool to do so.
"We knew Instagram was the perfect platform for this film, but introducing the younger audience to something new is a huge challenge. Ensuring cut-through in today's over-crowded market online is ever more difficult. In order to do this, we had to change our creative strategy to be platform and audience-first. Working closely with the team at Instagram, we achieved this and the lift results showed positive contribution to the box office success."
Rachel Masuku, Head of Digital, Lionsgate UK
Another successful campaign is
Lowe
's one, which, through Stories and Videos posted on their profile, help their customers imagine how spaces would look improved by-products that they can find at Lowe's. They have created, for example, in Stories a flip-book which showed the transformation of a small room. Creative, isn't it?
One of Italy's online retailers,
YOOX
wanted to position themselves as the top-of-mind online lifestyle destination for stylish shoppers using Instagram Stories. They showcased an existing TV spot into a beautiful video clip that showed their website as an extraordinary destination for fashion.
Having all these tools available on Instagram, more and more advertisers will join the network and show their creativity using both photos and videos to showcase their products.
Are you on Instagram? Are you using it in your strategy?

See also: Instagram lets you choose whether you want to look at videos with sound or mute