Back in May, Instagram was testing a new feature: pinned comments on profiles. It seems it has been a success and, after users gave feedback, they are releasing it for everyone. The announcement has been made by Vishal Shah, Instagram's VP of Product, on Twitter.
Why the new Instagram Pinned Comments?
Ever since its beginnings, Instagram positioned itself as a social network where positivity was encouraged and spread in various forms. Of course, in an ideal world, everything would stay as in the beginning. But people change and so many times hate has been spread on posts, stories and, most of all, in comments. Deleting or hiding them takes a lot of time, so moderating them is an action that takes resources not everyone has. 
Coming of help, Instagram has introduced the Pinned Comments feature to encourage users to write nice comments that might be pinned by their favorite person or brand. This was also made to encourage engagement on the platform. Knowing that his or her comment might be pinned on someone's profile, people will be more careful with what they write.
To have the Instagram pinned comments feature, you must update the Instagram app to the latest version.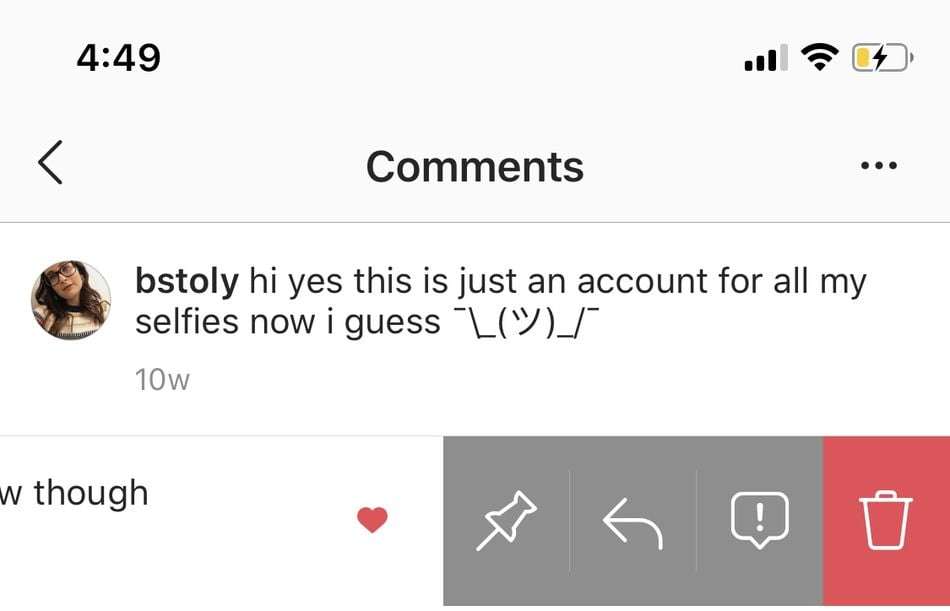 To pin a comment, go to the comments section on one of/ or more posts and pick your favorite. Once you find it, swipe left and tap the thumbtack icon you see. And voila! You have a pinned comment. If other comments appear on your post and you want to pin a new one, swipe left again, tap on the thumbtack icon to unpin the old one and take the same actions you did for the first time with the new comment you want to pin.
Every time a comment is pinned, the user that wrote it receives a notification. So be careful what you choose. As a person or as a brand.
Besides the pinned comments, Instagram also added features that allow content creators to use fewer resources when it comes to moderating comments: bulk delete comments and choose who can tag you in posts.
What do you think of the new Instagram Pinned Comments feature?
See also: How do you use Instagram reels?