It is known that video has gained more and more influence in the past years and recently advertisers focus on creating more content of this type to get their audience's attention.
Autoplay has demonstrated many times that can be frustrating for the users, especially when it plays with sound. But Instagram found a middle way to satisfy both the audience and the advertisers. The news has been confirmed by Instagram that "the new update rolled out recently".
Whether we talk about organic videos posted by users or video ads posted by advertisers, when they first roll, they do it without sound. Whereas, if you press the volume button on the far bottom left side, the next videos in the same Instagram session will play with sound. If you want to switch to a no-sound mode, you just tape the same button and the rest of the videos will autoplay without sound for the rest of the session.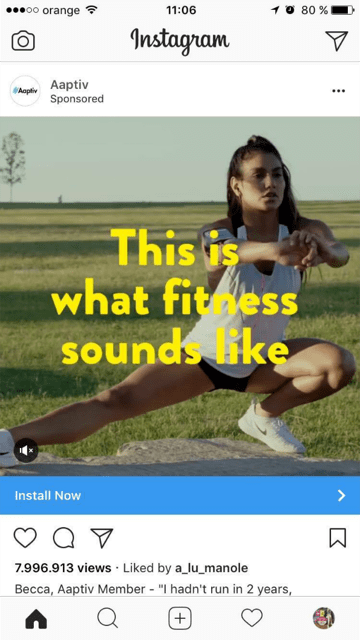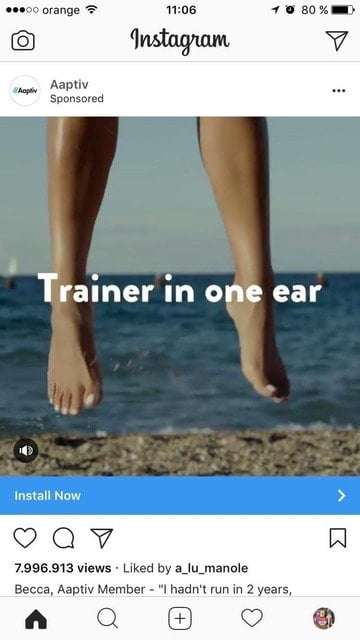 When you close the app and open it few moments after, or a couple of hours after, the default setting of the autoplay videos is muted. So what Instagram does is setting the default autoplay muted and then lets the user choose whether he wants to look at videos with sound or muted.
If you are in the comfort of your home or you have the headphones on, you might want to play the videos with sound, but when you are in a crowded or quiet place, the muted version is the one to be chosen. Instagram came to help the user by introducing this feature that makes it less frustrating for the user to turn the videos on and off every time they look at one.
When it comes to Instagram Stories Video Ads, the default setting will be your device's one. So if your device is muted, the videos will autoplay mute, if your device has the sound on, the videos will play with sound.
Earlier this year Facebook announced that a new feature will be introduced on the platform: autoplaying videos with sound, which made users rise the voices against it because it made them uncomfortable and some sounds might have scared some users.
So what Facebook did with the new feature for Instagram proves that they understand better the users' behavior and encourage advertisers to create more and more video content both for organic use and for the ads – whether they are Stories ads or regular ones that appear on the platform.
Is this a sign that Instagram's next move will be focusing on the video content, after being created and known for the photo one?

See also: Instagram Marketing Tips From The Best Brands (Infographic)