Say goodbye to mainly writing on Instagram, because with their latest update launched today, they have introduced a new feature: sending voice messages in direct messages. So turn the volume up and start listening to your friends!
Five years after Facebook has launched voice messages in Messenger, it was just about time to do the same with Instagram. This way they have aligned the social network to both Facebook and WhatsApp and making it easier to communicate with friends and followers.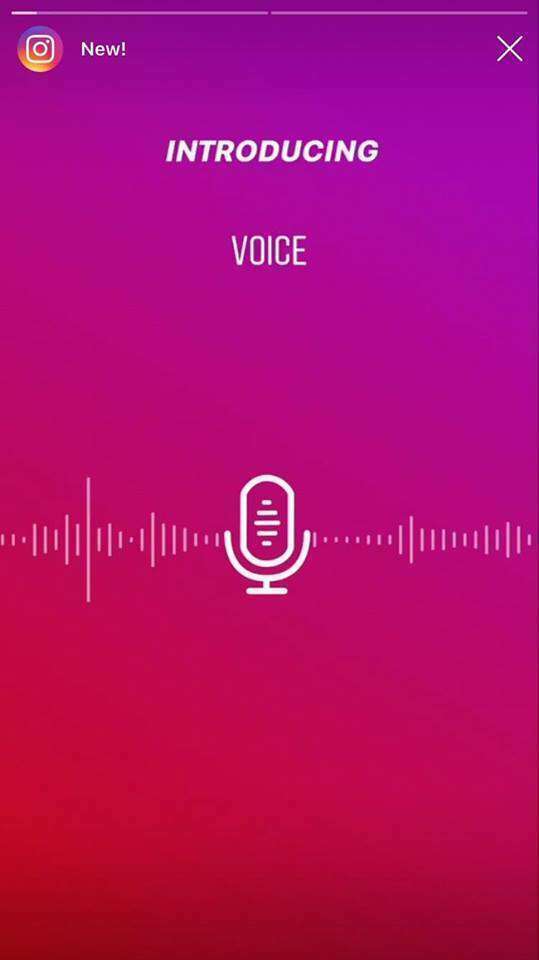 How does it work?
In order to send a voice message in DM, you must select the person you want to send it to. Then go to the direct messages section. Press the microphone button and start recording. After you are done, send the message to the desired person.
The length of the message is 60 seconds and does not disappear. You can listen to it at any time and get back to it whenever you want. The feature works on both one-to-one chats, as well as to group chats.
It is an alternative to the video messages that Instagram has introduced last Summer. It is a good alternative to WhatsApp or Facebook Messenger, or other apps that are used for communicating, such as Telegram or Viber.
This new feature brings people even closer, because you might follow or be followed by nice people that you did not add on Facebook, so now you can keep in touch more easily with them as well.
The hands-free direct voice message might be a preferred one for drivers as well. They will now be able to talk to their friends and followers without even holding the phone.
The new feature, voice messages in DM is currently available worldwide on Android an iOS devices.
What do you think about the new Instagram voice messages feature? Do you think it is useful? Will you use it?
See also: Useful Tips for Writing the Best Instagram Captions Fast