The fact that Instagram is giving more and more credits to video is not a secret anymore. After introducing filters in stories, following the Snapchat example, Instagram's next move was to introduce face filters in live videos.
The feature is available only in certain States at the moment, but it will soon roll out throughout the whole world.
So whether you want to add a puppy face or a rainbow to your surroundings while doing an Instagram Live Video, you will be able to do so in a short period of time.

How to use the Instagram face filters in live videos?

It is as simple as it is to use them for the Instagram Stories: first, you open the app, then slide right to open the stories screen -> select the "Live" option and tap on the face icon in the bottom right corner and choose the filter you like or suits best with the life you are broadcasting. You can select the filter before or during the live video. You can change it as well whenever you wish.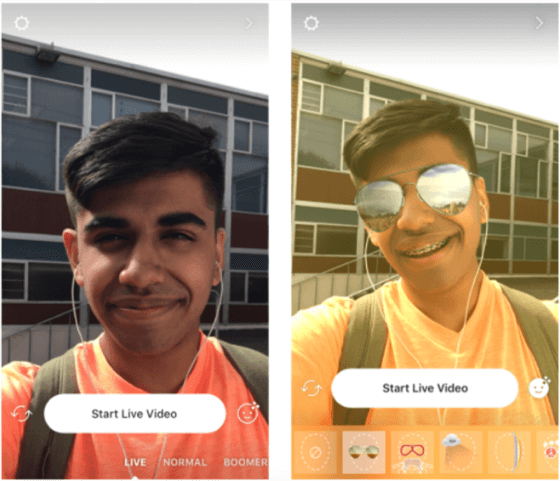 For example, a feature that will be available for the sunglasses face filter is that you will be able – within next week most probably – to change the scenery reflected in the sunglasses. So this makes it more interactive and customizable.
A thing that has not changed for the live broadcasting is the possibility to replay it as a story. How do you do that? It is a really simple feature introduced by Instagram this June: when the live video ends, you are able to select the "Share" option and save the live video as a Story, which will be available for another 24 hours for your followers to see it. This way your followers can see the video they might have missed, see the comments from the original broadcast, write their own or send you a message. If there are more than 1 live video shared in stories, followers are able to jump from one video to the other with just one tap. The total number of viewers that will be available in the statistics is the one that sums up the live broadcasting viewers and the stories viewers.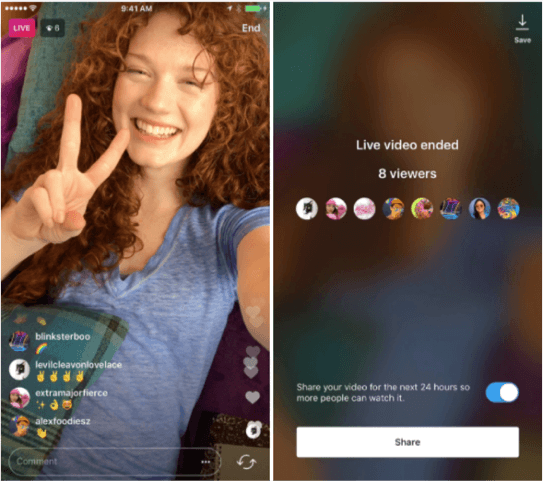 The other option you have for your live video is to discard it, so only the selected few viewers that had the opportunity to see it at the moment you were broadcasting it will have a memory of it, as it will disappear from the platform the moment you tap the "end live video" button.
This new feature will be available worldwide soon, at the moment it is not available on Android devices or other older operating systems.

See also: Instagram lets you autoplay videos with the sound on