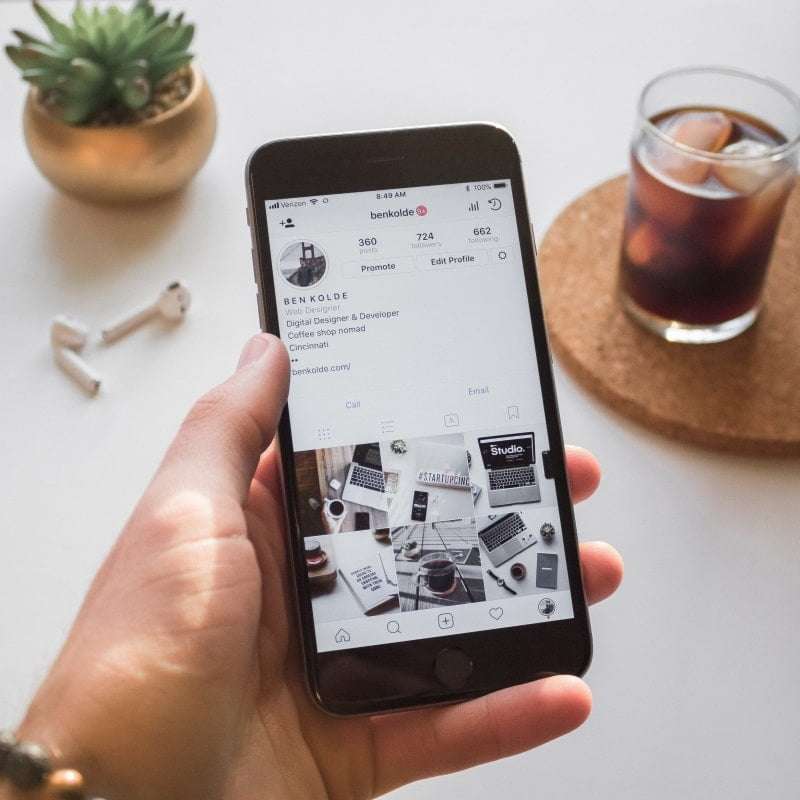 If an Instagram account growth has stopped, it means it's time to run an Instagram audit with InstaCheck. Every so often, both personal and commercial accounts need to be reviewed and tailored to new realities. 
An Instagram audit allows estimating the content quality, account's aesthetics, branding, tone of voice, captions, engagement, hashtags and overall Instagram marketing strategy. As a result, Instagram audit tends to help you realise what works for your page and what doesn't as well as stop wasting money on ads that don't convert.
Entrepreneurs, brands, influencers, social media managers and regular Instagram users need to run an audit to:
Find content which is interesting for their target audience.
Identify what needs to be done to increase sales and conversions.
Detect the mistakes made in the account management and eliminate them.
Work on tailoring the Instagram marketing strategy.
Find relevant promotion tools.
Result of an Instagram audit is a report that covers an overall account examination with tips and recommendations given by a professional who reviewed your profile.
Instagram Account Audit with InstaCheck
When you need an Instagram audit
Instagram has a very diverse audience, among which are your competitors and clients. There are profiles with great captions, talented creators, appealing aesthetics, and high-quality goods. Along with it, some of them remain unnoticed, and their accounts grow slowly or don't grow at all. Notwithstanding all knowledge they have regarding the account's management, there's still something that hinders a proper profile growth – people don't follow the page, sales don't increase, ER drops.
So when will you sound the alarm and apply for an Instagram account audit? Globally, there are three common situations that show you you're managing your account in the wrong way:
People don't follow you. This is very irritating when you see that people visit your Instagram page and never press the Follow button. If you manage your account properly and use organic ways of promotion, your audience will gradually grow. If users take a look at your account or never discover it at all, you need to change the strategy.
Your reach, leads or engagement rate drops. If you have a Business or Creator account, you can track the account performance in the native Instagram insights. When you see that your reach tends to drop month by month and even fewer people find your profile, it's time to alter the plan.
Your account doesn't look appealing to other Instagram users: boring bio, inconsistent feed, or absence of a unique, attractive style.
If some of the pain points above are your case, Instagram account audit is an actionable tool to review your Instagram page. You can run an account audit on your own, but it is very time-consuming, and it's better when someone else, a professional, takes a look at your account. That's where you may need an InstaCheck audit for.
What is InstaCheck
InstaCheck is an Instagram account audit developed by Combin, Instagram marketing and scheduling software. Instagram account examination within InstaCheck is run with the help of an AI and a human social media expert, not by artificial intelligence or by a bot alone. This ensures you get a thorough examination of your Instagram account and exclusive recommendations that can be applied only to your specific case.
InstaCheck is designed to help you grab more engagement, create better Instagram content, analyse your perks and flaws, and learn the most actionable tips that will help you skyrocket your Instagram marketing.
After you apply for the InstaCheck audit on the website, Combin social media expert will review your profile and send you the analysis as a PDF report. For an additional fee, you can also ask all the questions regarding your Instagram marketing strategy or express your concerns during an individual Skype consultation.
InstaCheck audit will be useful for brands, influencers and casual Instagram users who want to enhance their Instagram pages, but also it'd be a great help for advertisers who want to check Instagram influencers' account and their content quality.
How can InstaCheck help you with an Instagram audit
Total profile examination
The social media expert who will run an InstaCheck will overview your whole account and give you general tips that will work best for your Instagram account. For instance, if you have many ghost followers who don't interact with your content and thus make your ER drop, but you don't know about them, a social media expert will analyse your page with machine learning and advise you to remove such faux followers.
If your account lacks consistency or communication, InstaCheck report will also draw your attention to this. Thus, recommendations are given based on each unique case and according to a specific issue.
Branding, aesthetics and tone of voice
Unlike personal Instagram accounts, commercial pages should have a distinctive style and branding that is recognisable for its audience. It can be different according to your goals and niche – fun, serious, friendly, or professional. Initially, you set your tone of voice and aesthetics yourself and later make changes if needed.
Yet, InstaCheck is just a quicker way to find what works and what doesn't.
What facets represent your branding, tone of voice and aesthetics on Instagram?
Username. It should be clear, distinct and represent your brand or company name. If such a username is unavailable, you should find the closest to this. Your brand name should also be put in the bio as a name. 
Profile bio. Make sure your profile bio on Instagram is similar to those stated in your other social media profiles – Twitter, LinkedIn, Facebook, and alike. Even if the words themselves are different, your message should be the same. In an Instagram bio, you can insert a clickable link which is a great possibility to lead social media traffic to your website where people can learn more about your products and services. Don't forget to include UTM into your link to track the traffic source. 
General account aesthetics. Instagram is a visual-focused social media platform, so appealing visuals are a must. You can build your unique aesthetics with corporate colours, fonts and templates. Your posts should be relevant to your business and yet be diverse. If you post only about your product, your Instagram followers will get bored soon. 
Tone of voice. Your tone of voice is represented in your captions, videos, replies to comments and direct messages. This facet should remain constant throughout the whole Instagram management strategy. If you see that your audience doesn't resonate to your current tone of voice, change it gradually.
InstaCheck audit will help you analyse your strong and weak points regarding your account's tone of voice and aesthetics and draw your attention to some flaws that should be improved.
During this stage of analysis, your Instagram page style, design, and visuals will be examined.
Content creation analysis and content ideas
The primary part of any Instagram account audit is content. Content is what pulls in your potential customers and makes them stay on your page. Content is a facet that influences your followership, reach, engagement rate, conversions, loyalty and even sales.
Ideal content strategy means that your audience should easily understand your offer without reading each of your posts. If you want to analyse your content strategy, examine the last nine posts you've published.
With the InstaCheck audit, your whole content strategy will be overviewed, and you will get relevant recommendations on how to create better content, which captions to write, which CTAs and topics you use and how often, and which types of posts you publish (UGC, insights, jokes, product posts, company news and alike). After the InstaCheck, you will learn why your posts and stories don't resonate with your audience and ways to fix it.
Besides, along with recommendations on content making, you will also get content ideas that may work well for your niche and specific Instagram account.
Captions Analysis
Along with an overall Instagram content strategy, InstaCheck will also take a thorough look at your captions – their length, calls-to-action, readability (line breaks and paragraphs), literacy, usage of emojis and their relevance.
You will learn how to create engaging captions that your audience will like to comment on.
The receipt of an ideal caption may be different based on the post, your tone of voice and the goals you want to achieve with it. Yet, there is some general advice that will help you to improve your captions:
Be emotional. Dry academic writing will not convert on Instagram since Instagram is a social network, not a university paper or report.
Use emotions wisely. It's a common rule – the best-working advertising and captions are those which incite emotions in your audience. However, keep your captions logical and clear.
Write without typos and grammar mistakes. Social media are not academic papers, indeed, but literate and well-written texts are easier to read and understand. Besides, for a business or brand, the presence of typos and mistakes may affect your reputation and even sales.
Be specific. If you want to sell your goods or services with your posts, be clear and specific about pricing, shipping, payment methods and any other relevant information your customers may want to learn.
Tell stories. Storytelling sells well. Tell stories about your business, products, and services and include customer success stories, too.
Hashtags Analysis
Hashtags help other Instagrammers discover your content and profile on Instagram; that's why the usage of relevant hashtags is vital for Instagram marketing.
You can use up to 30 hashtags in your Instagram post, yet it's not always appropriate. After InstaCheck, you will learn if you need to use 30 maximum hashtags, which types of hashtags you should use (popular hashtags or less-used ones), and if you should start using branded hashtags. You will get rid of overused generic hashtags and will increase exposure with new ones.
Account Engagement Analysis
Instagram is a game of numbers, so after qualitative analysis, it's time to proceed with the quantitative one. Metrics you should track when managing your Instagram account:
Followership;
Engagement rate (number of likes, comments and shares your post or account has);
Reach.
If followership is more of a vanity metrics and reach measures your exposure, then ER is a metric that is crucial to estimate the quality of your content and genuineness of your audience. If you're experiencing low ER and want to get rid of it, InstaCheck will help you find new tactics to increase ER and receive the biggest response from your audience.
What do you get after InstaCheck
As you see, an Instagram audit is a complex and many-faceted profile examination. After the InstaCheck, you will get:
The improved visual style and branding.
Tips on better content creation and content ideas.
Ability to build an actionable Instagram promotion strategy.
New promotion tools and recommendations which are exclusive for your Instagram page.
Preparation of an account for other users to follow it.
Developing a loyal community around your brand on Instagram.
Advice on hashtags management and creating engaging captions.
Tactics on increasing your ER.
Apply for InstaCheck now to stand out from your competitors tomorrow and nail it with your Instagram marketing.
See also: SharemyInsights – One of the best Instagram's statistic tools