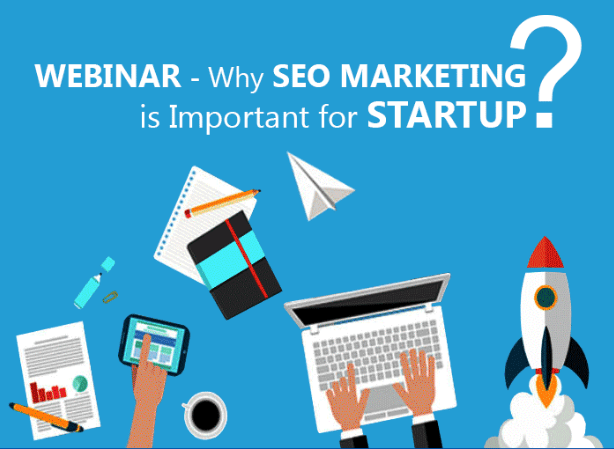 SEO marketing for startups is vital. It can give them the edge they need to distinguish themselves from other companies in crowded industries. But why are SEO strategies so important and how do they work?
To answer why SEO marketing is so important, first, think of how customers choose a service provider. The first step is always a trip to a search engine. Now, consider the facts that 75 percent of users do not venture past the first page, that 18 percent of organic clicks are for the first search result, and that 10 percent go to the second result and 7 percent go to the third. It thus becomes obvious that companies want to have their links be listed as close to the top of search results as possible. This is where SEO strategies come into play.
Instead of focusing attention on other campaigns such as direct mail or print advertising (which have a close rate of 1.7 percent), businesses that put a stronger emphasis on SEO marketing development can reap the rewards, as SEO leads have a significantly better close rate, at 14.6 percent. This gap in close rates can be explained by the fact that a vast majority of consumers do their utmost in order to avoid advertisements altogether.
So how does SEO marketing work? The first step to developing an effective SEO strategy is understanding the consumer's mindset, which can be done through extensive research into the various targeted demographics. Examples of the kinds of research necessary are looking into demographic and psychographic information and building and leveraging relationships through social media. The latter approach, through monitoring a social media audience and remaining active and responsive to that audience, also helps keep the company's name in the public sphere, thus building a brand.

See also: 5 Great Tools for Hacking a Startup's Growth

From this research, a set of keywords will become readily apparent. These are terms that are frequently used within the industry and that are employed by the majority of consumers when searching for services in the industry. These keywords should be employed across various platforms, from the company website to its metadata, from which search engines pull information to show when providing search results.
On the company's website, it is imperative to provide quality content that is both informative and engaging. It is important to keep in mind the fact that roughly 38 percent of people will click off a website if the design and content are unattractive or uninformative. The general public has little time to waste and therefore demand content that works for them quickly.
When developing content for a company's website, remember to highlight those keywords that are desired to be ranked for. This will certainly help a website's SEO rating, meaning that it will be listed higher when consumers search such keywords. A wide breadth of relevant content should be drafted around these keywords. One effective means to keeping content relevant while engaging and varied is to set up a blog tailored to present consumers with interesting tidbits about the industry, products, or services that the website works with.
Finally, by hosting educational webinars or sessions for people unfamiliar with a company's unique products or services, that company can improve upon its credibility in the public's mind. In fact, two-thirds of business-to-business marketers have praised webinars as the most effective content marketing tools.
After a company has built a credible brand, it can finally watch how its thoroughly researched, high-quality content becomes transformed into results; that is, it will see an uptick in page views, longer staying times on the website, multiple click-throughs to the various other pages of the website and, finally, more customers for the provided product or service. This transformation ultimately leads to a higher SERP rating, which in turn helps get a company's link listed even higher on search engines. It thus becomes a self-helping cycle that pays dividends in growth over time.