Search engine optimisation involves on-site and off-site optimisation. While on-site optimisation majorly deals with restructuring your site's layout, improving the quality of content and focusing on certain keywords, off-site optimisation is all about external publications and link building. For SEO, that's never all. Other peripheral techniques like social media marketing have proved critical in boosting SEO campaigns. Similarly, people who have harnessed email marketing have found it easy driving incredible SEO results. One might probably be asking: how possible is this? Maybe it's time you find out.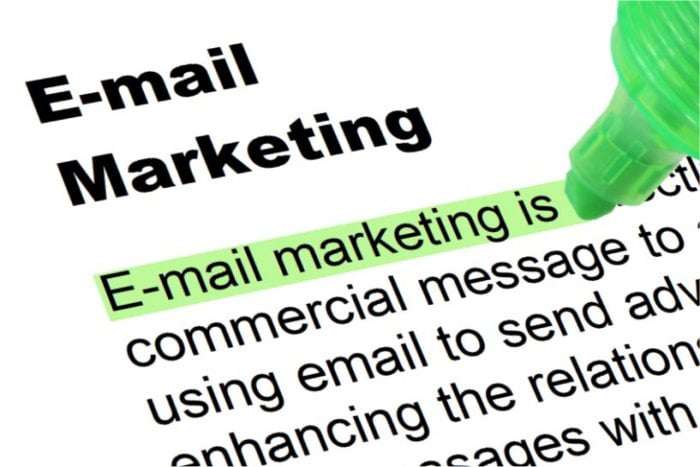 How to Use Email Marketing to Drive SEO Results
Focusing on Inbound Links
Email marketing not only presents you with an opportunity to bond with your customers but also provides you with a platform to call them back to your site. With several inbound links pointing to your site, you can use email marketing to enhance your domain authority. As illustrated by Moz, domain authority is a score indicator showing how well a site is likely to rank in search engines. With the knowledge of how crucial link building is to SEO, you can directly link back to your site through the emails. It becomes particularly effective when you have a new product or an original documentation you would like your readers to go through. Provide the source link and request them to link back. It is an easier way of gaining organic links.

Platform for Content Promotion
There is no better way of increasing the visibility of your content than email marketing. Content is king in search engine optimisation and there is no doubt about it. Anyone who takes advantage of email marketing to ascertain that fact carries the day. Increasing the performance of your content can be as easy as recapping your top posts (preferably weekly or monthly) and sending it to your email contacts. In the end, you will not only be promoting visibility of content but also driving more traffic to your site.

Tool for On-site Engagement
Undoubtedly, Google uses traffic data and user engagement as part of the ranking factors. Although many would like to argue on the significance of the engagement metrics, it is clear that the higher the user engagement rates (more time spent on site, lower bounce rates), the higher one ranks in search engines. Using email marketing, one can easily lure their audience into coming back to check more content from their site. An easier way of achieving that is sending information on offers and latest promotions using this platform. The more the users come back to check your offers, the higher chances of boosting your search rankings.

Drive to RSS
Email marketing can be used to encourage your readers to get hooked to your content in other ways other than waiting for the emails. With effective usage, this strategy can bag more harvest than boosting sales. Through your emails, you can give readers the provision of connecting to your site through RSS. The result is that they will be able to access your content in an easier way and on a more regular basis. With many clients subscribing to your content, there will be increased view of your content, a critical boost to your SEO campaigns.

Critical Assessment Tool
The impacts of email marketing do not have to be directly heaped on SEO. Instead, one can use email marketing to my essential statistics for improving their search engine marketing and SEO optimisation campaigns. Through emails, you can gather statistics on the clients' favourite content based on their response or reactions. You can then use that to improve or provide more content that is appealing to your audience. Similarly, you can figure out how your choice of emails affects opening rates.
Yet again, statistics on past emails can be used in segmenting your contacts depending on their engagement. For obvious reasons, your clients may not respond in the same way to your emails. Such incredible information can be used in developing and achieving long-term SEO goals.

Reputation Building
Effective email marketing can serve as a critical avenue for establishing strong brand recognition in addition to retaining the existing customers. At a glance, this might seem like something independent of SEO. On closer consideration, however, one realises the hidden correlation between a brand's reputation and search engine marketing. Better reputation for your brand increases chances of being featured in notable publishers. From such platforms, your content will be able to get more views and better organic links back to your site.

Avenue for Social Media Engagement
Truth be told, social media activities might not have a direct impact on SEO. The number of followers likes, or even shares might not necessarily increase your search ranking. Nevertheless, such activities can have secondary effects on SEO; that is good for business. Including social media icons in your email will lead to a greater following. With more followers on board, there will be a great viewership for your content. Increasing social media handles in your emails also steps up user engagement, which is critical for any successful SEO agency. With greater visibility of your content, there will be higher chances of attracting inbound links from various sources. Undoubtedly, this will serve as a great boost to your SEO campaigns.
Alternatively, you can use email marketing to directly drive people to your social media channels and encourage user engagement. With their comments and other activities, you will be standing greater chances of stepping up your quest for search engine dominance. That gives you every reason to include your social media share icons and profiles in your emails. However, this should be done without comprising the quality of email content.

It's worth it
Who said email marketing cannot be used in stepping up search engine optimisation campaigns? If this idea has ever crossed your mind, even for a second, you have definitely realised how wrong you were.  Effective use of email marketing can be used in driving notable SEO results within a commendable time period. You only need to know the right buttons to press and how best to squeeze results out of futility.
See also: Top 5 Factors That Can Directly Impact Your Website's SEO This Year