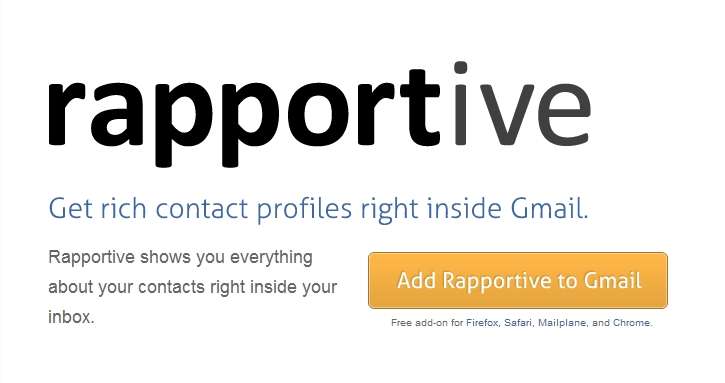 Get rid of those annoying Gmail ads on the side of your emails with Rapportive a free add-on for Firefox, Chrome  and Safari that  replaces adverts with a social profile of the sender.

How To Replace Gmail Ads With Social Contacts
Here's what Rapportive displays:
 Contacts profile picture
Where they live in the world
Where they're currently working according to their LinkedIn profile
And any social profiles they may have.
How to install Rapportive

1. Click on your browser below to be taken to the appropriate install pages
Google Chrome, FireFox and Safari
2.  Once installed go to your Gmail and open up an email you'll now see on the side of your email a social profile of the sender.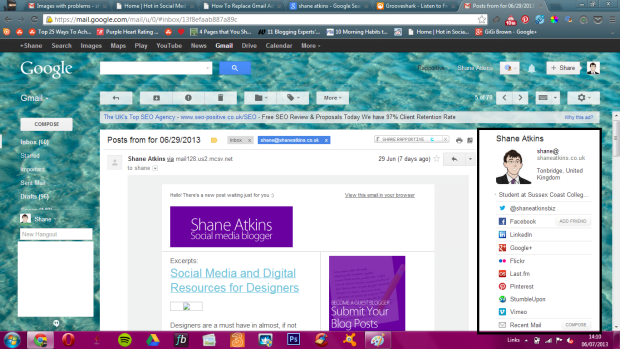 3. Now you have Rapportive  installed you'll want log-in into Rapportive  to get the most from it. To log-in click on the word Rapportive which is sitting next to your Google+ name and then Log-in in by with your Gmail. Also Claim your email address(s) and connect your social networks this way when others use Rapportive they can easily see all your social profiles and emails associated with you.



These are just the very basic features Rapportive has they also feature Raplets which are add-ons which enable you to find out more from your contacts. To install a Raplet click on Rapporite  in your Gmail  you'll then notice in small writing "Add Raplets" click on it and you'll be taken  to customize your Rapportive.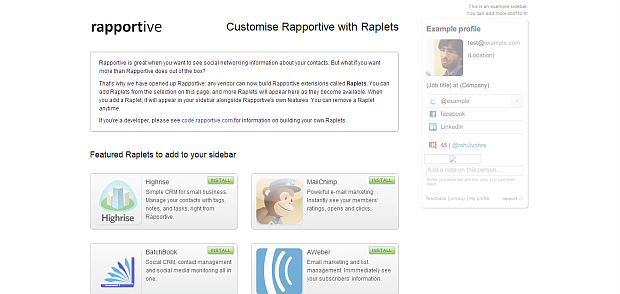 I personally use the Raplets Klout and MailChimp so I can easily see if the person I'm emailing is influential also  if they've subscribed to my blog.

Rapportive is definitely our recommended tool to use for replacing Gmail ads with  social contacts.

On the same topic:  How Do You Easily Add an Email Signature