It goes without saying that social media has become a core marketing channel for businesses of all shapes and sizes, with many of us spending hours every single day scheduling Tweets, finding content for Facebook, editing pictures for Instagram and filling up our Pinterest boards. It's a time-consuming effort – but is it actually paying off?
One of the biggest problems businesses have with social media is defining its success. Sure, we can all give details of how many followers we have or perhaps even how much web traffic social media drives, but very few businesses are able to accurately demonstrate its contribution to overall business goals.
Like any other digital marketing channel; whether it's pay per click, SEO or email marketing, social media marketing needs strategy and must deliver real quantifiable results. Otherwise, you could be wasting valuable time, money and resources and stunting the growth of your business. As they say – if you're not measuring, you're not really marketing.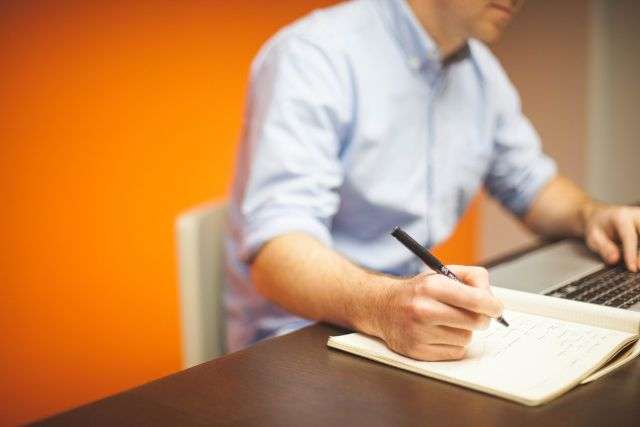 4 Steps To Measure Your Social Media Success
1. Carry Out Situation Analysis
In order to improve your social media marketing, you need to first evaluate your current position and strengths and weaknesses. Before carrying out any more marketing, do a detailed audit on your social media channels.
Analyse your current performance and identify any areas for growth. Ensure that your website is set up properly to accurately attribute any web traffic, sales, leads or sign-ups to the correct social media channels.
Use each platform's own analytics tools (Facebook Insights, Twitter Analytics etc) in conjunction with Google Analytics to determine what kind of content is delivering results and to get a good sense of who your audience are on each platform. This will help you create and output content that is personalised and specific to their need.

2. Set Purposeful Goals
Once you have a well-rounded understanding of where you currently stand in terms of social media marketing, you need to establish realistic and specific goals that serve a purpose. For example; if your goal is to gain 1,000 new Facebook fans in four weeks, you need to be able to explain why this goal is in place and how it will improve things for your business.
Increasing fans and followers is a common goal, but fan numbers tend to be a vanity metric and does not accurately reflect ROI. A business might have 1,000,000 Twitter followers but the level of interaction they receive from followers might tell a different story. Likes and follows are not a representation of how deeply a brand's message resonates with its followers and is certainly not an indicator of how many leads or sales it generates through social.
It's, therefore, more valuable to set your goals around metrics that matter. Focus your efforts on increasing your brand's reach and engagement on each channel. Having a wide reach helps put your company in front of a larger audience and engagement helps convert that audience into customers.
Examples of starting goals are "Increase monthly Facebook reach by 20% to help improve brand awareness and acquisition rates from social" or "Increase traffic from Twitter by 50% to move followers further down the conversion funnel".
If possible, you should also set attainable goals around direct conversions and set sales or lead acquisition targets. An example of this kind of goal might be: "Gain 20 sales from organic Facebook posting" or "Get 15 sign ups through Twitter traffic".
However, for many companies, and small businesses, in particular, focusing on direct conversions is simply not realistic and social media marketing is a much longer game than Pay Per Click or email marketing. This may instead be something to work towards as you first focus on your boosting your momentum; reach and engagement.

3. Keep ROI In Mind
Social media can be difficult to quantify as its impact can't always be measured in terms of actual money. But regardless of whether you're able to gain direct conversions or not, always keep some form of ROI at the forefront of your efforts.
Establish a monthly cost per channel in terms of labour hours or spend, if applicable (for example, Facebook advertising), then outline your results.
For example, in June, you may have spent 20 hours on Facebook and gained 10,000 visitors to your website via this channel. You will have to determine what this traffic is worth to you, to decide if you are gaining a return on your investment.
Putting an emphasis on ROI ensures that you are fully aware of how much work you are putting in and exactly what you're getting in return. This prevents you spending more time and money than you need to on each channel and means that everything you do is results driven.

4. Use Tools And Measure Often
As mentioned, when discussing situation analysis in section 1, each social media platform has its own analytics tool to give you an overview of your performance. Put time aside each week to review these and note and changes, improvements or other results.
They provide valuable insight into your content performance and who your audience are. Some will even give you an idea of what time of the day/week is best to post.
Don't just take note of your results; analyse and strategize accordingly. For example; if you notice that your reach is poor, your marketing message is not strong enough. If your engagement is low, your content may not be specifically targeted and if your conversions could be better, consider rethinking your call to actions.
Be sure to measure your social media success (or unsuccess) campaign frequently. Social media is an instant medium and you can determine almost instantly what is generating results and what isn't. Don't wait to create a monthly or quarterly report before you change or adapt your strategy. Pay close attention on a regular basis; if something isn't working, stop doing it. It something is generating great results, find a way to build upon it.
See also: 7 Everyday Habits of Highly Successful People in Social Media