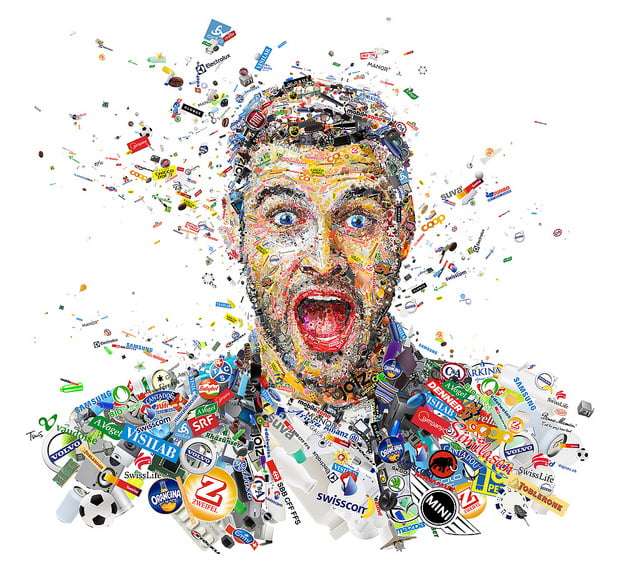 Instagram's surge is a breathtaking success story that inspires numerous people worldwide.  Attracting millions of users in a short amount of time, it became one of the fastest growing social networks on the globe. It enables us to post pictures, use simple tools to enhance them, and share with millions of others. Now, some of those pictures might have only a personal value, but others feature products people like to display.
As the Instagram grew more commercial, it adjusted its quirky ideology to embrace brands and corporate experience.  This platform is used by a younger audience, has a global reach and a community that shares 70 million of photos and videos each day. In other words, it is a perfect marketing channel to increase brand awareness and build a strong image. Not all products are Instagram-worthy, but nearly all can be made fit for the big show.  Here are some examples that show us the way how.

How To Make Your Branded Products Instagram-Worthy?
Create buzz
Olivier Rousteing, a Balmain creative director, demonstrated how a personal account on social media can be turned into a brand-driven hype machine. He decided to team up with H&M and make his talents available for the average shopper. To create hype for the much-anticipated Balmain and H&M collaboration, he opted for social media as a form of advertising.
Nearly 100 images leaked online, some of them showing celebrities in an official ad campaign. Soon the collection on Instagram amassed over 20,000 posts and cemented Olivier's position as an Instagram star with an army of followers. So, when Balmain for H&M collection arrived in stores, the shoppers went wild and the website of the famous retail-clothing company crashed. No surprise that the Balmain's Paris fashion show became the most "Instagrammed" event of the season.

Invest more into promotional products
Many companies flock to Instagram and aim to use it as a vehicle for the promotion of fresh releases. But, this is only one way to use a popular network. Many marketers tend to overlook it can be utilized for promotional products as well. If you give customers something valuable which they can use it their everyday lives, you can win them over in no time.
One of the prime examples of this is Desigual. It has designed stylish umbrellas and watches which are available for free with purchases over $169. And when someone shows up with a colorful accessory on the street, then it turns some heads as well.

See also: The Complete Anatomy Of The Perfect Instagram Post

Go for vintage, rare and collectible items
A true master of branding and global marketing campaigns, Coca-Cola is a guiding light for many businesses. When you have a long, rich tradition, you do well to showcase it. The contours of Coca-cola bottles have always inspired awe and hinted that that familiar taste is just a gulp away. What better way to celebrate the anniversary that to offer an authentic commemorative bottle?
This vacuum-metalized glass object is manufactured in a limited edition with only 2,500 pieces, which means it serves as a collectible item.  The company also takes advantage of the people's nostalgia for long-passed decades by offering vintage-inspired pieces like wall mount bottle openers, kitchen timers, toothpick dispensers, and tin coolers.

Nail a product design that stands out
It is not easy to design a product that grabs the attention in a digital realm saturated with visual content. But, Kat von D Beauty managed to pull it off. Kat likes to share stunning makeup looks on Instagram and to feature products such as a unique Tattoo Liner, Metal Crush eye-shade, and Studded Kiss lipstick. She not only has a great fan base but also inspires many women to make video tutorials involving her makeup for free.
Another example includes a company that managed to give an appealing visual touch to a mundane object. Gift cards are quite popular when it comes to rewarding customer loyalty and boosting the sales.  But, a unique visa gift card is something that people want to possess and share on Instagram.  These well-designed pieces can include logos of your favorite brands, inspiring messages and customized pictures.

Offer an exclusive product
Many people are inclined towards luxury and crave for that sublime, exquisite feel. That is why Starbucks decided to offer customers a Swarovski bejeweled coffee tumbler.  Now, some would say this is unnecessarily showing off, but they could not be more wrong. What the famous coffee company realized was that people are fed up with boring and inexpensive mugs.
A true coffee aficionado will not hesitate to treat himself with a limited edition gold-colored piece made out of stainless steel, and decked out with prestigious Swarovski crystals. The package alone is enough to cause excitement because Starbucks came up with a nice wood box with a sliding lid.  When you pay $109.95 for such a pleasure, it is natural to let Instagram know about it.
See also: How To Grow An Engaged Audience On Instagram Account