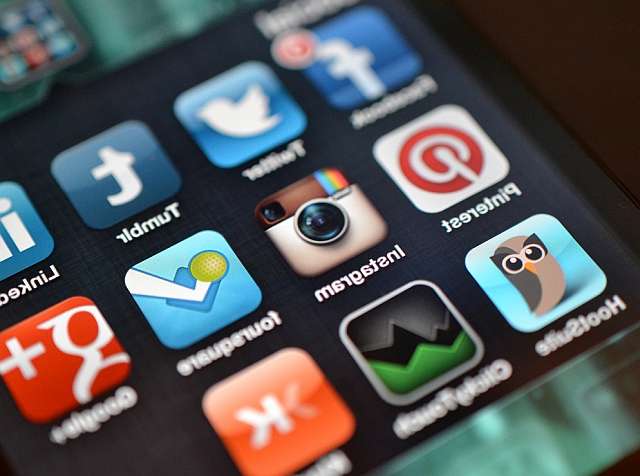 Conventional advertising methods, while expensive, have always been fairly straightforward. Need a radio spot to run? Deliver it to the station, pay the fee, and voila. Your radio spot goes out. The same with newspaper and magazine articles, and even television spots. When you're dealing with social media advertising, however, just putting it out there isn't nearly enough. There's simply too much out there. Campaigns must be streamlined and operated and guided missiles, aiming for the right market and impacting where they're most likely to be seen and engaged with.
This change in advertising approach definitely takes some people by surprise, in the sense that they're not always prepared. So before you launch a social media campaign for your business, let's have a look at what goes into putting it together, initially launching it, and tracking its progress over the long term.

A Beginner's Guide for Conceiving, Creating and Launch a Social Media Campaign
Step 1: Clearly Define Your Objectives
Though you may be a beginner to social media campaigns, you probably already know about business planning. Use what you know about planning and extend that to the actual campaign. You're looking to clearly define your objectives here. You want to paint a clear picture of where you're hoping to go and what you're hoping to accomplish.
Think about your objectives right now. Are you hoping to:
Increase your brand's presence?
Boost your bottom line?
Raise awareness about a certain product?
Increase your engagement numbers online?
Develop a broader fan base?
Delve into a new market?
Create more buzz about your brand?
The campaign you create is going to depend greatly on the objectives you have set. For example, if you're looking to boost your brand's presence and to generate some more buzz about your business, then your advertising is going to be more brand-based rather than dealing with a specific product, and vice versa. Think first about what you're hoping to get out of your campaign before you develop your approach.

Step 2: Strike Where You Need To
Next up, you should think about where to strike. Using the information from your defined objectives, you should have a better idea about where you need to advertise. In other words, if you're trying to boost awareness and generate leads for any specific product, then your advertising is going to be centered on product promotion: Listing benefits, giving reviews, taking advantage of user feedback, etc. You'll also be striking a much more narrowly defined demographic. You're looking for people who need your product. On the flip side, generating more brand recognition will allow you to get a little broader in your targeting.
Striking exactly where you need to is essential. If you're pitching a product to the masses, it comes across as very spammy and won't do much good. Though if you're just looking for a ton of new fans and/or leads, then holding a promotion or some method to attract more people is a good move. To specifically target group X over Y and vice versa, you'll have to acquire the right tools for the job. We'll touch on that more below.

Step 3: Deliver What's Expected
When developing your content for release, it's important to focus on delivering what's expected. For a better idea of what this means, think about pitching a product to someone. For a person who wants a certain product, what do you think they're looking for? They have a specific problem, and it's your job to provide the specific solution. You have to convince this person why your product is worthy of their time.
However, you don't need to sell here. Your goal should simply be to present something that's intriguing and that interests the user enough to follow through. You want to get them into a funnel by making them a lead. Once there, you can use email marketing and other methods to hopefully convert them into customers.
To start out with your content that's geared toward creating these leads, it's all about piquing interests and lighting a fire under people's feet. Make it known that you provide the solution to their problem, and show them where and how to find it.

Step 4: Invest in the Tools
Once you have set your objectives, decided which demo to target, and understand the type of content you want to create in order to drive people to a defined action, you now need a way to create ads, streamline (and/or schedule) content, and manage your entire stream. This is where a little investment goes a long way.
Think about Facebook ads for a second. There are multiple types of ads here, and over a billion people using the site. Having a great ad-management app is essential to your success. It can help you save time and money. For those of you with pages on Facebook, profiles on Twitter and Google+ and other social outlets, you should think about content-management systems that allow you to schedule content, track engagement, etc. Carpenters don't frame with plumbing tools; everyone needs the correct tools to do a specific job.

Step 5: Track Your Progress
Launching your campaign after following the steps above is only half the battle. Unless you know how your campaign is actually performing, you'll never know whether to change something, add something, or to abandon something before it drains your wallet and cripples your brand reputation. There are many ways to track your progress. Facebook has an Insights section, your ad-management app and content-management systems will allow you to see various metrics, and there are many sites and services to help you keep track. What you really need here is an idea about what you should be tracking.
What you're looking to track are things like:
Number of overall visitors
Unique visitors
Engagement rates (shares, likes, comments, etc)
Which pieces of content have more engagement (votes, shares, etc)
Net fans/followers
Responses
Overall views and breakdowns of views
CTR
These metrics tell you how many people are viewing your content, your pages, and how many people are engaging with your content. Most importantly, they tell you which pieces of content are the most engaging, so you'll know what's working and what isn't.
To go from a beginner in this field to launching and operating a successful social campaign takes a lot more than an article. Even a series of books couldn't hold a candle to one week's worth of real-life experience. So what should be important for you right now is to use this information to start up a campaign. Start slowly, act very precisely and measured, see what the metrics tell you, and adjust accordingly. Before you know it, you'll be an old pro at social media marketing.
See also: 5 Creative Social Media Campaigns of 2013