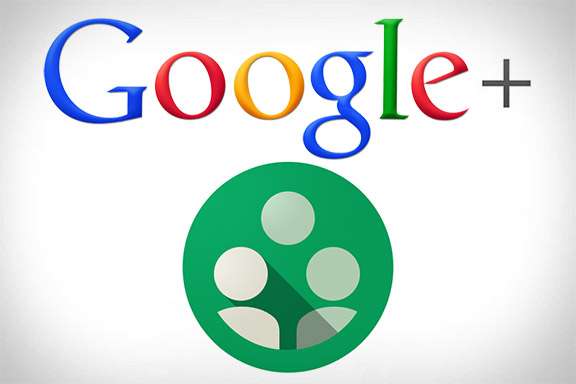 If you are an active Google+ user, you probably know about some important profile and page updates that Google+ launched at the beginning of this month. To find out interesting people, news or simply to discuss a lot of issues in some of your favorite areas of interest, you can join a Google+ Community.
One of the problems most of the Google+ Community members encounter, is that if you wrote a post in more communities, this post is also show in your public stream and on your profile several times. So, how to hide community posts from your Google Plus Profile?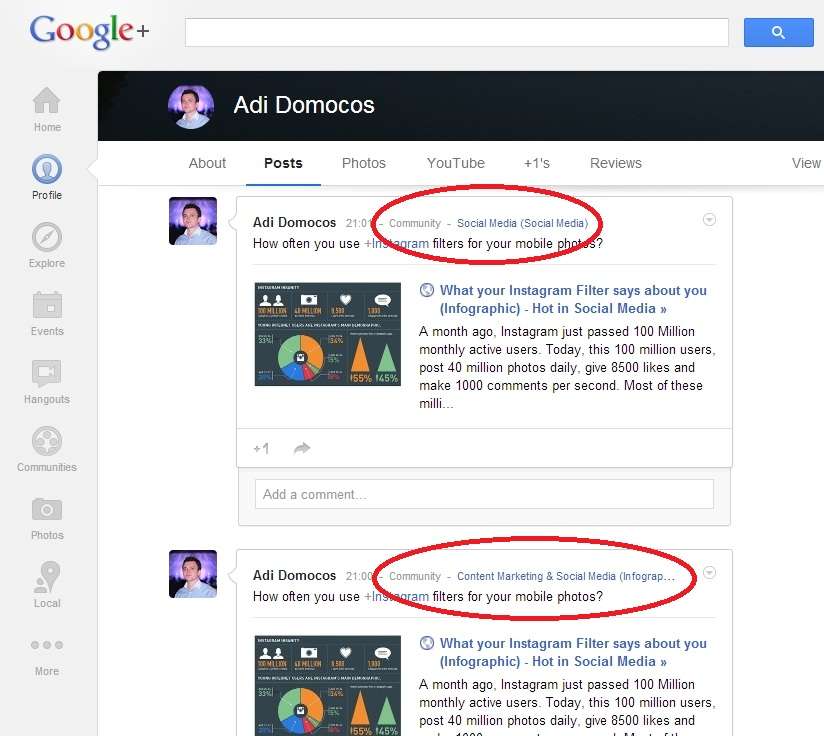 You can hide community posts from your Google+ profile in this 3 little steps below:
1. Go to your Google+ Profile Settings (or click here: https://www.google.com/settings/plus.)
2. On Google+ tab from settings, find  the paragraph called "Profile" and click on:  "Show your Google+ communities' posts on your profile." to uncheck  the setting
3. Go to your Google+ profile, refresh the page and you will see that your Google+ community posts will not be on your profile or on your public stream.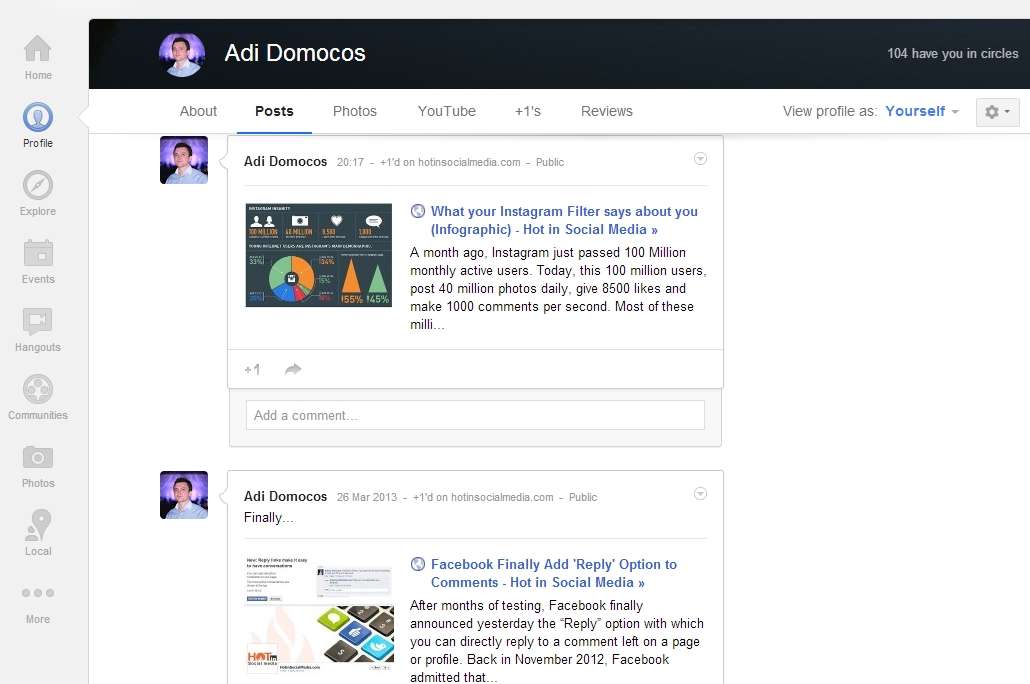 On the same topic: 7 Benefits of Using Google+ For Your Business