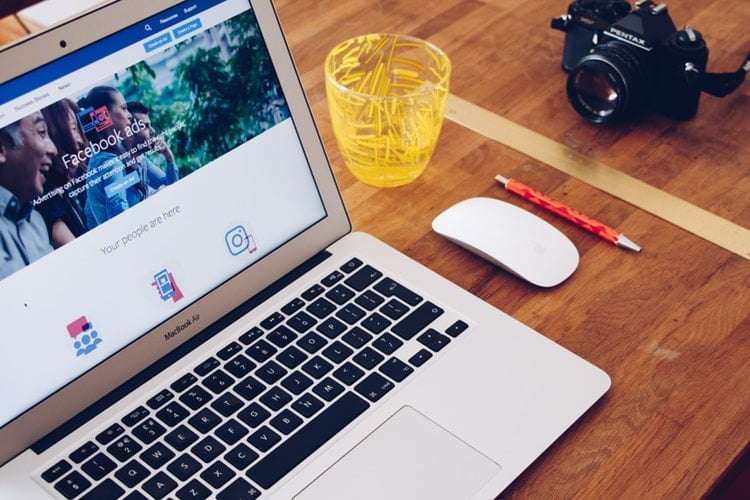 Growing the contact list is in every marketer's main goals. That's because, in email marketing, your reach depends on the number of contacts in your list. The more subscribers you have, the more people will receive your marketing messages, which means more leads to convert into customers.
It shouldn't be hard to grow your email contact list in your email marketing automation software when you know how to maximize the opportunities. Offline, businesses collect email addresses in paper sign-up sheets or surveys in physical stores. Meanwhile, online sign-up forms on company websites are effective in capturing the contact information of visitors. But, not many businesses know how to leverage social media in growing their email contact list.
Most businesses are obsessed with growing their social media followers. But, how many of these followers actually convert into customers? Are these numbers helping your business reach your sales and marketing goals? And if at some point these people unfollow your social media page, then they are gone forever.
Don't let your business lose a single lead just because you failed to get the email addresses of your followers and audience. Be sure that you are able to convert them into email subscribers. Likewise, use social media to find new email subscribers whether they are your followers or not. Here are great strategies you can implement.
---
Grow Your Email Marketing Contact List Using Social Media
---
Add social sharing buttons to your email campaigns
Using social media to grow your email list can be as simple as adding social sharing buttons in your emails. People love to share interesting content today. So when your recipients find your email interesting, there's a big chance that they will share it with their social media network.
Be clear with your call-to-action though. Recipients might confuse your social sharing buttons with social buttons for following.
Collect subscribers using the Facebook sign-up button
A Facebook business page is so popular today that it's almost a necessity for companies to have one. If your company does not this have yet, it's time that you create one because it's a good way to grow your email list.
The Facebook business page features a call-to-action button which you can set up for different goals.
You can find this at the bottom right corner of your cover photo. Just click on the "Add a Button" to start setting it up.

Click on "Contact you" for the drop-down menu, and then choose "Sign Up."
Next, drive your customers to a website page where users can sign up for your newsletter or an exclusive offer using their email address.

Show your followers what they are missing
Being an email subscriber has its perks—from getting exclusive offers to being the first to know about your future promos and sales. Use this to encourage your social media followers to sign up for your newsletters. You can share parts of your weekly newsletters or email campaigns to give them an idea of what's in store for them when they sign up.
Be sure to pick your most attractive email perk to motivate sign-ups.
Promote gated content on social media
People today don't easily give their contact information unless they get something in return. So, some businesses offer premium content that can be downloaded in exchange for personal details, including their email addresses. It's also a great way to build credibility and provide value to your audience. Your gated content can be a comprehensive guide, product tips, and tricks, or whitepapers.
Use your social media pages to invite your followers to download your gated content. Share the link on Facebook, Twitter, and LinkedIn to spread the word about it. If users find it useful, they will be willing to give their email address to access your content.
Leverage LinkedIn and Facebook groups
Social media groups gather like-minded individuals in one virtual space where they can interact, exchange stories and build a network. It's also a perfect venue where for you to find users that match your target market.
Using social media groups to build your email list works in two ways. You can create a LinkedIn or Facebook group and grow its members by inviting users. Encourage discussions among members by sharing articles and posting thought-provoking questions. Once you have gained their trust and
established your authority, it's time to invite them to join your email list so you can send them more exclusive content or offers that will benefit them.
If building your own social media group is a bit painful to do for you, you can start by joining a group designed for your industry. From here, you can establish your credibility by engaging in conversations,
sharing relevant content and becoming helpful to members before inviting them to subscribe to your newsletters.
Here's a sample LinkedIn group created by MarTech Advisor: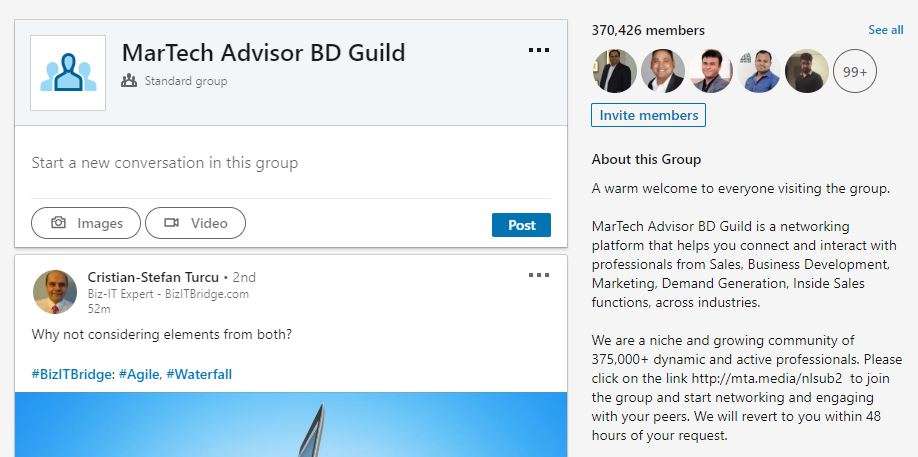 Conduct a social media contest or give away freebies
Everyone loves to win prizes and receive freebies. Come up with a creative contest to excite your social media followers and encourage them to join. Be sure that part of your mechanics is to sign up for the contest using their email address.
You can partner with social media influencers in your niche to leverage their huge following as they promote your contest. Think of a catchy hashtag for your contest to promote it across social media channels. A creative hashtag can make your contest and brand stick to their minds. To spread the word further, you can also encourage your followers to share your contest on their timeline for more chances of winning.
Host an online event or webinar
Online events and webinars are a thing now. Unlike gated content, it's more interactive and engaging since attendees can throw their questions which you can answer right away.
Set up a webinar or an online event that your target audience will find valuable. When promoting this, be clear with your topic and the problems that you want to address. Don't forget to create a successful event invitation and ask attendees to register with their email address. You can also email them a reminder one or two days before the event to ensure their attendance.
Be sure that your attendees will indeed find your webinar or online event beneficial to them or it could backfire to you.
Use your Twitter bio
Your Twitter profile shouldn't just tell things about yourself. Use it to encourage your followers or profile visitors to take your desired action like signing up for your newsletters or attending your webinars. It's easy and simple to do but it can give you amazing results, especially if your Twitter audience is highly interested in your business.
For example, Social Media Week used their Twitter bio to drive followers and profile visitors to their conference page where they can sign up to attend.
You can also do this on Instagram!
Use Facebook Ads
The beautiful thing about Facebook ads is that you can be granular with your targeting to reach your desired audience. This is because Facebook owns a huge amount of information about their users, including their interests, location, demographics and more.
Take advantage of this by boosting your gated content on Facebook to widen its reach and be visible even to non-followers. Set up a good targeting strategy to reach only users who are likely to download your content.
Another strategy you can use is Lead Ads. This ad makes it easier to capture the contact information of users by not having them leave Facebook to sign up. It has an autofill feature that automatically fills the form using the user's details.
Use SlideShare to generate leads
Not everyone knows that SlideShare can be a good lead generation machine. If you have been posting your presentations on SlideShare, you can use them to convert your readers into email subscribers.
Using its built-in lead generation tool, you can add a customized lead form in the middle of your presentations, which users need to fill up to continue. If they find your content interesting, they will not have second thoughts about completing that form.
Add URLs in Youtube videos
Videos are dominating social media, and people love watching them for new knowledge or entertainment. If your company is producing video content and uploading them to Youtube, be sure that you maximize your effort by inserting your CTAs and URLs that encourage viewers to subscribe to your email. You can post it in the text description of the video.
Pin your lead magnet
Social media platforms like Facebook and Twitter now allow you to pin a specific post so that it stays on top of your page. Use this feature to pin your lead magnets such as an ebook or webinar. This way, your profile visitors can easily spot it even when it's posted days or months ago.
Conclusion
To be competitive in email marketing, your email cannot be on its own. You need to be open to integrating email marketing automation software with other digital channels. This helps in strengthening your email marketing performance, including growing your email list significantly.
What you have learned here are just a few of the many strategies you can implement. The possibilities to grow your email contact list using social media are endless. You only need to be creative and resourceful. So, good luck and grow that email contact list!
See also: How to convert your social media followers into email subscribers?