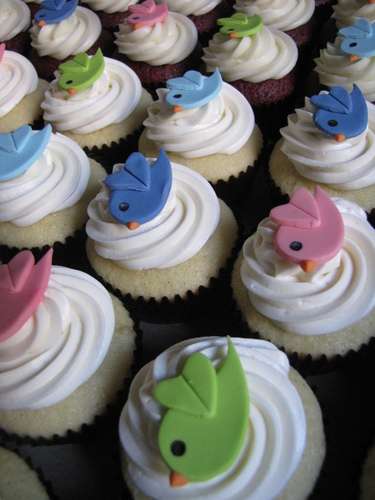 With over 200 million active users, Twitter is one of the most popular social networks online. That means the site has great potential for businesses. Whether you're looking for new customers or want to better connect with your existing clients, Twitter is an amazing resource. You can give followers updates on your business, post interest facts and interact with others in your industry.
One of the best measures of success on Twitter is the number of followers you have. Whether you've been using Twitter for a few days or a few years, chances are you'd probably like to have more Twitter followers. The higher number of followers you have, the more influential you are, and it will be easier for potential customers to find you. Unfortunately, gaining new followers can be a bit tricky, especially for niche businesses who have a smaller customer pool. However, there are a number of things you can to increase your impact. Here are a few ways to gain more followers on Twitter.

How to Get Your Niche Business More Twitter Followers
1. Time Your Tweets
You probably already know you should be tweeting several times a day, but when you tweet may be more important than how often you tweet. Posting content at the right times of day will help you attract more attention. Your posts will be more likely to be retweeted and seen by more users. As you probably already know, the more retweets you have, the more followers you'll likely gain. The best times to post may vary, but in general midday, late afternoon and earlier evening hours are a safe bet.
2. Find the Right Followers
For niche businesses, it's crucial to connect with the right people if you want to expand your influence on Twitter. If your business sells precast concrete products, it probably won't do you much good to have a lot of followers in the publishing industry. Although they may be interesting people, they may not be very helpful in advancing your business.
Finding the right people on Twitter can be hard, but fortunately here are tools to help. Followerwonk is a great application for finding Twitter users who share your interests. You can search for users based on keywords and influence on Twitter. Also, don't forget to optimize your profile so that other users can find you, too.
3. Keep Up to Date on Trends
Tweeting about trending topics can help you generate a lot of buzz. This is especially true if a trend is related to your industry. Fortunately, it's easy to find out what topics are trending on Twitter — they show up on your homepage. Tools like Bottlenose can also allow you to see which particular topics, people, etc. are most relevant to your business at that time.
4. Participate in Tweetchats
Similar to how you would connect with the online community by writing on trending topics, you can engage others by participating in tweetchats. Tweetchats can be about virtually anything — for example #BlogTrends is a chat for bloggers. Being part of the tweetchats in your industry will do several things for you — it will help you establish yourself as an authority in the area, connect with people in the industry and expand your influence. You might even consider hosting your own tweetchat.
5. Tweet at People
You can respond to another person's tweet in two ways: 1) reply to the tweet directly, or 2) tweet at the user. Of the two, tweeting at someone is a far more effective strategy. When you reply to a tweet, only people who follow you and the other user will see it. In contrast, if you tweet at someone, all of your followers and the other person's followers will see the tweet. Since you'll be seen by a lot more people, there's a better chance some of them will follow you.
6. Hold a Contest
Contests are a great way to engage new users on Twitter. Who doesn't love the chance to win free stuff? Holding a contest is easy — when many businesses hold contests every Twitter follower is eligible. This encourages more users to follow you on the site. You'll select a user at random to win the prize.
What are some of your favorite ways to gain more Twitter followers?

See also:  How to Get More Retweets