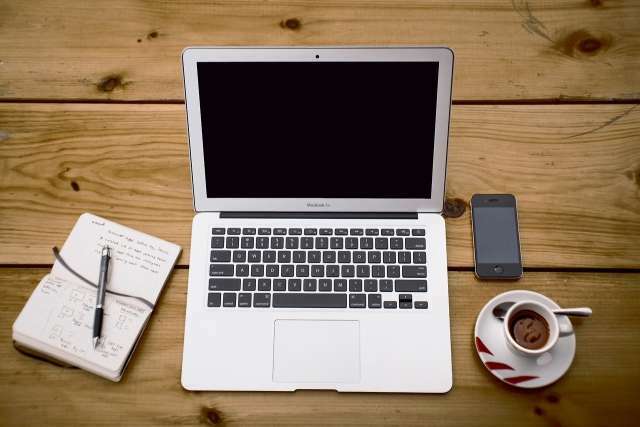 Understanding how to do advanced social media searches can put your company head and shoulders above your competitors. The benefits of using these searches are many. Not only can you keep abreast of how your social media efforts on behalf of your clients are paying off, but also you can get a leg up on finding good candidates for jobs, follow hot social trends, stitch together successful public relations campaigns, and build your personal and business networks. Those who understand the importance of such searches are bound to provide better service for their clients.
Here are some tips on how to do advanced social media searches and how they can help your company.
1. Twitter
Twitter offers a number of funnels that can help narrow down searches, all of which are served up in real time. You can filter by location, which can help when researching or targeting a campaign for a client in a certain city. You can also filter search results by name, either to see what a person has tweeted or to see what's been tweeted about a certain person or business. This is helpful in tracking social mentions of your client.
A particularly interesting feature is the ability to filter by questions. You can also filter out results that do not contain any links, or filter out retweets. By using these options, you can often find reviews or opinions from customers that can be used in testimonials or advertising for your company.
2. Facebook
Facebook can be a valuable but sometimes frustrating search tool. Basic searches require that both terms in the search are matched; the problem with that is that the person or group you're looking for may not use all the descriptors in their title. Try this trick if you want a broader search for two terms: Use a hidden operator. Say you are looking up "deer traps." You can search for "deer" or "traps" or both using the search query "dear | traps."
Also keep in mind when you do a search that the results are determined in part by your social connections. Facebook looks first to friends and friends of friends when coming up with your search results, which may be helpful when you are looking up certain terms. You also cannot search by location. Facebook is working to address concerns about those limitations.
3. LinkedIn
As you might expect of a business-based social media site, LinkedIn is most useful for career-related research. One of the most useful LinkedIn search tools is within the LinkedIn specialized group section. It allows you to search through questions that have been asked in these groups using the polling feature. You can scroll through dozens or even hundreds of answers to these questions from users whose profiles are similar to you or your business, which can help you generate ideas for PR campaigns, find new content marketing opportunities, or locate candidates for a job opening.
Another great search option on LinkedIn will connect you to the customers of your own clients using second-degree connections. If you search out these people, you have a great chance to make a first-degree connection based on your shared interest in a topic or business group, offering the opportunity for sales conversions.
4. Pinterest
Pinterest is still the baby of the major social media sites, and as such its search options are not as advanced. Still, over the summer the site did add a new feature that allows users to search through their own pins for images by clicking the "Just my pins" button when you do a search.
This is useful to businesses for two major reasons. First, it helps you keep track of what you've already put on your boards so that you don't repeat pins, a silly mistake that makes a company appear unprofessional. And two, it allows you to quickly locate past pins and see how many comments and repins they have received. It may spark ideas for future campaigns if you discover a pin that's getting a lot of traffic.
5. Instagram
This photo site has seen traffic soar over the past year, following its purchase by Facebook. It's a valuable resource for forging connections with customers through more whimsical and artistic posts. Webstagram is a great resource for doing advanced searches on Instagram. You can search by terms or check what the "hot" images or "photo of the day" are to get a pulse on what's trending on Instagram.
That can help your business turn around a quickie campaign based on a trending term or tied into a photo of the day. You can also track how your clients' photos are being viewed on the site for analytics reports.
6. Topsy
Topsy is essentially Google for Twitter. It searches results based on what the most people are talking about on social networks in real time, offering a snapshot of what's hot and where. This can be a hugely useful way to track the popularity of your latest social media or public relations efforts.
For example, if you produced an infographic for a client that you're hoping will go viral, you can look it up on Topsy to check how it is trending on Twitter, forming the basis for an in-depth report to your client on how the campaign is going.
7. Hashtags
Hashtags were once the purview of Twitter alone. But the catchphrases became so popular that they soon expanded to other social networks. Facebook recently began tracking hashtags in statuses, and most search engines now allow searches based on hashtags.
Perhaps the most useful thing about hashtags, though, is the insight they offer into what's on people's minds. It's almost like social media does market research for you. A quick look at trending hashtags lets you know what topics are of interest to people right at this moment. For example, on Thursday nights you're likely to find the term #Scandal trending, based on the hot ABC TV show. A smart company might base a Thursday night campaign around that hashtag to take advantage of all the anticipated traffic.
See also: The 2nd Largest Search Engine on the Internet (Infographic)