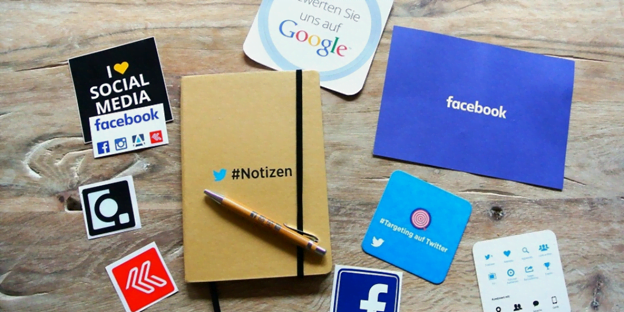 Social network traffic is not easy to convert into customers. It is one of the most cost-effective marketing channels which has two types of audience base:
Inactive audience who are just numbered in your network
Enthusiastic audience who are interested in your offers
So to make revenue trickle in from this versatile audience base, it will need the right tactics with perfect execution.
In this post, you will be able to learn 7 proven techniques that can eventually turn your social media traffic into a huge base of paying customers. Enjoy!
How to Convert Social Network Audience into Paying Customers
1. Building up long term strategy
Planning is the very first thing you do before you jump into profitable SMM (Social Media Marketing). Find out the answers to the following questions:
What is the purpose of your existence in the social media?
What will be your core message to the users?
What kind of contents will you share?
What will be the keywords you will use in your content?
The answers to these questions will be the materials to build a concrete strategy to achieve your goal on social networks.
2. Create elements that drive clicks
When your posts are just viewed and scrolled down, that means your content lacks the analysis of the 1st point I explained. You did not use triggering keywords, the right message and neither analyzed what your audience likes.
So to have your audience click with the intention of purchase, here are some cool techniques you can use:
Make sure your content is free of typos and grammatical errors
Make sure your content is not annoying and creates enthusiasm
Make sure you add an image that speaks not just show
Make sure you are not trying to sell but trying to help
Make sure your mention benefits of your offer are not let the user decide if it's good or bad
On social networks, the users are the king, not the content!
Your audience will expect you treat them like people and not as a money making machine. So your contents must have limited sales tone and maximum helpful approach.
3. Redirect the traffic to the right place
Your audience base in social networks is full of different types of people. They all have their own requirements and that will vary. So when you bring them your offers, that may not satisfy all if it's in the same format with the same message.
So here are some techniques you can use to distribute your traffic for maximum conversion:
Use landing pages with a particular message that reflects your add
Use different versions of landing pages in different slots of a day, occasion or festival
Use altered versions of landing pages for different social networks. A different design with a different message for each social network
Landing pages are great ways to push the visitors to take an action. Most of the company's use different landing pages for their traffic what they get from SMM. It enhances the chance of purchasing more.
4. Make your websites and landing pages fully optimize
This is a vital area where all your efforts may either succeed or fail. You manage to get sale ready clicks to your pages but due to the lack of UX, content, design and technical issues, your customer may abandon the purchase. Now that's horrible!
Here are some important techniques you can use to fix this:
Page loading speed must be top notch and quick
Using wide spaces correctly and smartly on the page
Must be accessible by all devices
Contents must be readable and limited. Must stick to the offer.
Must ensure no unnecessary elements are visible on the page of the offer
These are the most common techniques that work for almost all web pages. You may also follow these UX tips to enhance the user experience for converting your traffic into paying customers.  Yet, make sure you also look into the color combination, logo placement, data fields of the order form and page session as well.
5. Post contents on the right time on social media
Scheduling the contents for the correct time is significant for conversion. Your audience is available most of the times during a day but not active. There is a particular time slot when people are energetic on social media and that's the right time to reach them with your offer.
Here are some recommended time slots to reach out on social media-
Best time to post is from 8 Pm to 7 AM
Best day to post is Wednesday and Sunday
Keep in mind that this schedule may differ depending on demography. So you must analyze the best time to post on social media before you post anything.
6. Respond to all inquiries real time and humanly
Do not expect your audience to buy from you unless they trust you or find you reliable. Hence, your interaction will play a significant role in building that relationship with your audience.
Here are some basic tips interact on social media:
Mention a time frame of getting back to every message. Keep it public so everyone can see it.
Maintain the timing strictly. Do not ever miss the time to respond which you promised.
Make your messages polite, short and helpful. Don't say no the face. Give alternatives.
Make sure your messages are not auto generated and entirely human
As much as your audience will talk with you, the more trust they will gain. Thus, the possibility of converting into a paid customer will increase.
7. Avoid terrible mistakes which others do
Mistakes are bound to happen and it teaches us a lot too. But not repeating them and staying cautious is the key to succeeding in SMM. So here are some don'ts which you must avoid:
Being lazy and making your posts look dull
Making posts too lengthy (According to a research by Jeff Bullas, an ideal post length is 80 characters)
Liking and sharing your own content
Including many links in a single post
Still, mistakes of new types will always bother you. But not repeating it will help you to make your social media audience more ready to buy from you.
Final Thoughts:
Converting social media traffic is tough because we make it tough. If we analyze data we can see that how easily people are getting significant amount paid customers from their social networks. I have studied that business and concluded my findings here.
So what are you waiting for?
Start applying these techniques and start to convert social network audience into paying customers, right away.
See also: 5 Tips to Convert Social Media Communities into Customers