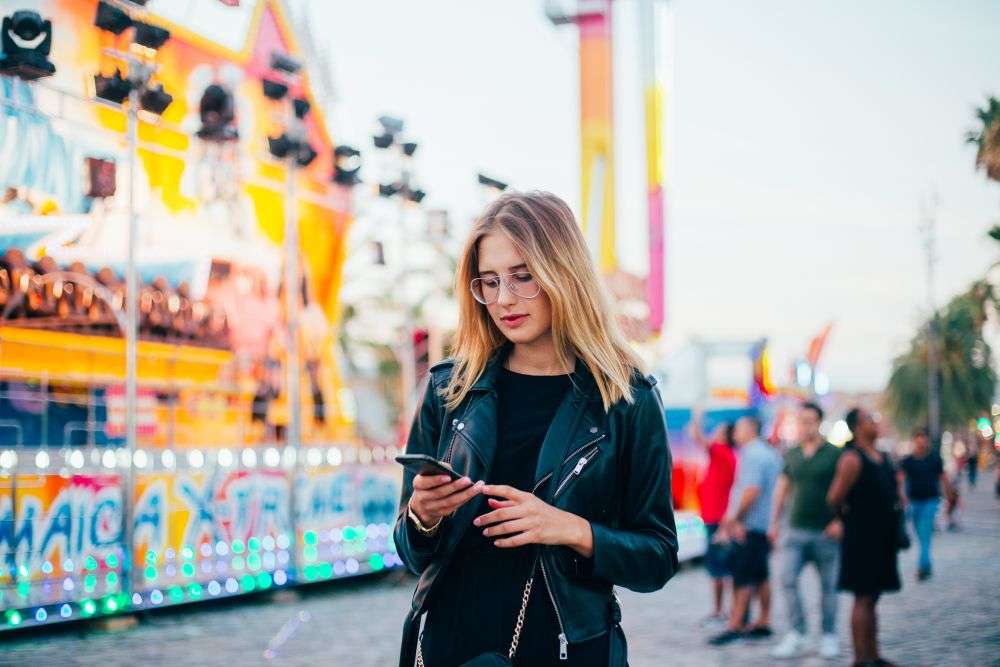 Whether you've been on Instagram for years with little success or you are just now bringing your personal brand to the platform, trying to become an influencer may not just seem unlikely–it can feel impossible.
With more and more influencers popping up every day, it may seem like becoming an influencer is a risk you shouldn't take–but you'd be wrong.
It's About More than the Numbers

The only thing standing between the average Instagram user and an influencer is a medium-to-large, quality Instagram following, and strong brand identity. Micro-influencers have anywhere from 10,000 to 500,000 followers, while influencers tend to have a following that is in the millions.
While a following of this size automatically sets your Instagram apart, being an influencer is about more than the numbers, as anyone can buy Instagram followers. Buying fake followers is not the way to go, either.
Not only will you have a following who won't interact with you, but you could also get caught if there are too many bots and fake accounts following you.
The following tips for becoming an influencer will also serve you as you grow your business.
How to become an Instagram Influencer?
1. Create a Strong Brand Identity
Finding success as a small business owner is as difficult as finding success as an influencer.
However, individuals that have made themselves into influencers did so after creating and developing a strong brand identity, which serves them both online and offline. For an influencer, their identity IS their business. By zeroing in on creating content that further solidifies their identity, they are able to turn themselves into a marketable brand.
One of the best ways to establish your brand identity is to be consistent.
Obviously one of the key components of a good Instagram strategy is consistent posting, but you also want your messaging to be consistent. No, you don't have to adhere to a theme constantly, but creating posts based on or showcasing your values is a great way to build a strong brand identity.
Brand values are very important nowadays as users and customers place a greater emphasis on learning about the people and businesses they interact with, instead of just looking at their offerings.
2. Set Yourself Apart
Many people on Instagram have quality content, but they aren't getting the level of engagement needed to set them apart. Instead of having their posts liked and shared by thousands of people, they settle for a few comments here and there from friends, family and a few other strangers on Instagram. While this is the story for most Instagram users, it doesn't have to be yours.
Re-evaluate your content strategy. Are you posting the same type of content as other influencers? Is your content something your followers actually want to see?
If you haven't already asked your followers for their feedback, take a second and do that.
And it doesn't just stop with Instagram posts!
With Instagram stories and Instagram LIVE, influencers now have direct access to their audience – and vice versa. Post a story with a poll or a comment box. Ask your audience if they like the posts you've been creating or if they'd prefer something else. (As a bonus, if they message you, you can respond and begin building a personal relationship with them.)
Caption: Take influencer, @iindiefoxx for example. She connects with her audience and utilizes IG's features by asking them for their feedback, and if they want to view her vintage collection through IGTV or Stories.
3. Boost Your Engagement
Growing your engagement is the game-changing catalyst that will transform you from an average Instagram user to a micro-influencer or influencer. Why settle for a few likes here and there when you can take this platform to the next level? With certain Instagram marketing services and tools, you can organically grow your small following into one that is filled with users that will like, comment and share your posts and stories. Regardless of how many influencers are already on Instagram, anyone with a unique personal brand will always attract others.
Like we said earlier, it's not a good idea to just buy followers. However, there are some tools that will help you get real followers for Instagram who want to follow you. These users choose to follow you because they like your brand, your identity and your feed. Because they choose to follow you, they are more likely to actually interact with your posts and engage with your questions.
Benefits of Becoming an Influencer
Many people that become influencers do so for clout and money. While these are definitely bonuses, there are other benefits to becoming an influencer:
1. Connecting with a Community
In addition to the monetary perks of being an influencer, you'll be able to find a community that identifies with and supports you. As you continue to find your audience, you'll meet more customers, collaborators, and people that look to you for inspiration.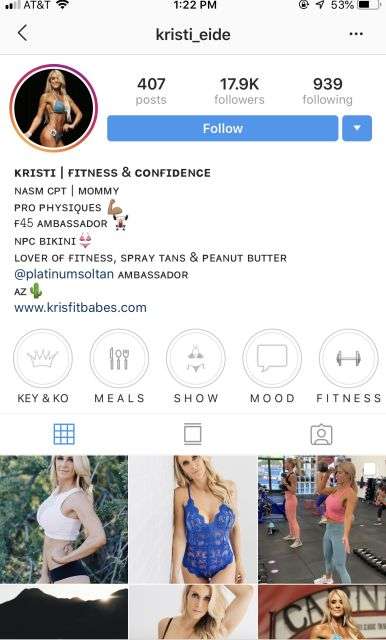 Kristie started with a following of 2,000 Instagrammers and an interest in fitness. After she made the decision to become an influencer, she sought out the services of the Instagram marketing tool, Kicksta, to help grow her following to 12.3K. She now has a community filled with people that she wouldn't have become connected to otherwise.
2. Gain Social Credibility
Kristie's story is similar to many new influencers. She was consistently posting quality content, but she didn't have the following to be classified as an influencer. Once her following grew, Kristie increased her social credibility. While follower numbers don't mean everything, they have certainly become an indicator of accounts that are worthwhile to follow.
This social credibility is what helps you really launch into the influencer world. As brands come across Instagrammers with high credibility and strong identities, they begin to offer partnerships. For Kristie, her growth in social credibility led to a meal prep company sponsorship and photo shoots with other fitness brands. Even if being an influencer isn't your end goal, building this credibility is a great thing. Kristie plans to launch a business based off of the needs she's seen in her community. By already having this following and credibility, she is setting herself up for a great start.
3. Becoming an Industry Leader
Most people tend to think becoming an influencer is too difficult because there are already so many on Instagram. The reality is that niches on Instagram are as saturated as other industries are outside of the social media site. By building a brand on this platform, you'll be able to establish yourself as an industry leader. This status serves to benefit you, both on Instagram and in the real world.
Begin by choosing your industry. Maybe that's fitness, like Kristie. Or maybe you're more into fashion and beauty products. Maybe you love to travel and want to bring your followers along with you. Whatever industry you choose, do so because you love it. The key to being a great influencer is to be authentic, so you don't want to have to fake excitement over your industry every day.
Then, as you explore the industry a bit more, think about how you want to niche down. It can be tempting to say "no, I'm a travel influencer, and I want to appeal to everyone who likes to travel." This desire to stay broad actually comes from a place of fear, and it's going to hurt you in the long run. It might seem counterintuitive, but by narrowing your focus, you can attract a better, more engaged audience. Kristie, for instance, has niched down to serving moms and providing them with the fitness information they need.
Things to Keep in Mind
Stay True to You
Influencers can certainly make a nice income depending on the partnerships they create, but you need to be smart when selecting brands to showcase. Remember your brand identity? That's one of your biggest selling points as an influencer. Make sure that you don't partner with any brands or businesses whose products you don't believe in or whose values contradict your own. Followers can pick up on this disconnect and might stop following you, depending on the situation.
Be Prepared
One of the great perks of being an influencer is having a lot of flexibility. It's important to remember that it's also a lot of work. While it can certainly feel like you can take a last-minute trip or grab lunch with a friend in the middle of the week, it's important to plan ahead to make sure you can take advantage of this bonus time.
Spend some time at the beginning of the month (or week, whatever works for you) to consider what content you need to publish during that time. Whether you want to use a free or paid scheduling service (check out examples of social media management tools we reviewed over here) or if you prefer to personally publish all of your content, it can be a good idea to work ahead on creating your posts. The flexibility of being an influencer is one of the best parts. You wouldn't want to have to turn down an invitation because you have to create a new piece of content that day.
Sure, there will still be content you'll need to make spontaneously, whether that's stories, live posts or just an impromptu post for your feed. Not everything can (or should) be prepared ahead of time. It can be nice to know, though, that you have a post or two ready to go if needed. Plus if you do choose to do something fun in the middle of the day, that can often make for captivating, interesting story content.
Start with a Good Profile
This might seem obvious, but it's a really good idea to spend some extra time creating or editing your profile. It's time to remove that random reference to something one of your friends said or that quote that you loved that you put in your bio when you first started your account. Instead, include a mention of your industry and a clever story, if it makes sense. You want your bio to be memorable and make people want to follow you.
Then, spend some time thinking about or playing with the overall look of your page. Think about whether or not you want to use a particular editing theme or preset. This can certainly change as you grow and evolve, but by thinking about it from the beginning, you can start off with a clean, cohesive-looking account.
Also, start thinking about your content schedule. Posting consistently is key, both for Instagram itself and for your followers. But how often do you want to post? Daily is probably the most common, but some people post a few times a week, others post multiple times every day. Some people even post multiple times in one day, but only a few days a week. Again, this can certainly shift as you adapt to your following and as you grow, but it's always good to start with a plan. (Also, when you're making these decisions, remember that it's also important to post on your stories multiple times per day if that's what your audience likes! Make sure you don't commit to too rigorous of a posting schedule.)
Should You Become an Influencer?
No one knows what the future of influencer marketing holds. Believe it or not, influencer marketing began as early as 1931 – or earlier. Have you ever seen a Coca-Cola commercial with Santa Claus? People loved Santa, and Coca-Cola capitalized on that to increase sales. Chances are, Santa was one of the first influencers!
Influencer marketing has changed a lot over the years. In just the past nine years, though, since 2010, it has grown quickly on social media. Using social media influencers is a good strategy for brands right now because it's working. Millennials and Generation Z want to see a social proof before they purchase anything. When products and brands appear their feeds, those brands seem more trustworthy.
Whatever your aspirations are for Instagram and whatever the future holds for influencer marketing, becoming an influencer isn't a bad choice. Building a strong following, becoming an industry thought leader, building credibility and establishing your personal brand identity are all great reasons to pursue becoming an influencer.
hotinsocialmedia.com uses affiliate marketing tools. By purchasing through the links above, our site receives a commission from companies that we promote. You don't have any extra cost and you have the chance to support our website.
See also: How to Use Instagram TV Like a Pro in 2019?