Do you know Facebook Messenger is a great tool for communication and business? As a business consultant, one of the most common questions asked by my fellow clients is how to use Facebook Messenger for business?
With the technology today, the latest hype around Facebook Messenger is the usage of chat bot. But today's topic isn't going to cover that entirely. I'm going to give you a quick overview of how you can use Facebook Messenger for business.

What is Facebook Messenger?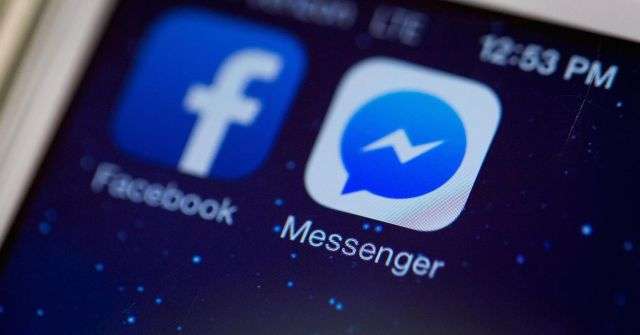 Photo credit: CNBC
Facebook Messenger is a cool tool that allows you to connect with others within your contact. Imagine those days we have the short messaging system (SMS) and then come the birth of Blackberry Messenger (BBM), WhatsApp and Facebook Messenger.
With Facebook Messenger, you can now send messages to anyone within your circle (your contacts) or people who are not within your contact.
Where is Facebook Messenger?
Here's what it looks like when you use the desktop version.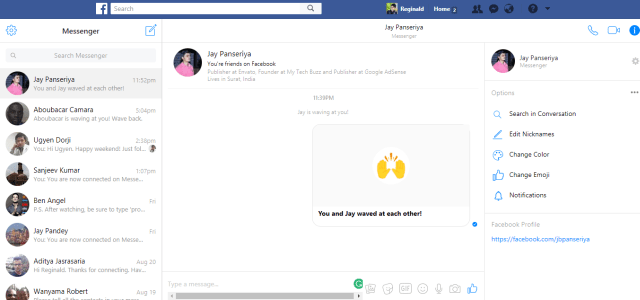 And here's what it looks like when you use the mobile version (Android base).



Click on any of the names or contacts and you will automatically be able to send messages across.

What can you do with Facebook Messenger?
Pretty much a lot of things. For starters, you can use this as a way to say "Hi" for your new contacts. By default, you can use the "Wave" option to start a conversation instead of using the started "Hi" or "Hey".
With Facebook Messenger, it comes with three default tab on the top, namely Messages, Active Contacts, and Groups.
Messages
This is where you find all the Facebook messages under one tab. At here, you can easily start a conversation or browse through the previous conversation. At this point of time, Facebook messages will be available forever and all you need is to scroll them down.
Active Contacts
This tab allows you to discover friends (within your list of contacts) that are currently active. When it comes to starting a conversation, you are probably going to get a higher chance of getting a response back when you contact them when they are active.
Groups
With Facebook Messenger, you can add your contacts into Groups and blast them off with one message. Of course, this is not really popular nowadays as many people consider this as pure spam. Personally, you can do this with your close friends or family members but avoid doing this with everyone. You are going be flagged a lot of time for this!

Bonus: Integrating Facebook Messenger with SMS
Do you know that you can easily integrate Facebook Messenger with your phone's SMS? Personally, I tried this feature for some good months and I can tell you that it is really good.
I can easily disable my Messaging app and focus only on Facebook Messenger which helps to save battery by the way. It works well because it is really simple and doesn't cost you any extra cost.
On the downside, I felt that it is a little messy as all my messages are lump into one platform. If you like to have all your messages under one roof, then integrating with Facebook Messenger is a good move. However, if you like things to be very clear and uncluttered, consider going separately may be the best option for you.

See also: Top 5 Features Facebook Messenger Users Should Know