The puzzling world of the internet is now a crucial part of our lives. We use it on a daily basis and it's simply impossible to picture how life could have ever been possible without it. How many times a day do you say to yourself "I should google that?" Can you even recall the number of times you found needed information through Google?
Guess what – everyone else thinks the same way, as this is important in business when dealing with customers and consumers. When they're curious about a business, they google it. If you have any type of commercial enterprise running – whether local, national, or international – you absolutely need to make it look good online. But just being present online isn't enough, you have to have a digital marketing plan, a strategy for how to run your website and launch your business project to the stars.
This is where digital marketing comes in. Being the most optimal way to grow your business, digital marketing increases your reputation, getting you new customers who use social media to expand your influence. Read on to see different ways digital marketing can be used to help grow exports and expand internationally.

How Businesses Can Utilize Digital Marketing
Choose a good hosting provider
The very first step on the path of digital marketing is to choose a website hosting provider that suits your demands. Two crucial factors that affect loading speeds for any website are hosting provider's bandwidth and disk capacity.
If your plan is to build an international business and advertise abroad, the best hosting providers are Bluehost and GoDaddy. These two have specific plans targeted at different types of websites, including websites that plan on marketing their services out of their home country.
Website creation
Now that you've decided on a hosting provider and domain name, it's time to start making your own website. Again, we have two main points to look after overall design and content. Your content will attract customers to your website, but the design will have them stay. Ideally, you want the website to be easy to navigate and present information clearly.
When combined, quality content and pleasant design make for an amazing combination that will have your clients coming back over and over again just to spend time on the website. The art of digital marketing doesn't stop with making a website, though. There are several other ways to establish yourself as a business online.
Responsive website design is in trend, these days. But it's not just a fancy tendency that comes and goes. Google now bans sites without responsive design because the ranking is no longer about keywords, meta tags, and meta descriptions. For your online business to be seen as a trustworthy provider, it has to entice. Since most people use smartphones and tablets to access the web, Google ranks websites as "the best" if they can be seen beautifully on mobile.
Start your own blog
You can create a standalone blog or have it as a section on your business website, but both ways are great for engaging visitors and raising interest in your services or products. Remember that quality content is a must-have. You should probably arrange for a team of awesome writers to keep producing great content visitors will enjoy reading.
A well-crafted blog helps attract web traffic but also raises your business's online reputation. By sharing what you know on the blog, you open a discussion for other people to join in and craft a community. Make a comment area on your blog or create some kind of forum for your visitors to air their grievances related to your business. This is a crucial way to learn what's going wrong with your business and how to fix it. Also, good customer care is a huge plus for any business.
Every customer that's contacting you with concerns is a chance for a repeat business, so simply show them that you understand and will help them out. All in all, blogging is a great digital marketing strategy that you can start using today for virtually zero cost.
Use social media
Facebook, LinkedIn, Pinterest, Twitter, Instagram – these are completely free social media with a global audience and you can use them for free. Get on them right now and start growing your business presence on each. You can be directly communicating with your customers, and since everyone has their smartphone on them all the time, you have a 24/7 access to grab their attention. Just be sensible and use it sparingly.
Also, note that before connecting your website to social media, you have to be sure that certain platforms work with the main goal of your site. For example, if you plan to sell visual products overseas, such as jewelry, paintings, etc., Twitter may not be your cup of tea. Pinterest and Instagram are platforms that are based on photographic posts, not text.
If you're managing several platforms at once, you should also consider making your job easier and using a social media management tool. This will allow you to handle multiple different projects in parallel and schedule posts in advance. Check out the top social media management tools and pick out the one that's best suited to your needs.
Understand how SEO works
SEO (search engine optimization) is a way to tweak your online content so search engines rank it higher. As you probably do yourself, people don't go beyond the first page of Google results for some term. The goal of SEO is to have your website within the first page of your niche.
You can work with the Google Analytics tool to examine what parts of your website are the most visited ones. Google AdWords will help you understand what people search for and what content they're after in your niche. If analytics is too much for you, or if you don't have time to do it yourself, the best thing to do is to hire an SEO specialist. However, make sure to get the best. Many claim to know the ins and outs of SEO, when in fact they still use old-fashioned techniques.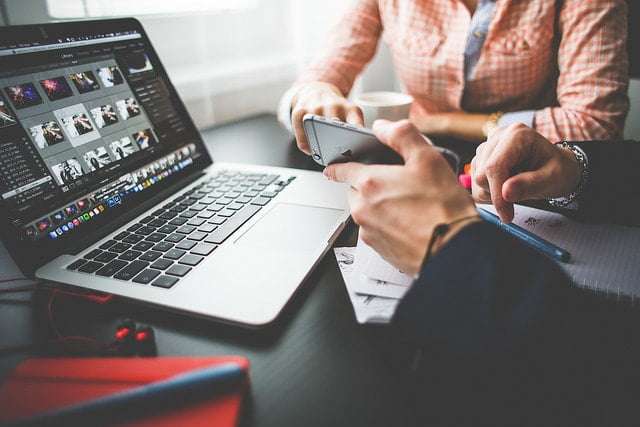 A lot of things have changed in the world of online website optimization. SEO goes hand in hand with website design; it's equally important to have a targeted market for your efforts to pay off.
Email marketing
For a digital marketing campaign to thrive, it has to incorporate email marketing, too. A nice design and properly optimized pages are not enough to get you on Google's first page. Include a form on your site for people to subscribe. Then, focus on sending them periodic emails to keep them engaged. However, if you don't want your email to be marked as spam, segment your list. For example, send discounts to people who buy your products regularly, and engagement emails to those that entered but didn't buy anything.
Experts advise business owners to place a signup form on their homepage, Facebook page or blog. Spend time collecting names and birthdays, and don't scare them off with too many emails. Let your prospects and customers know what to expect. Whether you choose to send them company updates, e-commerce sales, weekly tips or daily deals, it's fundamental to be explicit. Allow them to decide.
All eye on killer content when doing email marketing
A smart move might be to remind them often why you're doing it. Welcome emails are highly recommended because it reassures them that you have good things in store. Scannable emails are the best because they're easy to read. Keep in mind that most people these days live busy lives. They get a lot of emails, so they might not have the time to read your 2,000-words newsletter (save that one for the weekend).
When you write, keep the content short and to the point. Include a catchy title, subheadings, and paragraphs. Images and GIFs are recommended, too.  Focus on an easy to digest subject line, and every month assess the response rate you got from your email marketing campaign. The data will help diversify and perfect your digital marketing campaign.
We all get spammy emails, and we hate them! If you don't want this to happen to you, it's best to avoid bulk email. Only send emails in bulk to people who specifically demanded to get emails straight in their email box from your company. Otherwise, avoid this technique at all costs.
There is no sleeping on the laurels in the world of digital marketing. You have to constantly stay on top of digital consumer trends, SEO, and social media. The better you know your audience, the better chances you have to keep them engaged. Play close attention to optimization, and avoid black hat SEO techniques. They might seem to work, but if Google flags your site, getting back on the first page is nearly impossible.
The good thing is that digital marketing is easy to learn, costs basically nothing to master and is accessible to everyone. So, what are you waiting for? Start growing your business right now and prepare to sell and trade overseas. Last but not least, don't forget about direct marketing UK. Together with SEO, social media, email marketing, and proper list segmentation, your strategies will help your business thrive and gain international recognition.
See also: Digital Marketing Predictions From 24 Marketing Experts